I got this idea from watching a Jazza video. I'm a big fan of the Maxx and anything Sam Kieth so when I usually think of a new project to make I usually go to there for some reason.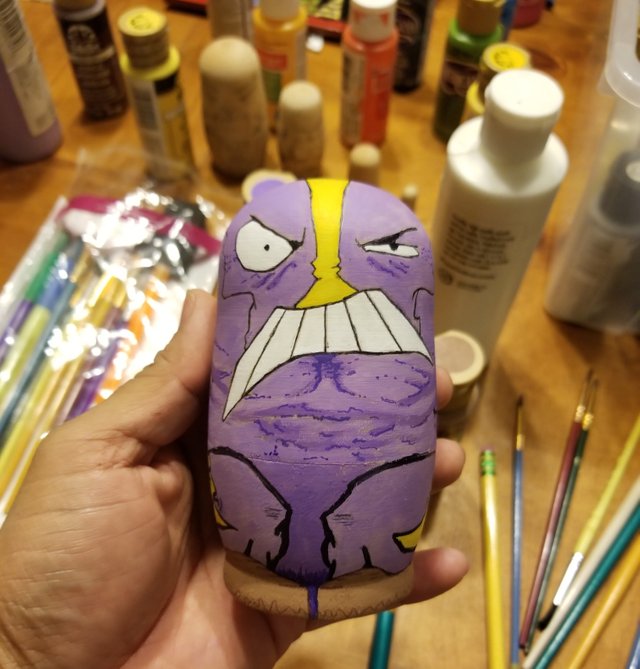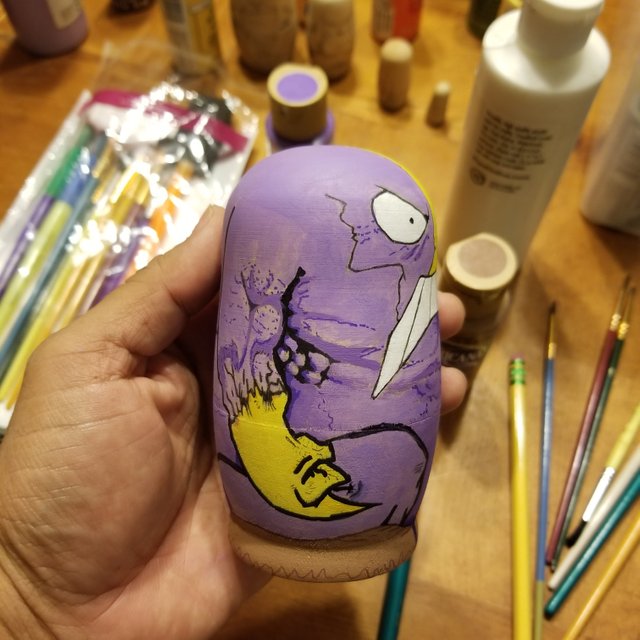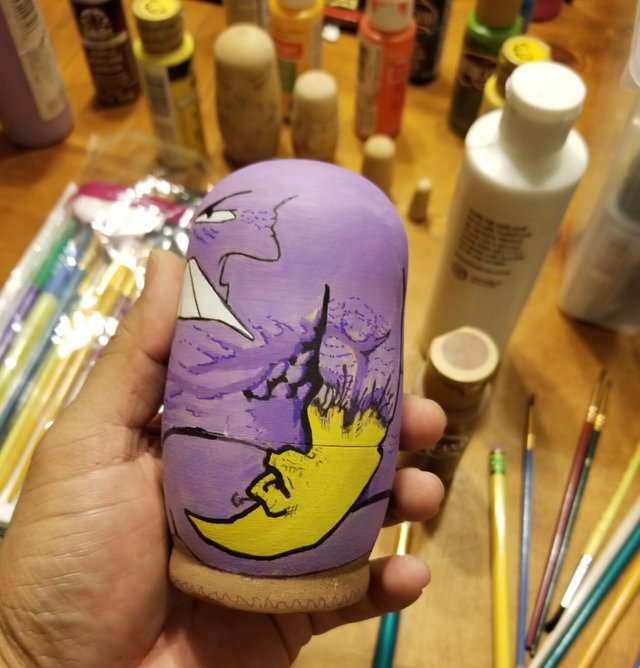 Initially this was kind of nerve wracking for me because not only did I had figure out how I wanted to draw them but how to make it fit on this kind of 3 dimensional medium.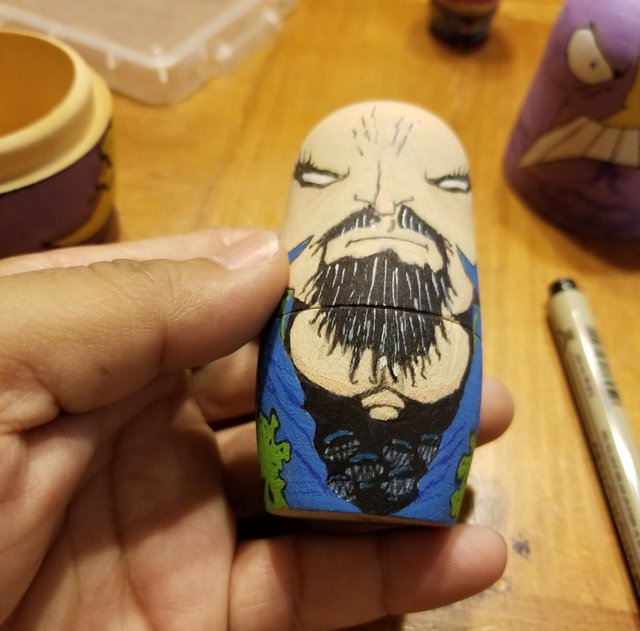 I add a clear coat to the dolls so the paint wouldn't flake off over time, however the bottom half of the Mr. Gone was affected where I used a marker instead of paint so if you are trying to do this don't use marker.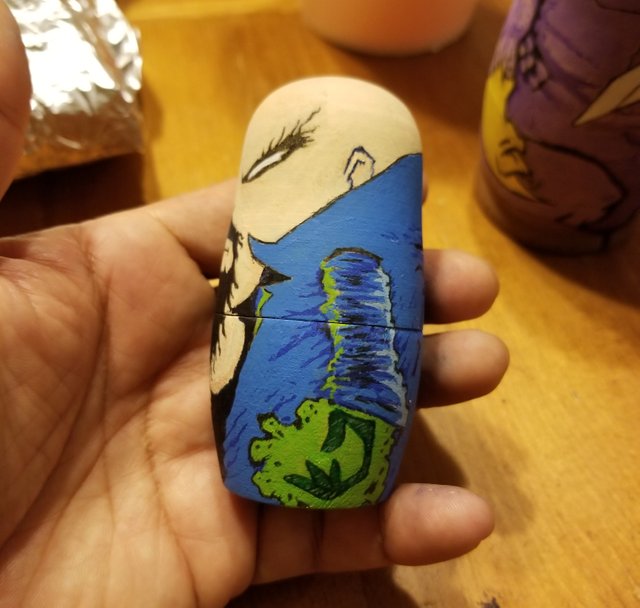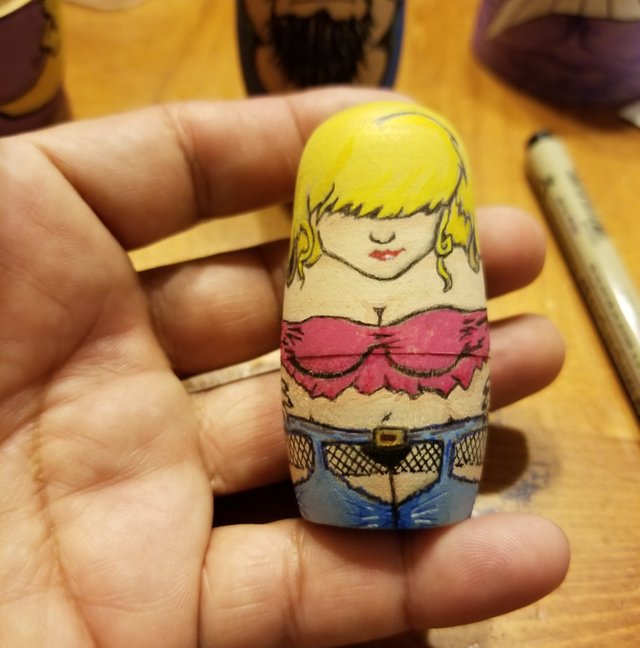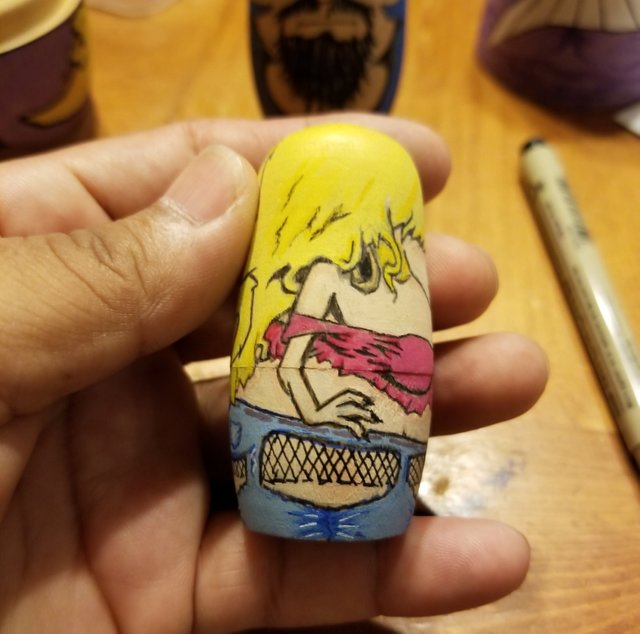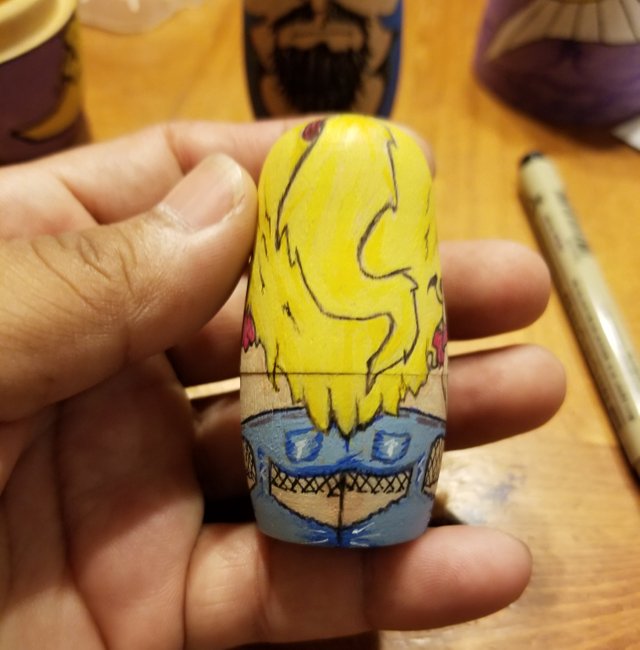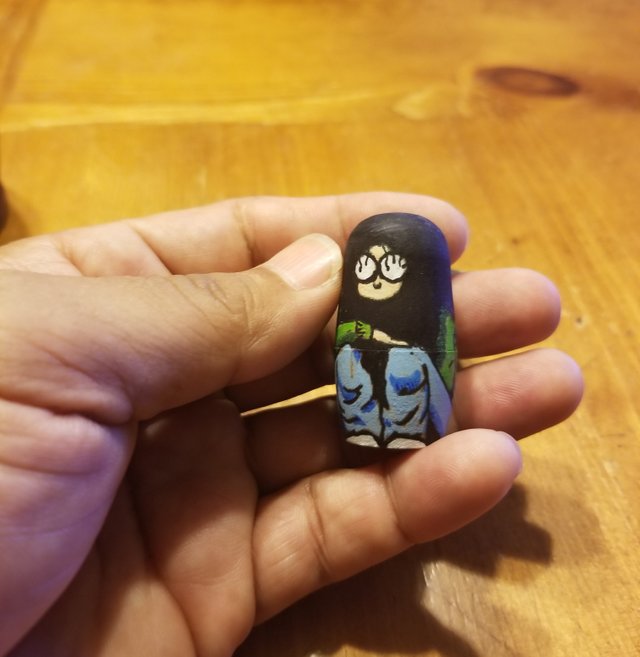 All in all I think they came out and really great. I do plan on making at least 3 more sets in future.
This last one I had to flip it over i sanded it down so that it was able to stand on its own and i carved the sides out of it make it look more like actual character that it is. It ended up looking like a Xenomorph a little and I think it looks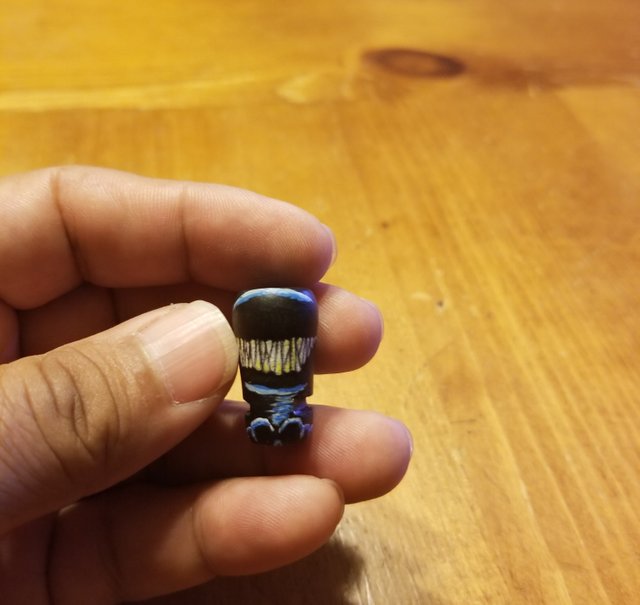 really cool.