Happy #NeedleworkMonday, Everyone!
This week I'm struggling to get my beads in order, but I'm happy to share my solid victories and agonizing defeats with you.
Current Project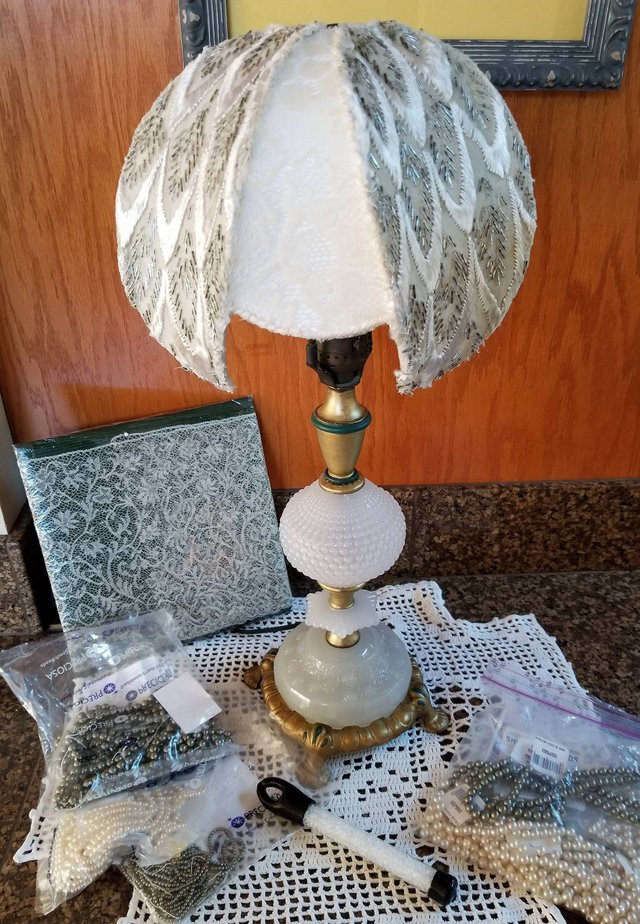 But check out this AMAZING antique lamp base I found!! Woot. I think it fits this shade perfectly, and once I get a good 3 to 4 inch bead set on this beauty, it will be perfect! I do, however, still need to get this lamp rewired and set-up with an antique bronze colored socket and a new cord.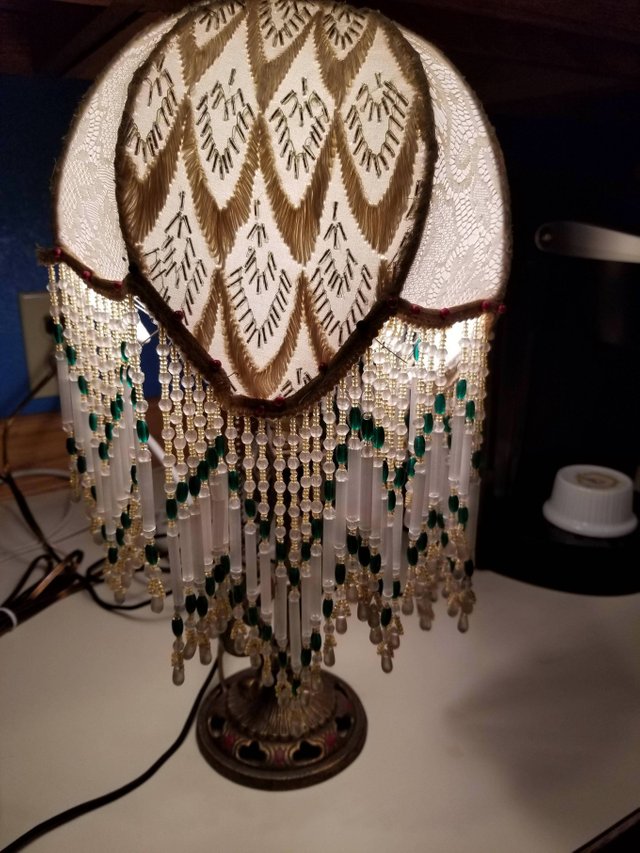 So I waited, and waited, and waited for the antique beads to arrive from Belgium...and they finally arrived. They are SO PRETTY and I am completely heartbroken that the strand is not long enough for this shade. Here they are, pinned on. While there are 89 strands, they are closer together than 1 cm, and I need 88 cm. As strung, they left 25% of the shade uncovered. Looks like I have to start from scratch designing a bead strand. Oh well, I can do it!
Marketing is Hard!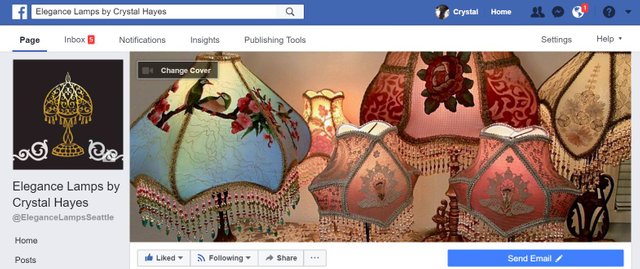 So I don't have much else to report this week other than ordering beads and trying to get ready for my table at the Victorian Festival in Port Townsend on March 23 & 24. My first festival "booth".
On another note, I have been working hard at marketing. I hear that artists do not spend enough time and energy marketing their products---and I can see why. It's not fun, it's expensive and I'd rather make lamps! But I bit the bullet and did some Search Engine Optimization (SEO) on my website and other magical social media. I even paid the "Google Monster" for some keyword ads.
Considering this, MAY I PLEASE ASK A FAVOR OF YOU? I hate to admit it, but Facebook seems to be the biggest referral source to my website. Gah..Nooo! I will only do this once, but I really need your help. Will you pretty please "like" my Facebook page? I need to have a ton of followers on this darned thing if I am going to look legitimate. A million thank yous, and I promise you won't get email from me.
But What About Dax?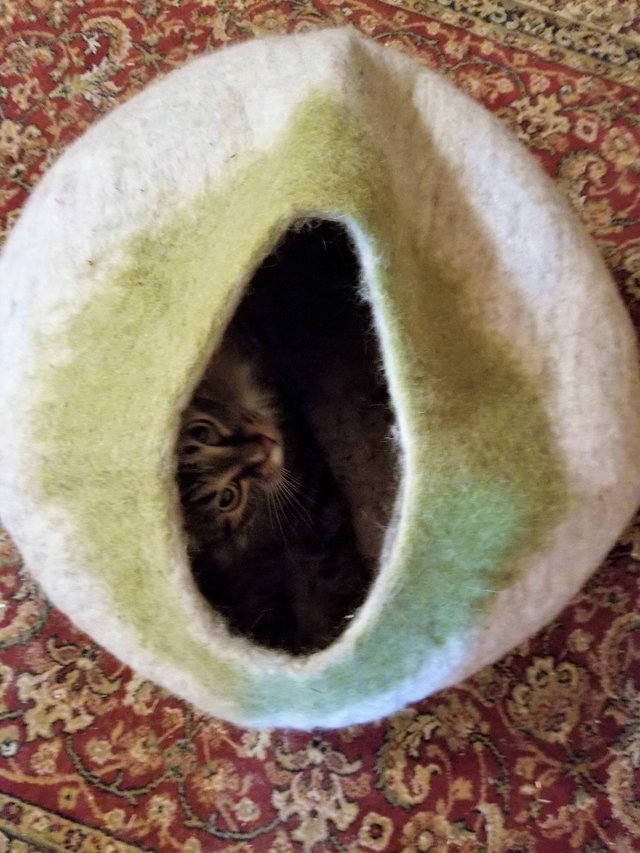 It simply would not be #NeedleworkMonday without a picture of Dax. Here she is, hiding in her "kitty pod" (which is filled with catnip) ready to strike at a moments notice Funny kitty!
Have a great week!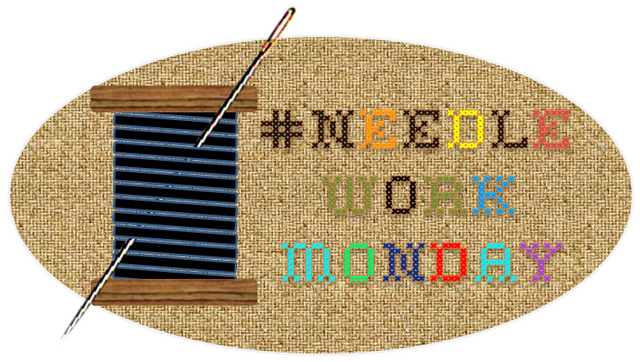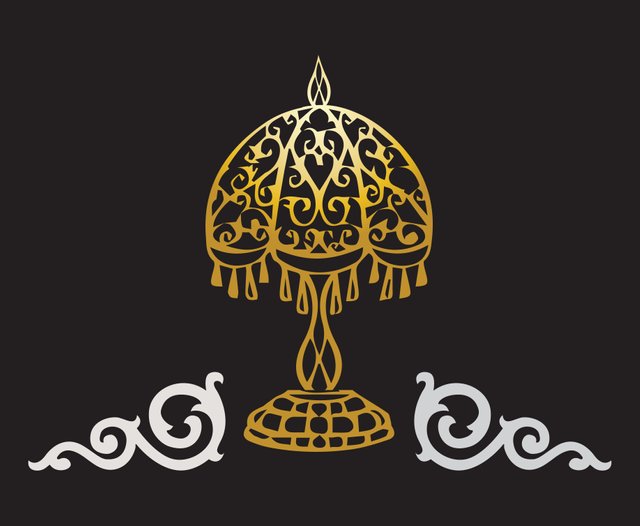 All images © @crytalize.