Meditation can lead a person to worlds and powers they never realized existed in the universe, and thought impossible within themselves.
This piece came to me in a flash while I was driving to work one day after the loss of a long term relationship. I burst into tears while driving and though my emotional state was rock bottom, with every tear and inhalation I felt the hard cage I had locked my heart away in breaking from the inside out. I realized that day that a shattered heart needs extra room to mend itself. You see the pieces just don't squeeze themselves back together. They grow back together from where-ever the piece lay, and the space that was between them becomes that hearts new potential for love. Greater than it ever was before.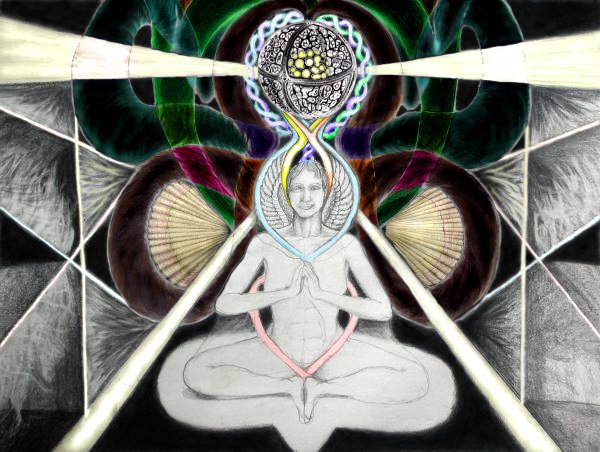 Charcoal and Graphite on paper. Colored and enhanced in Photoshop CS.