This is the second in a series of updates on the progress of the oil painting "Geraniums" that I'm currently working on.
Here's the previous post: "Geraniums" Steemit Progress Update #1 and Stage #1 at the time of that posting a week ago........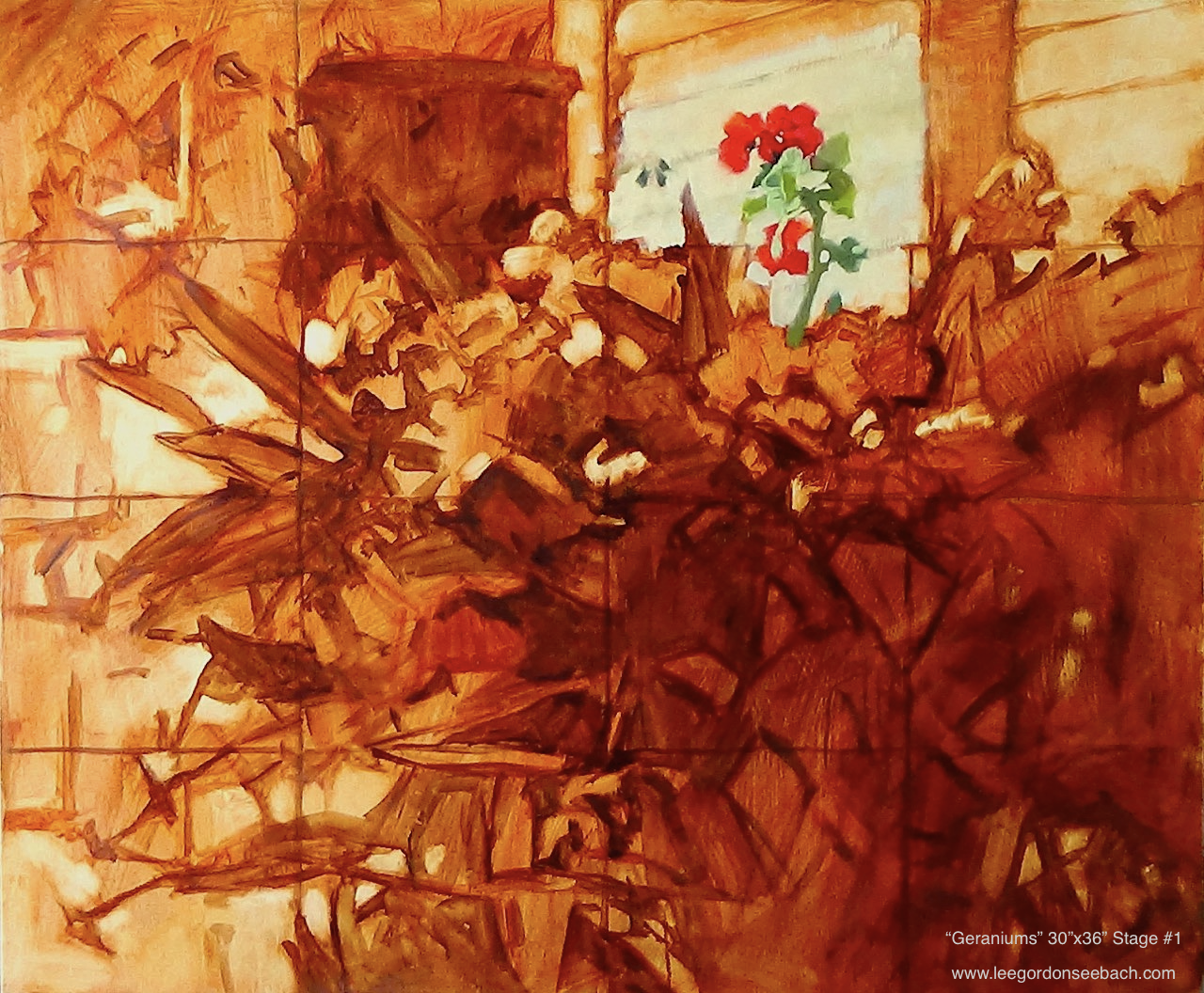 And here's the current state of the painting....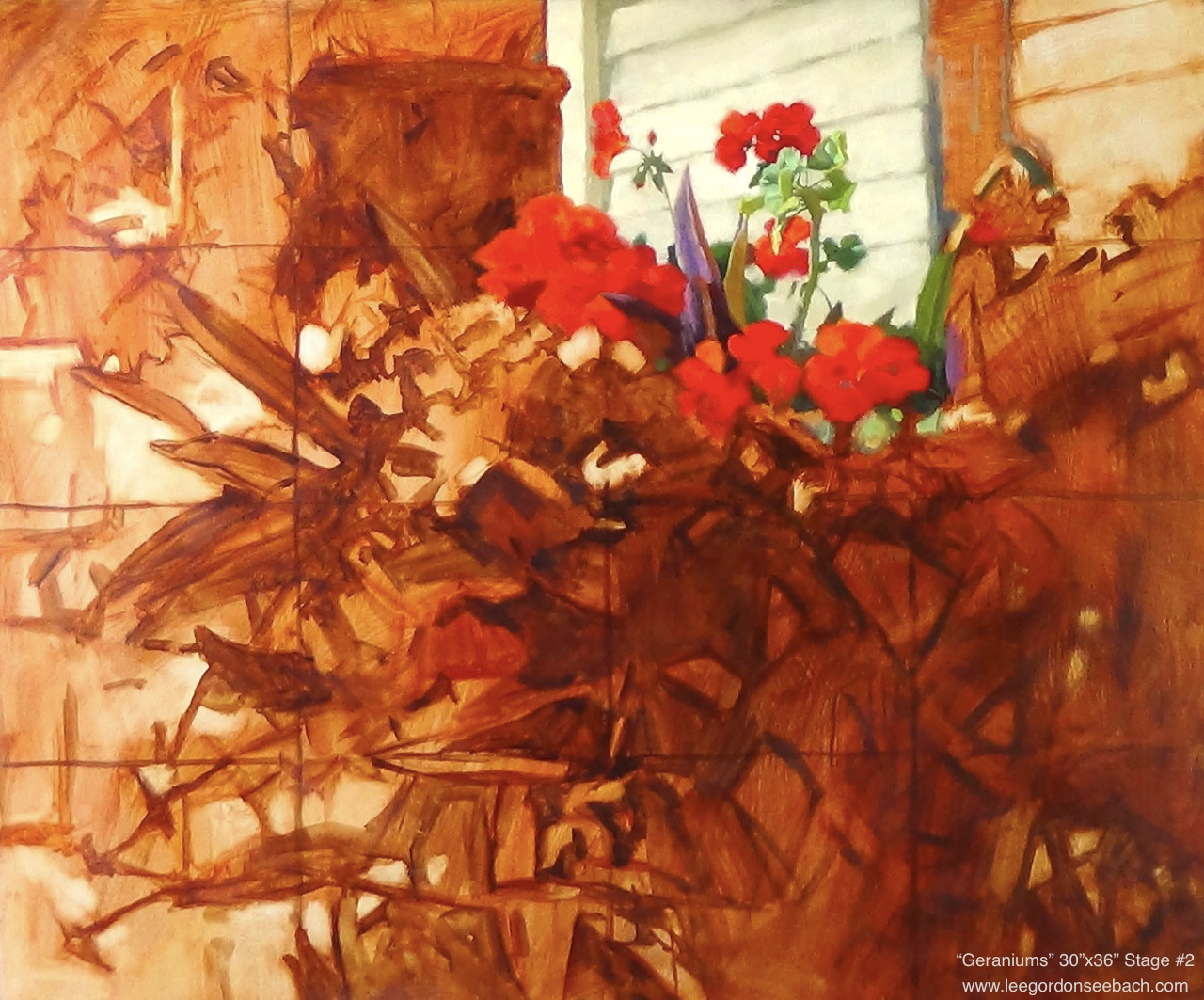 ...and a closeup of the focal area......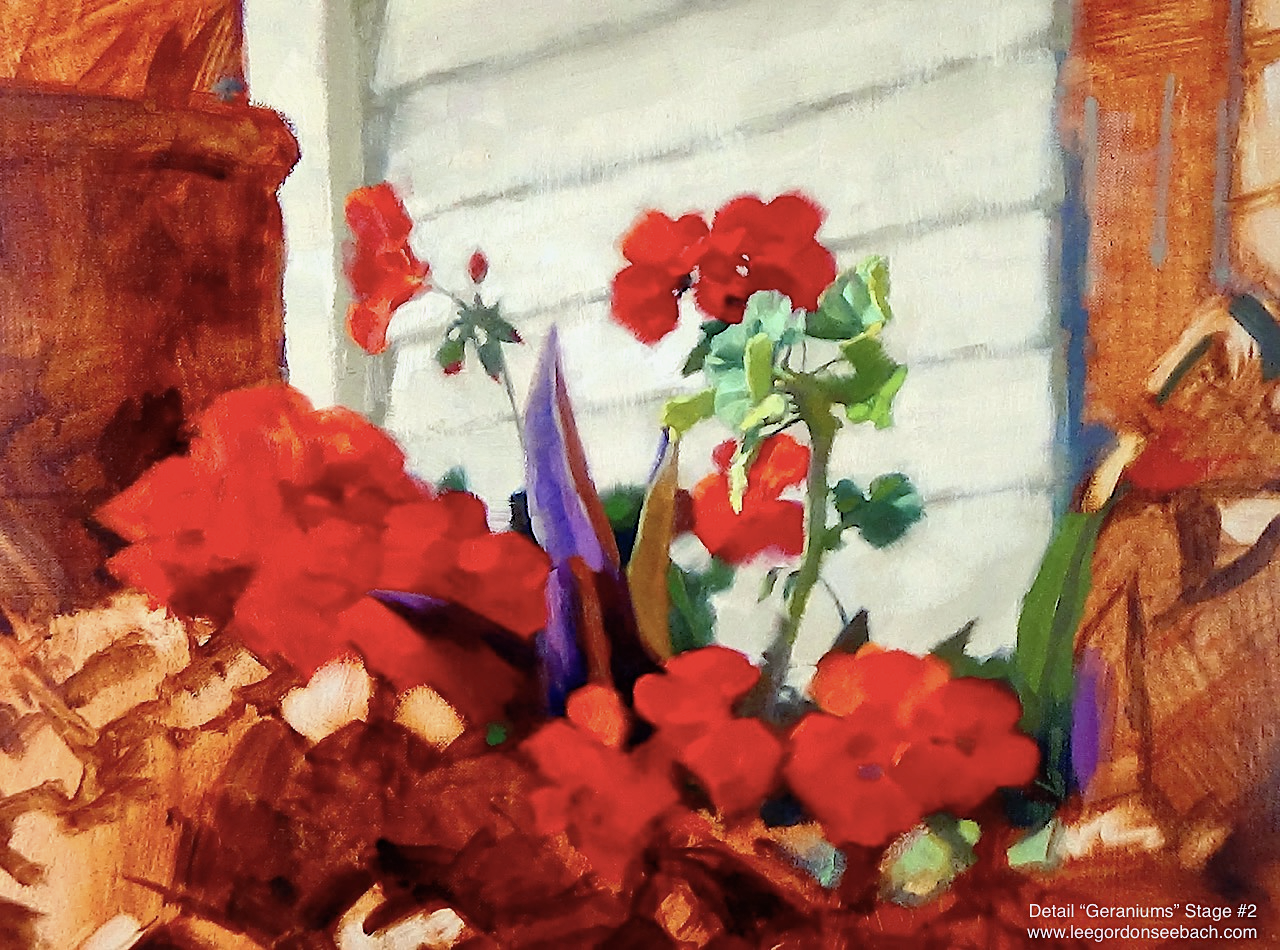 I think I know what you're probably thinking..."Is that all you've done since last week!!??" I know because I sometimes think the same thing! It looks like I haven't done much, but I have in terms of effort. The reason is that I'm being very careful to try to "finish" as I go along, and it is very time-consuming work. In fact, I put in about 10 hours of intense work since the first post. This is a new approach for me and it's taking loads of time to paint, repaint, adjust, tweak, scrape and repaint. It's worth it, however, to do it this way, because I'm putting a lot of expectation on myself to get it right, i.e., exactly the way I want it, and I'm very difficult to please when it comes to my art.
Please note: for whatever reason, when I upload my digital images to Steemit, they aren't as colorful and true to the painting. I don't know why, but there's more variety of color in the painting and these images look "dead" compared to the original. Oh well. Maybe I need a better camera or a better editing program, or both. Anyone else having this problem or is it just me?
Stay tuned for more progress updates!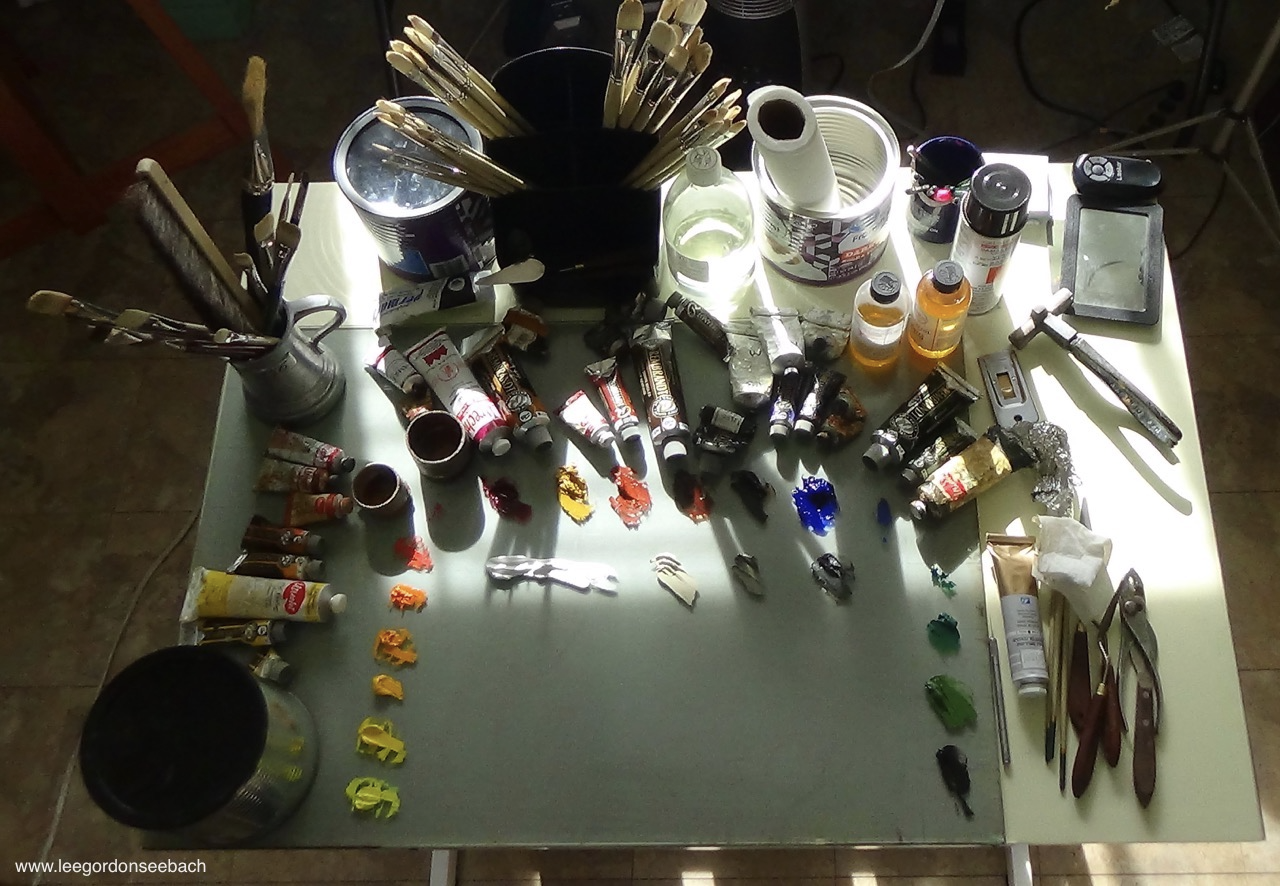 "Happiness: the full use of your powers along lines of excellence."
- John F. Kennedy
My website: Seebach Fine Art