This is the first in a series of updates on the progress of the oil painting "Geraniums" that I'm currently working on. I plan on posting occasionally as I develop this project, hopefully to a successful conclusion over the coming weeks (and perhaps, months - it's a big canvas: 30"x36").
I found this subject in the historic mining town of Jerome, Arizona, as I wandered about town. These plants were situated on a wall in front of a home right next to the sidewalk and street. Bathed in sunlight, it was an inspiring, stunning scene, so I took some photos for a possible future painting.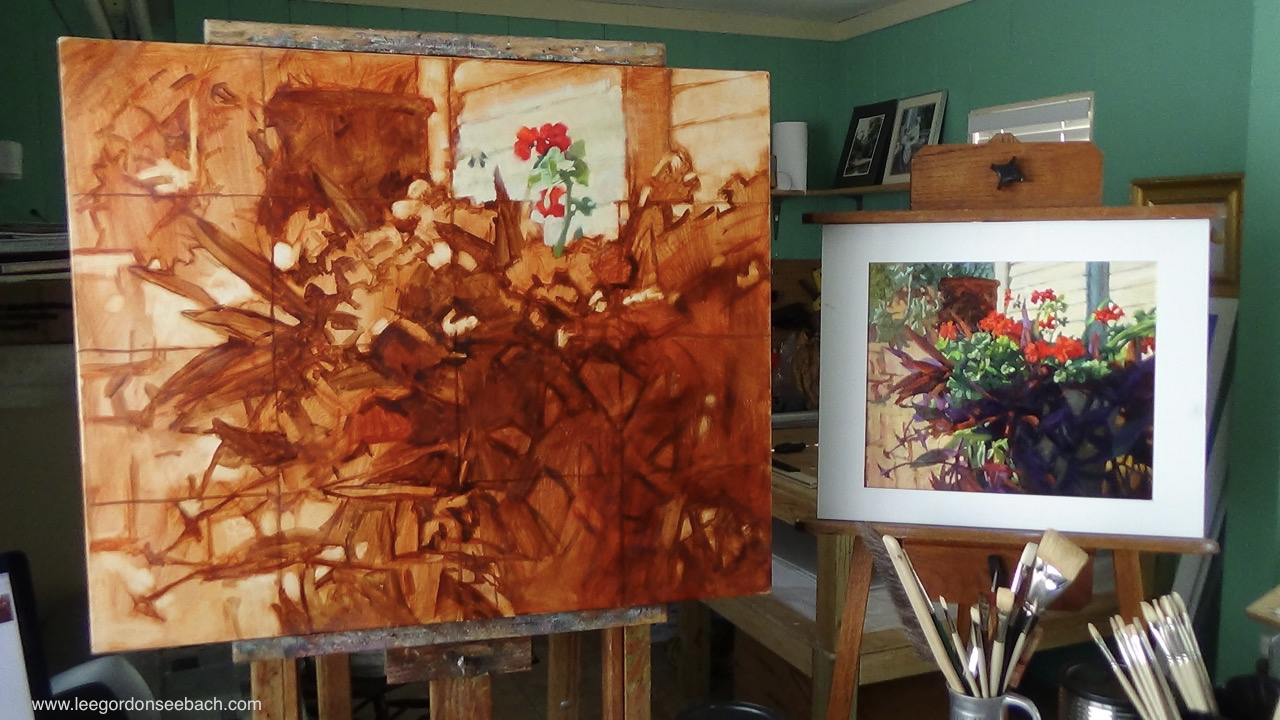 On the right is the quarter-size oil study I created to work out my idea. I refer to this study and the reference photo I took as I work on the large painting.
I've just started to paint color in the center of interest on top of the reddish-brown underpainting which was done thinly (like a watercolor) with turpentine.
Stay tuned for more progress updates!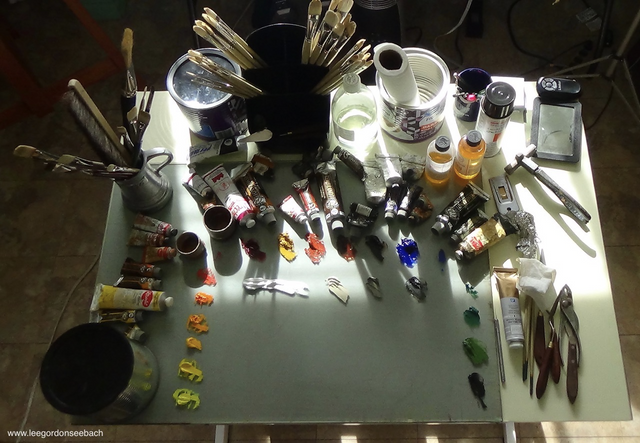 "Happiness: the full use of your powers along lines of excellence."
- John F. Kennedy
My website: Seebach Fine Art