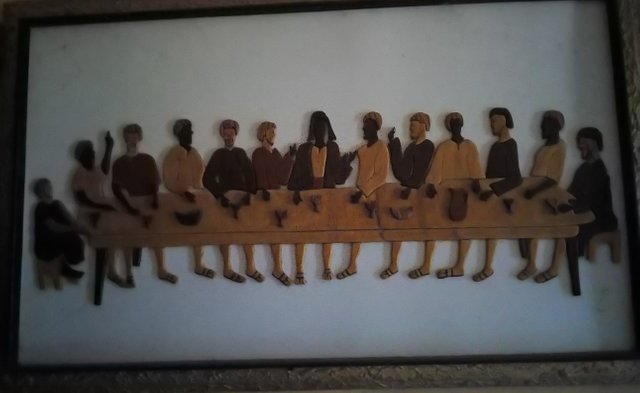 This art show Jesus Christ and his disciples sitting round a table...
However, I love doing something creative whenever I feel lazy and bored... Mostly art works...
It's always nice being creative because nowadays the world needs creative people /those who were born with talents and are ready to develop it...
Actually, I don't really much to say about this art...
So Please if you have anything to say, just drop your comment below....