We have put together a bunch of small art pieces out of crafts the Things have done, and will be including these in our boxes of presents going out to family and friends.
Shell Shadow Boxes
I mentioned previously that we collected a ton of land snail shells since we moved to Utah and had fun painting on them.
As the kiddos painted shells we tossed them in a container when they were dry with the vague idea of doing some kind of larger craft project with them some day. Well, that day has come :)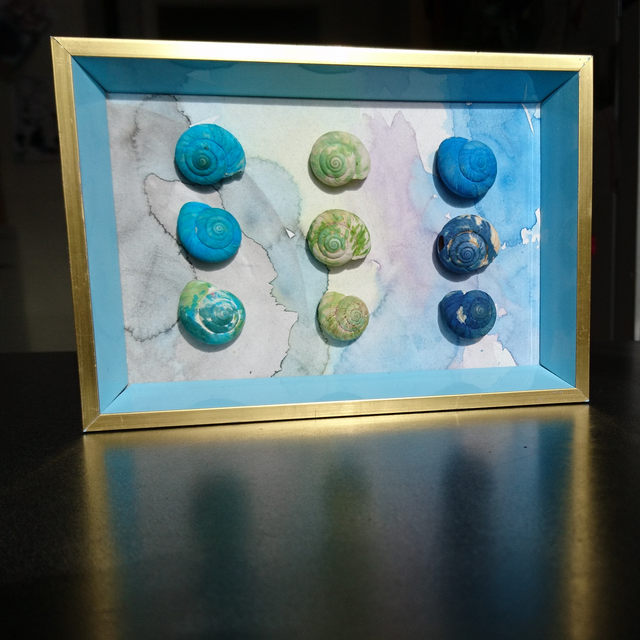 The shadow box frames are from the dollar store. The things love to paint with watercolors on paper and have generated stacks of abstract compositions - we cut out sections to use as the background in the frame, choosing sections of painting with colors that complement the shells. I think these actually turned out really cool.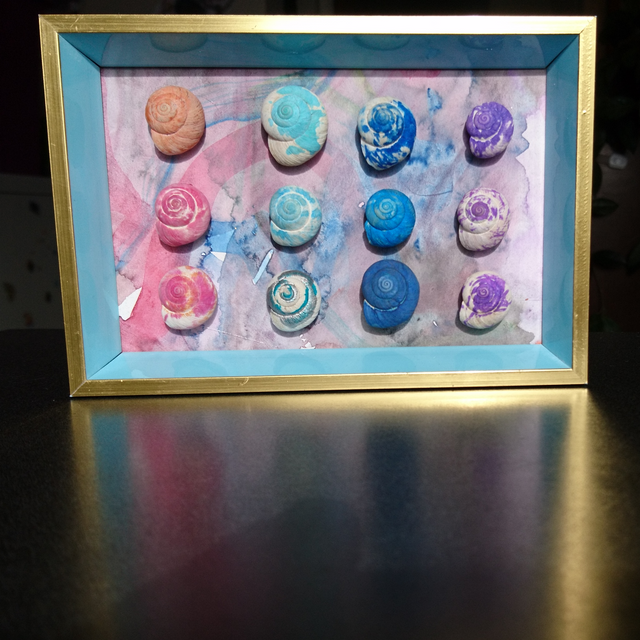 The Things were not particularly careful to totally cover the shells with paint, so sections of white shell show through in places. This just added more complexity and depth to the final product IMO.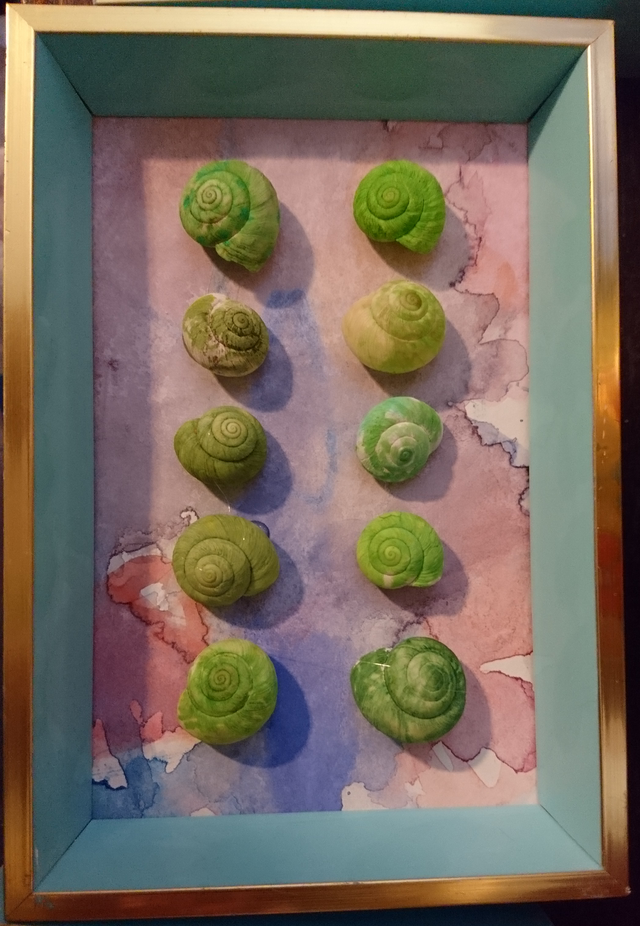 I am obviously biased but I think these will make pretty good gifts. Usually giving art made by a two year old and a four year old as a present would be... cute at best, but I think the whole is more than the sum of the parts in this case. There is some real artistic beauty IMO. What do you think?