My latest painting is titled, Awareness and Clarity, Focus and Vision.
It was inspired by a commission I did for a customer. I'll get to that later. First, here's the newst piece: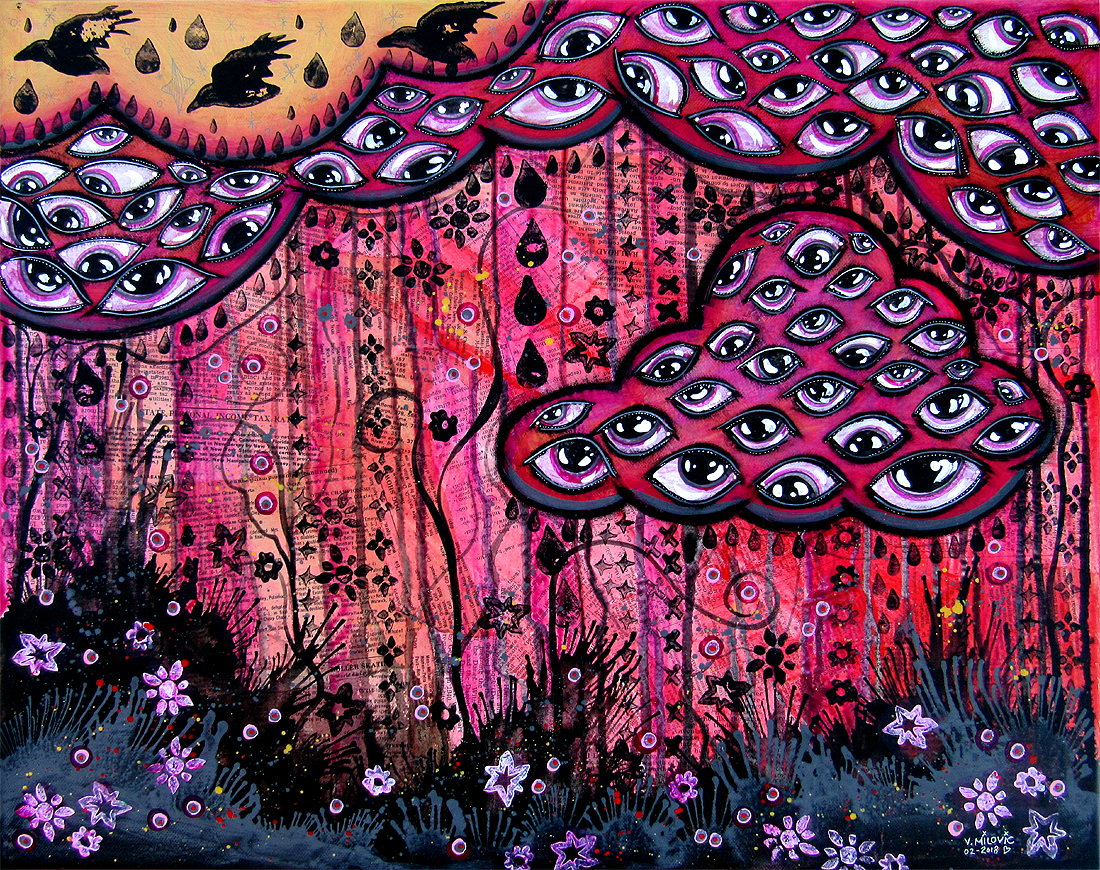 This took awhile lol. But still fun. Here's a couple closeups: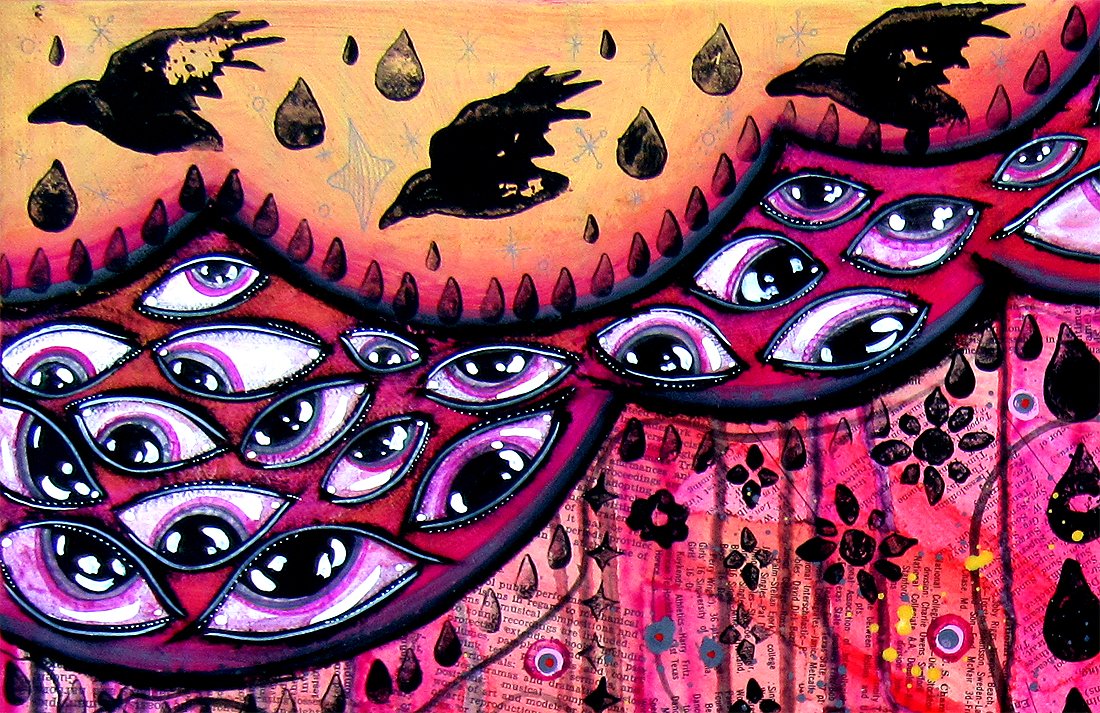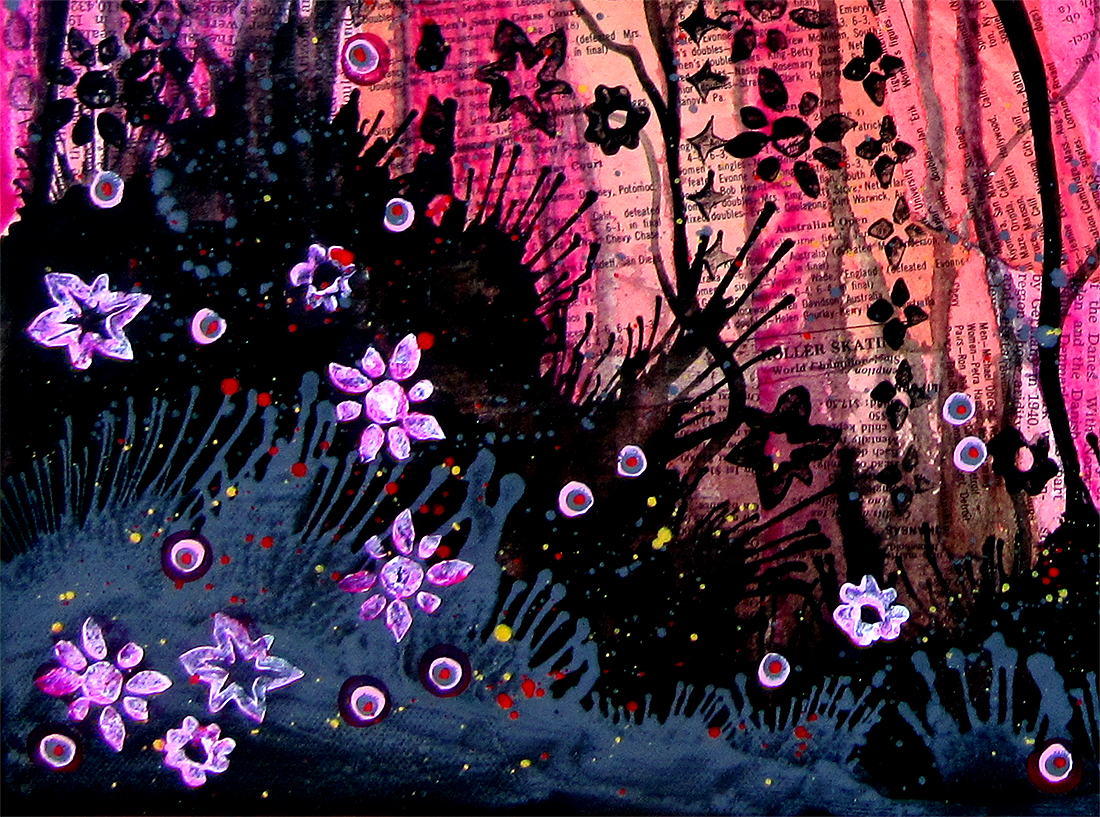 Here is the commissions that inspired it, titled, Love, Loss, Dreams and Intentions: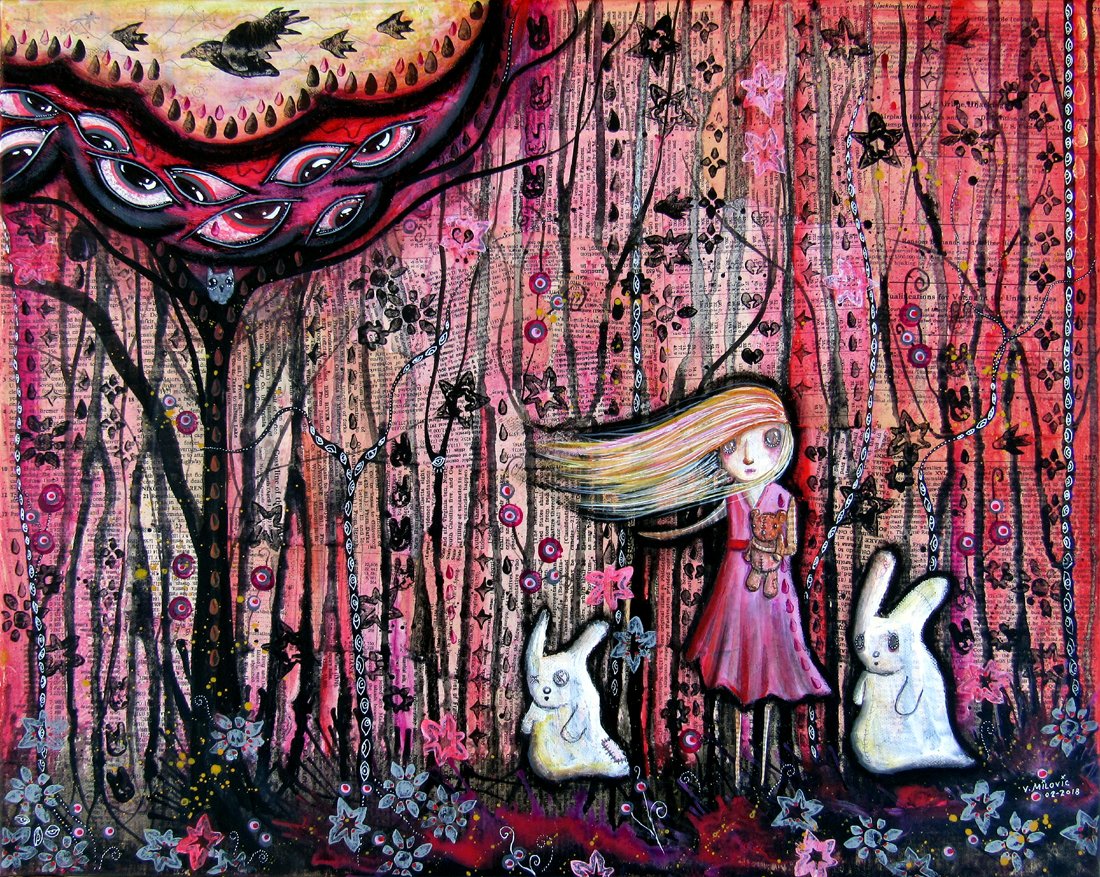 They wanted elements of 3 paintings I did from the end of last years, but overall in the style of one of them.
Here's some more paintings from January, that I neglected to post here: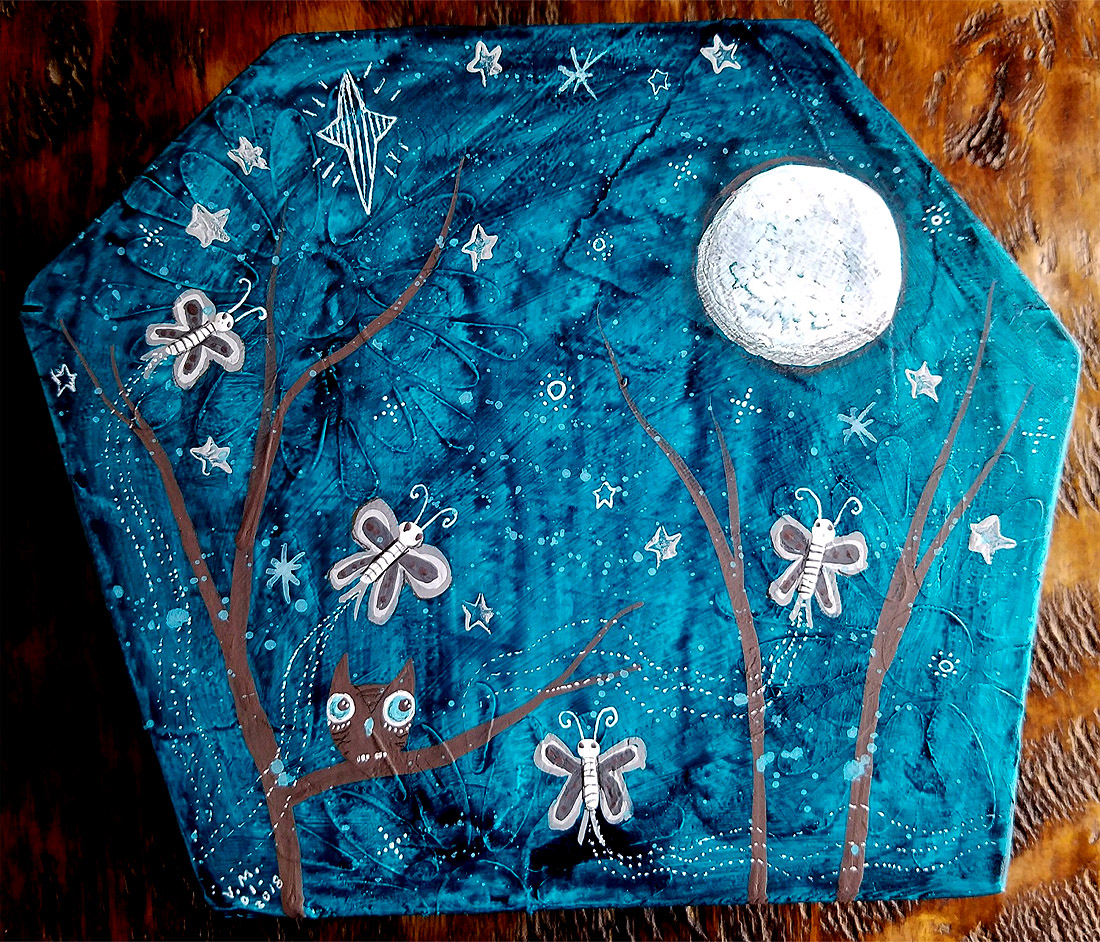 Title: Little Owl and Full Moon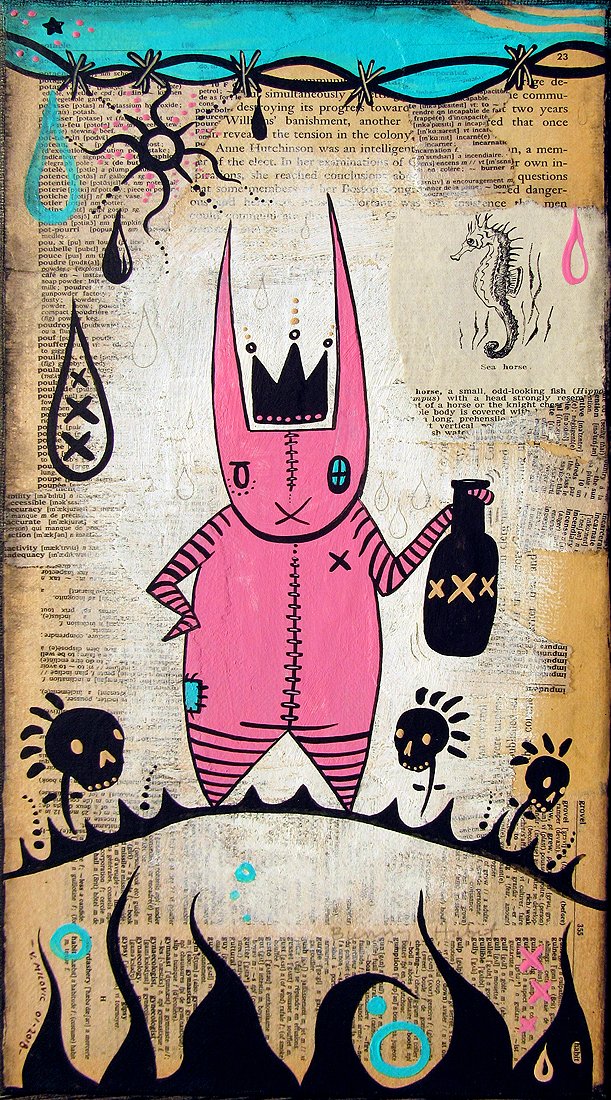 Title: Little Pink Bunny Habbit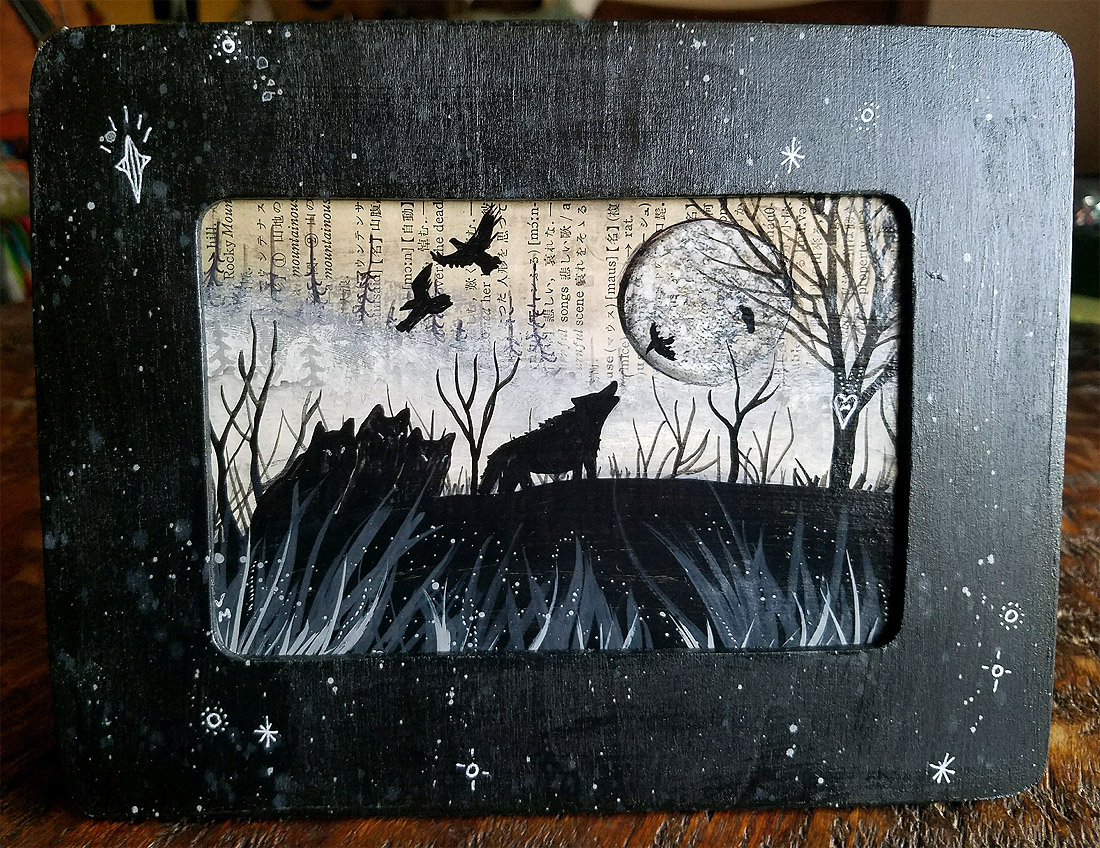 Title: Ravens and Wolves - a piece I did for a gift for a couple who loves ravens and wolves. They're my favs, too.
Not sure if I posted these already, but here they are again, regardless lol.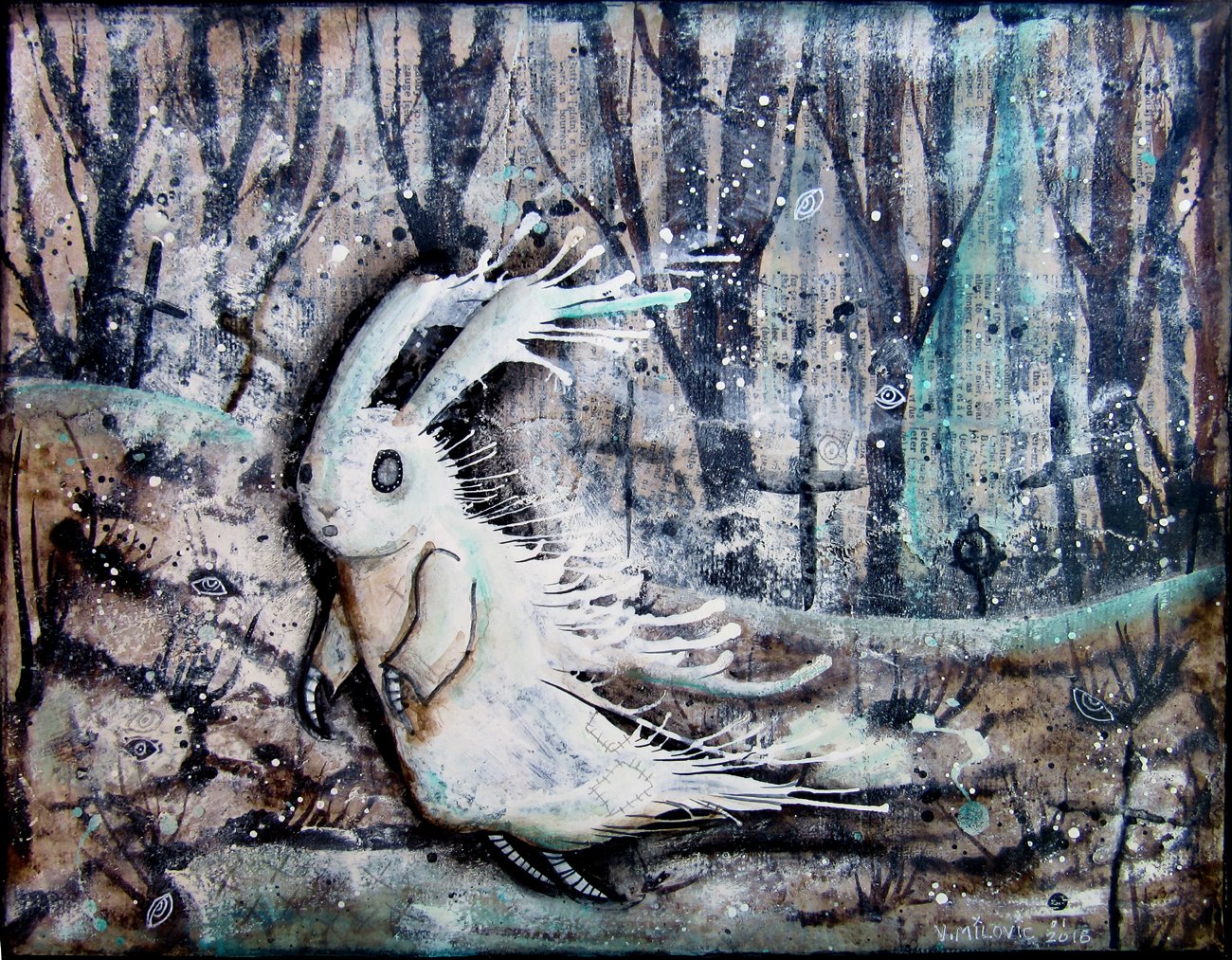 Title: Ghost Bunny In The Graveyard

Title: Remembering (purchased by John B. Wells - yes, THAT John B. Wells lol. No kidding!)
That's it for now. If you have any questions, feel free to contact me. Just click the contact button over at http://www.brokentoyland.com and I'll get right back to you.