The things people collect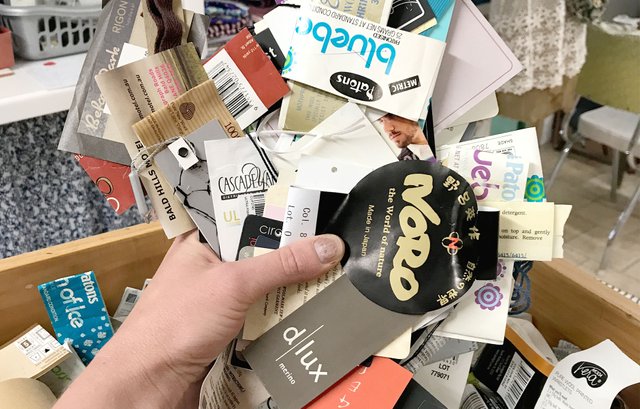 An anonymous bag was dropped off at my shop, a donation for our free room space. 
What is our Free Room?
This room in my Recycled Gallery is a place of community generosity, aimed at encouraging creative re-use over landfill. It is filled with craft materials and useful resources that are unwanted or no longer needed by one person, but could be creative gold for another local maker. 
Everything in the room is free, the only rule is that people take only what they will use. I receive all sorts of wonderful boxes, suitcases and bags containing  a wide range of pieces, all freely donated to this space. It is interesting to see what people collect and hoard and to learn the diverse reasons people choose to donate their stuff to this room. 
This free room has done a lot for my shop. It sets a tone of giving and places emphasis on use over profit. 
It is not unusual for me to find a few donation bags at my front door, when I open the shop in the morning. It is fascinating to rummage through this. You truly never know what you will find. 
This last donation is indeed curious.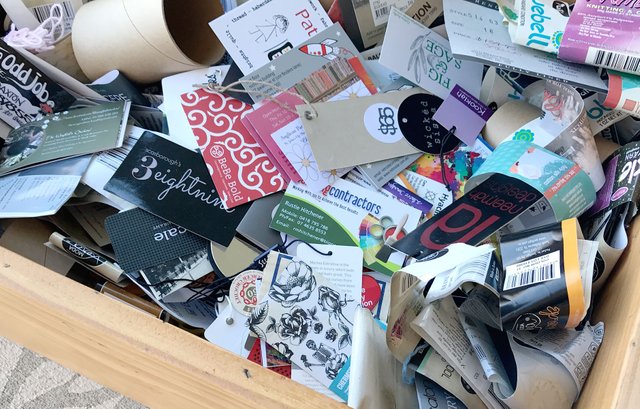 I have no idea who it is from. Whom ever it is, they have been collection clothing tags, business cards and wool packaging for what could be an entire lifetime. There is hundreds and hundreds of tags. It is a crazy collection that showcases the change in fonts, branding and graphic design in packaging over decades.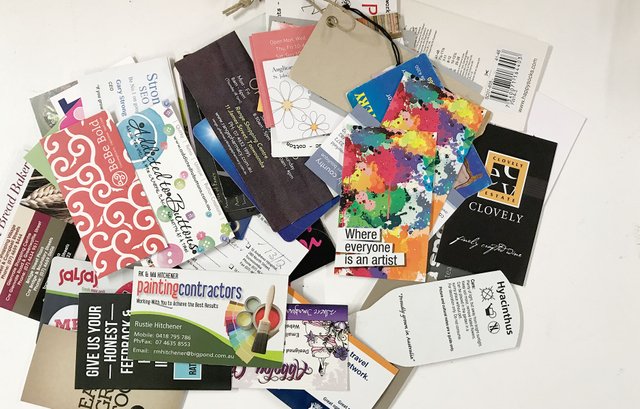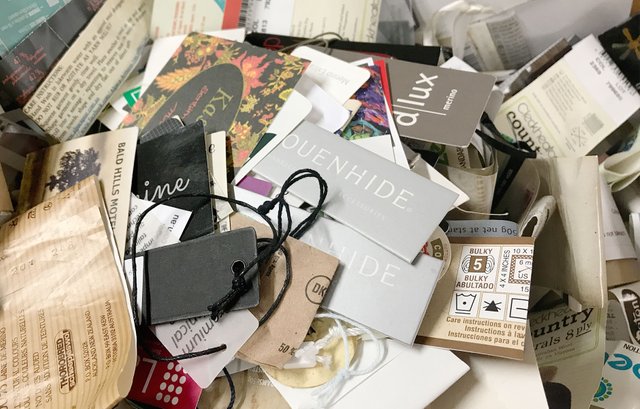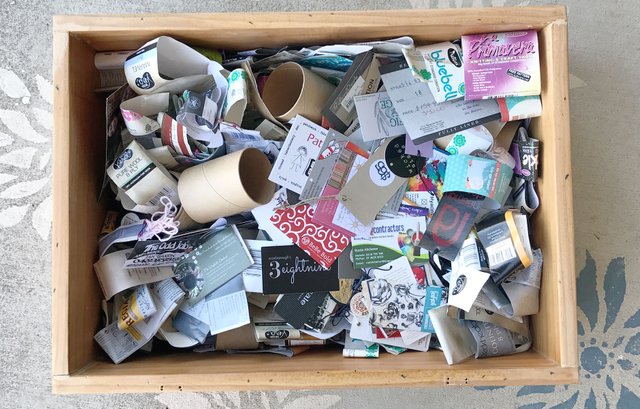 I have no idea what this box off paper could be used.  It would be a shame for such a diligently saved collection to be put out in the rubbish bin. Since putting it out in the free room, people have already been digging through it and taking bits home. That is what the free room is all about. 
Until next time, 
xx Isabella