Zombie Pinup Face Paint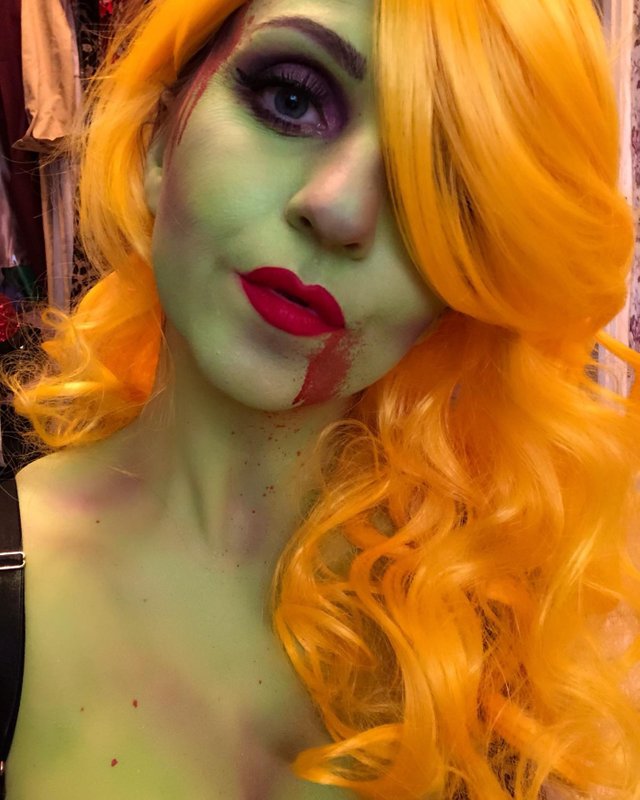 Something a little out of season perhaps, but I just had to share with you all my look for last Halloween!
This was the first time I'd ever used face paints and I was convinced I was going to make a mess of it, so I started applying the makeup really early in the day, just in case I had to wash it all off and start over. I turned out pretty awesome for my first attempt and so I ended up sitting around my house for a good hour or two, all zombiefied, just waiting to leave for the burlesque show I was attending.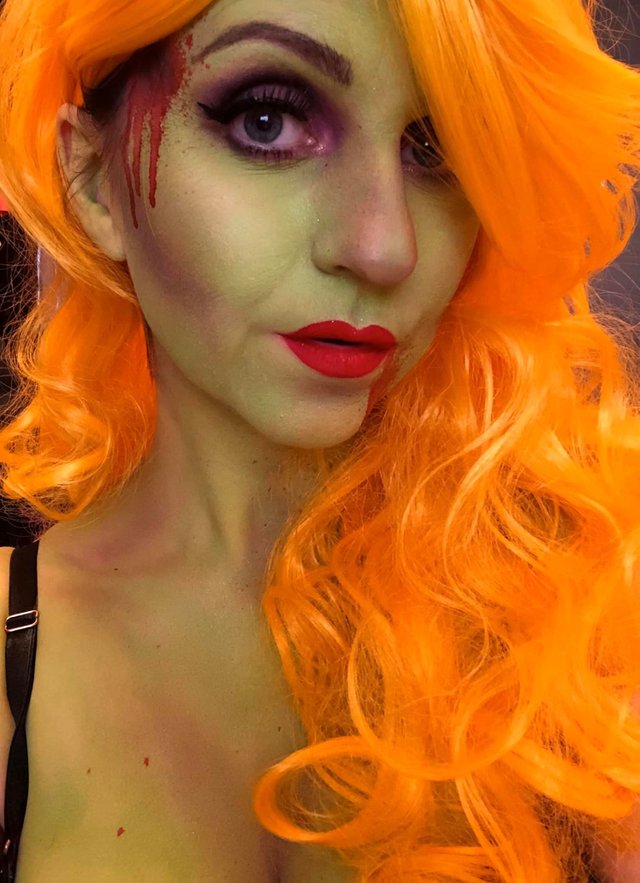 I used Snazaroo face paint in lime green as the base colour. I was surprised at how good the coverage and how strongly pigmented the colour was, considering this is a pretty cheap face paint! Once the paint had dried I then set to contouring. I used purple eyeshadow for this, and blended it into the areas I wanted to create depth, such as the hollows of my cheeks and my collarbone. I also worked the purple heavily around my eyes to create a sunken eye look. I then went in with a shimmering powder highlighter to my cheek bones, the tip of my nose and to areas like the tendons in my neck and along my collarbone and shoulders.
Of course being a pinup zombie, I had to go in with a bright red lip and false lashes!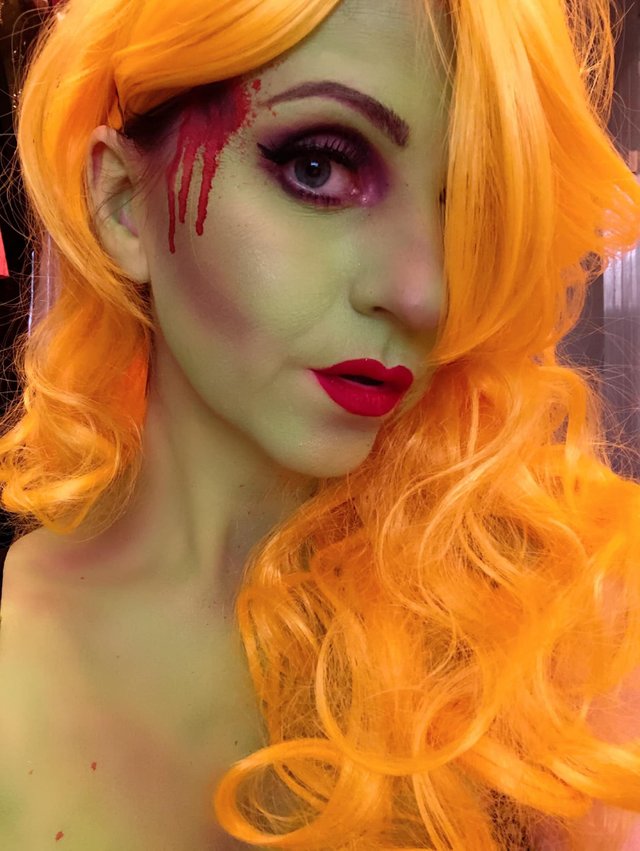 Earlier that day I had rushed around my tiny local town in desperation trying to find fake blood! Just as I was about to give up, I found one lonely pot of spray blood at the bottom of a discount basket. JACKPOT!
I had originally wanted a blood that I could drop onto myself, so it dropped down my face. So I used the bottom end of the spray nozzle to drop the blood onto my temple, and then added more purple eyeshadow to darken the source of the drip.
I was a little apprehensive at first about using the actual spray. I had just spent all this time creating this look and I was so pleased with it, what if the spray blood went everywhere and messed it up?
I had to psych myself up for this! I tried a little spray just on my inner arm as I knew this would be covered by my dress...it was perfect! The blood splattered across my arm and onto my chest. At this point I was all in! SOLD! I added a splatter to my temple, to the side of my mouth and a little more across my chest and down my neck. I actually had to stop myself from getting carried away, because it was way too much fun!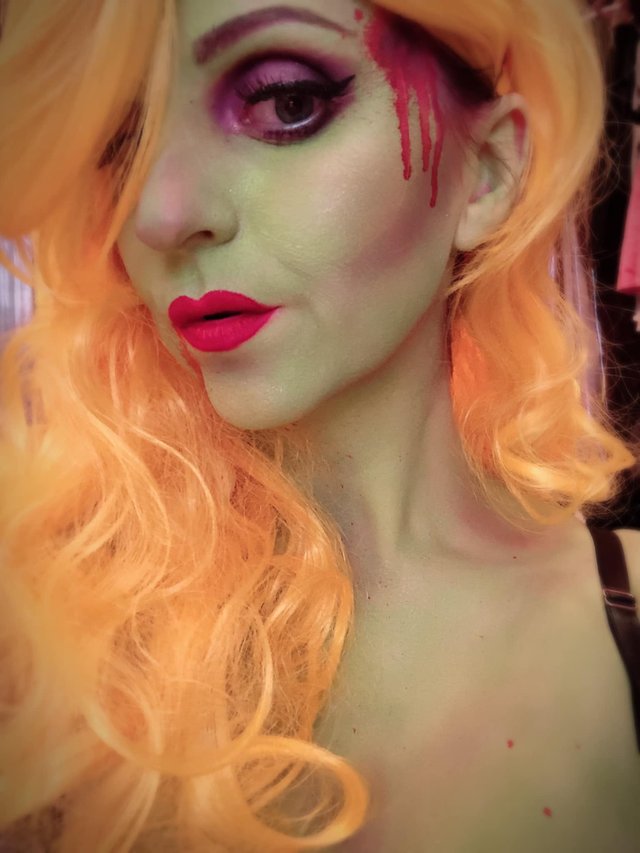 To finish the look I added my bright yellow wig that I had bought a few Halloween's back and had only worn that once. I loved the wig and felt it deserved another outing, however I was worried it may clash with the green, but it was perfect!
Not a single person recognised me at the show! Other than those that had seen me post a quick selfie on social media. I had people messaging me the next day to say they were so sorry for not coming over to say hi, they had no idea it was me. Even one lady I had a full blown conversation with was too polite at the time to say she didn't know who I was 😂
If I learnt anything from this, it's that i should never assume I can't do something... and that I look amazing in green! 🧟‍♀️ 😂
And that face recognition on my phone does not work for an entire week after being green!