'A Trio of Pears'  Part I  of II 
 ........original sketch, editing, and photography by @bleujay; presented by @bentleycapital.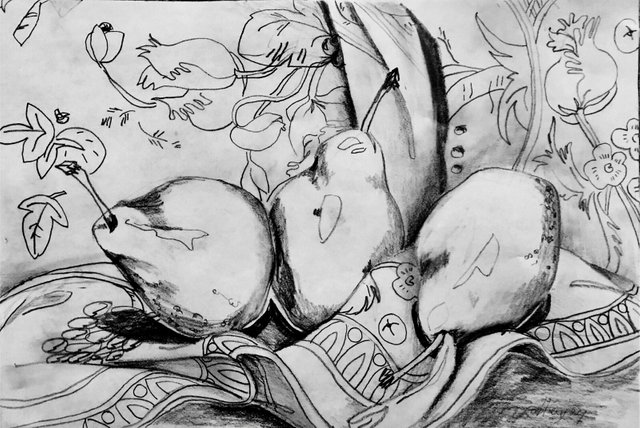 Original Sketch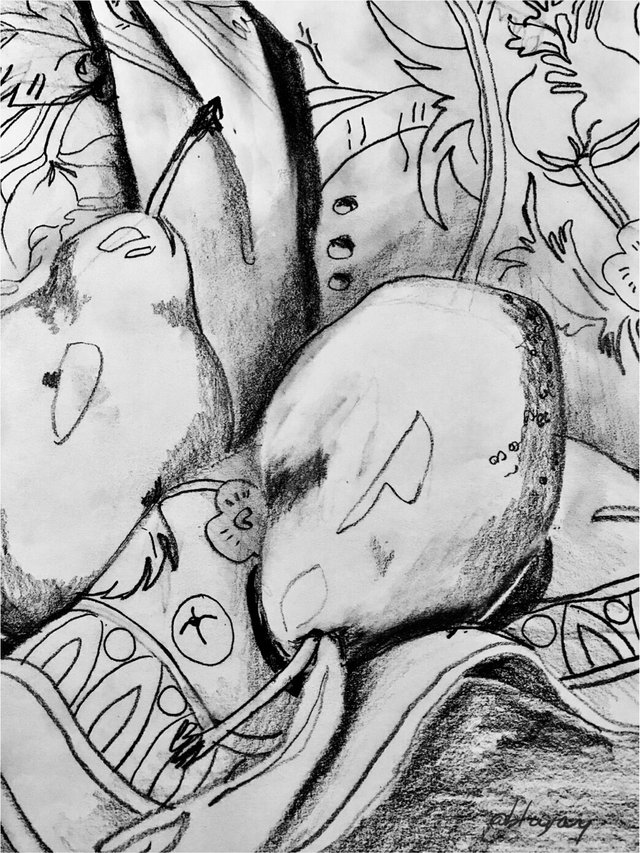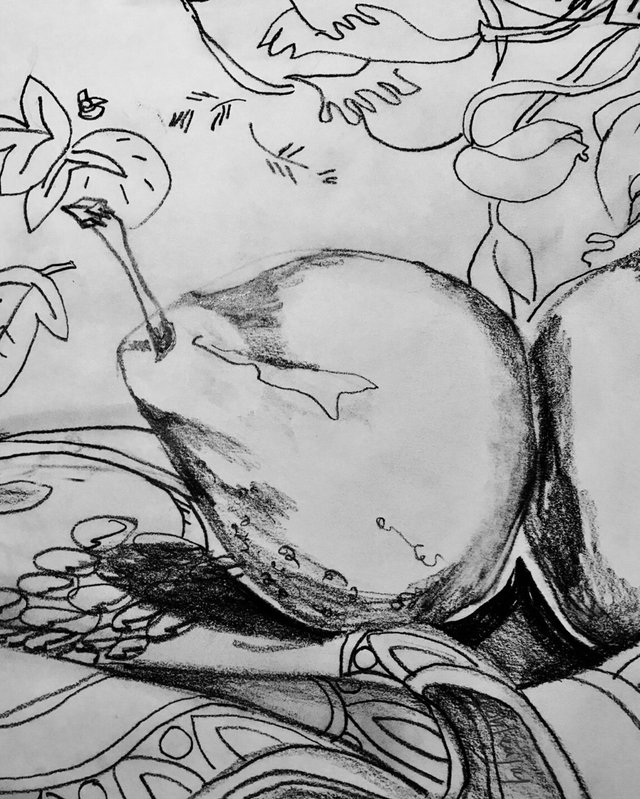 Closer Views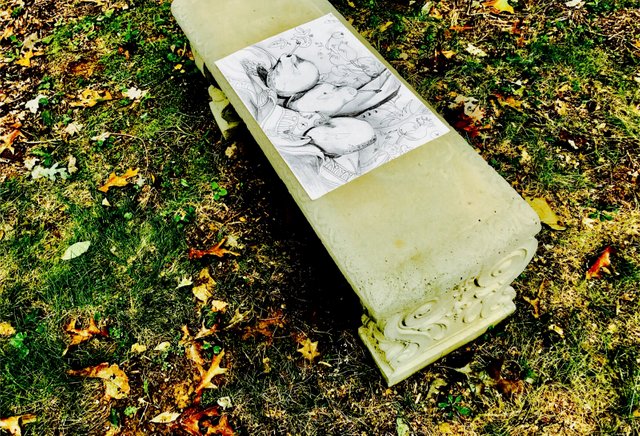 Outdoor Shoot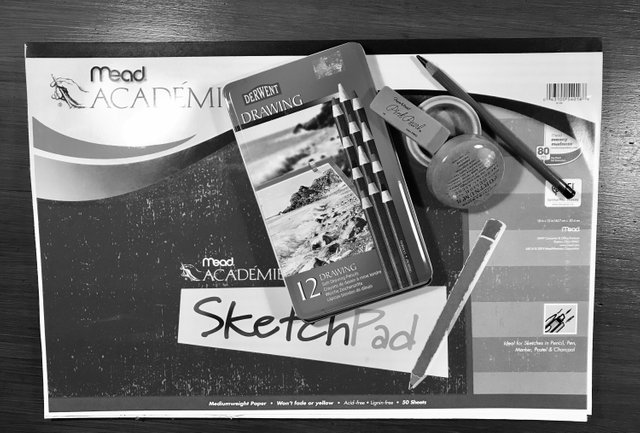 Photograph of Materials Used
'A Trio of Pears'
Thank you Steemians for visiting.
Cheers!
For those interested in the details;
One of the simplest ways to keep one's art skills in practice is to keep up one's drawing skills especially whilst travelling.  
Let's say you are away on holiday.  Once settled, simply find a subject of interest and set up a still life and begin drawing on the paper you have packed away in a suitcase with a variety of drawing pencils in a tin or find a local art shoppe and discover art materials which may be different from that which you are familiar.
It is amazing how an unfamiliar and lovely piece of fabric may pique one's interest whilst out and about.  Keep on the look out for such finds in order to increase the interest of a sketch.
Your interest is appreciated.
Kind Regards,
bleujay
As this is tagged an introduction post.....perhaps I had better add a word.
@bentleycapital features @bleujay's artwork which ranges from watercolours, sketches to digital artwork featuring mostly organic subject matter.  Using traditional methods and exploring new....expect the unexpected.  
Think of the site as an art gallery featuring bleujay's work exclusively.  A gallery of bleujay's work can also be found at Whaleshares at @bentleycapital where the posts will be cross-posted for now.
Why is the site called 'Bentley Capital' you ask......think investment....think cryptocurrency....think art.....it is a  fantastic combination.....is it not?
Regards,
bentleycapital
A kind note to all new Steemians; good manners and thoughtfulness will take you far......as for those who leave notes and links directing members to their site....please be advised this is not the Steemit way. 
Please be so kind as to not leave pictures, gifs, etc., so as not to distract from the post.
Welcome to Steemit.