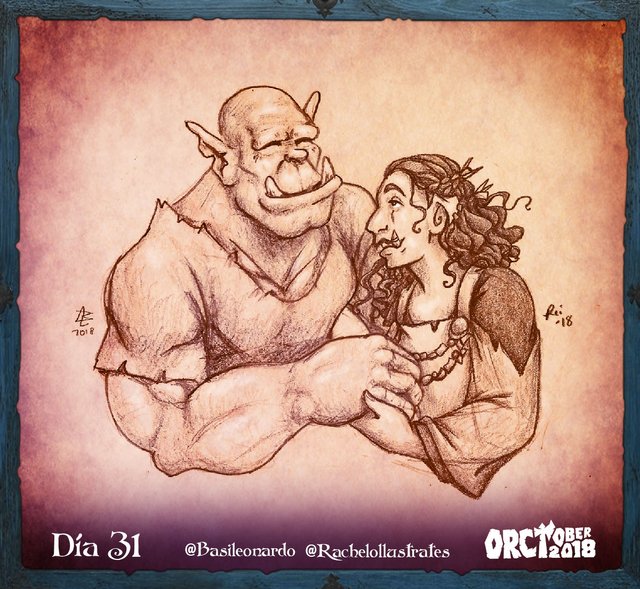 Day 31 - The orcs unite us - Final - Orctober 2018, The Orcs Month.
This is a collaboration I did with the talented rachelilustrates, an artist I met through Orctober. This is very magical. I feel very happy. A special drawings for the end. Thanks Rachel and thanks to all for your support, see you next year, FOR THE HORDE!
---
Esta es una colaboración que hice con la talentosa rachelilustrates, una artista que conocí a través del Orctubre. Esto es muy mágico me siento muy feliz. Un dibujos especial para el final. Gracias Rachel y Gracias a todos por su apoyo, nos vemos el año que viene, POR LA HORDA!
Since last year I have celebrated Orctober, the month of the Orcs, an orc every day. I love the orcs of Warcraft and Octobre is the month of my birthday and I thought it was a great idea, I'll leave you the drawings I'm doing, Thanks :D
Desde el año pasado he celebrado Orctober, el mes de los Orcos, un orco cada día. Me encantan los orcos de Warcraft y Octobre es le mes de mi cumpleaños y me pareció una genial ideal, les iré dejando los dibujos que vaya haciendo, Gracias :D