Soul Scroll / Holy Roller - A Prayer Machine

The Soul Scroll or Holy Roller as Offred calls it. This is my tribute to The Handmaid's Tale. A world not far from ours where women are so devalued a machine is allowed to think, read and pray but they are not. They must order and pay for their prayers by phone from the Soul Scroll store and fund the elders of the country of Gilead.
It is live at @SoulScroll1 on Twitter so ask it for a prayer with the directions below:
You need to follow and then wait to be followed by the Soul Scroll to be authorized. If you are a citizen of Gilead you will be followed by the eye.
Use these emoji to order a prayer to be read for you. Then you will get a reply with the prayer that was selected for you by the eye and the Elders of the Republic of Gilead.
Health:

Wealth:

A Death:

A Birth:

Sin:

Here is how Margaret Atwood describes them in the book: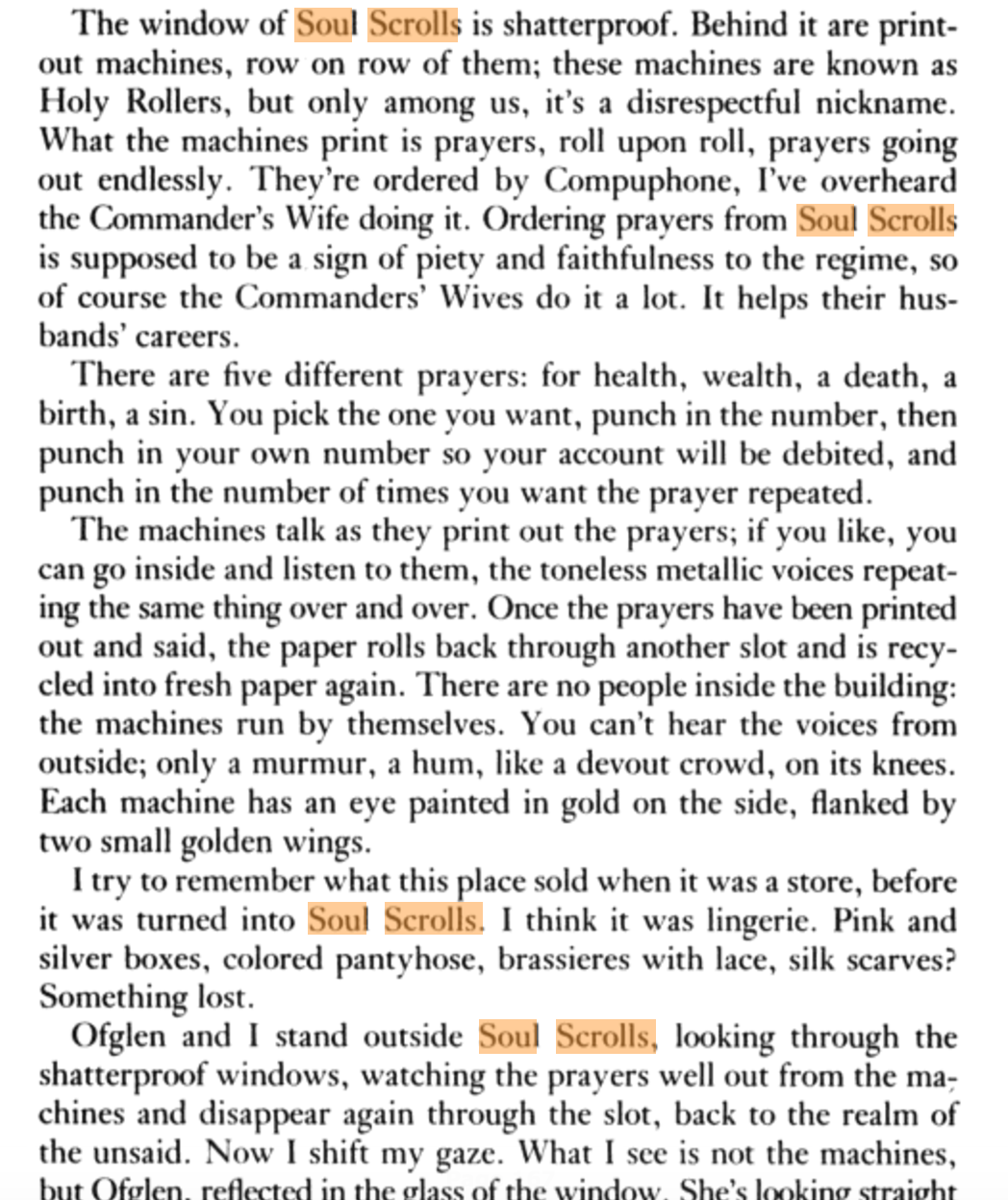 See more at my Patreon blog.
If you like it vote me up, fund me at Patreon or sign up for my mailing list. I have more art coming.
BitCoin: 151B6JdqnTzLBw33e7hCzLDn9A1XHVoxLZ
ETH: 0x7474b5141fB086A2fA347E669311087fa81e85A9
LTC: LPo6ZyqB98LCLG6gHXCn38zhPoR7hfC4fL