It had been a while since I had not made a bookmark,
so today I decided to create this one with green giraffe and blue spots,
typically the kind of creature found in Fancypetland if you raise your head 😉
Cela faisait un petit moment que je n'avais pas fait de marque page,
alors aujourd'hui j'ai décidé de créer celui ci à base de girafe verte et de taches bleues,
typiquement le genre de bestiole qu'on trouve à Fancypetland en levant un peu la tête... 😉

So, I don't think twice, I catch a pencil, a piece of paper, and I draw my giraffe ...
Then I give her a layer of gesso because my intention is to dress her with colors 😊
so once the layer is dry, I apply pencils that I watercolor with a wet brush.
Shortly after, I create shadows and volumes with a felt that I blend with ta Q tip,
then I underline the contours of this kind critter with an ultra thin felt
... Here she is, ready to be delicately cut,
and now I think she can not wait to stick in a colored and happy place ...
yes,indeed I feel that kind of things, trust me 😉
Donc, ni une ni deux, j'attrape un crayon de papier, une feuille, et je dessine ma girafe...
Ensuite je lui passe une couche de gesso parce que mon intention est de l'habiller de couleurs 😊
donc une fois la couche sêche, je lui passe des crayons que j'aquarelle avec un pinceau humide.
Peu après, je crée des ombres et des volumes avec un feutre que j'estompe au coton tige, puis je souligne ses contours de brave bestiole avec un feutre ultra fin.
...La voilà prête à se faire découper délicatement , et là je crois qu'elle a hâte de se coller dans un coin coloré et joyeux 😊
si, si, je le sens ce genre de choses, croyez-moi😉

So I prepare her a nest of colors with a gradient of pink and my watercolors Neocolor pastels
...as well as some frills that I let you discover in pictures 😊
Je lui prépare donc un nid de couleurs avec un dégradé de rose et mes pastels aquarellables Neocolor
...ainsi que quelques fioritures que je vous laisse découvrir en images 😊

The giraffe is widely smiling and finally found her place on this bookmark she will probably adorn throughout her life ...
La girafe est tout sourire et trouve enfin sa place sur ce marque page qu'elle ornera probablement pendant toute sa vie..😉

My last posts (100 % powered up and bilingual 😊 )
Digital processing on Fruits 🍇🍎🍓[ENG-FR]
---
Village drawing in crayons [ENG-FR]
---
Digital fantasy on flower shots [ENG-FR]
---
Christmas Girl painting - step by step pictures [ENG-FR]
---
caturday drawing in crayons [ENG-FR]
---
Digital work on birds shots for [ENG-FR]
And find also my paintings on my website !!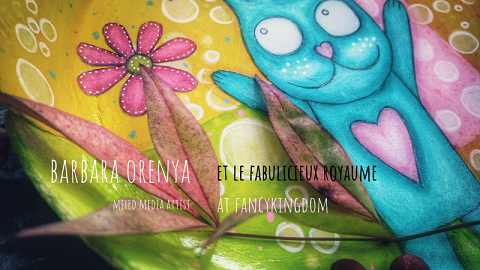 Et retrouvez aussi mes tableaux sur mon site dans notre fabulicieux royaume ! !!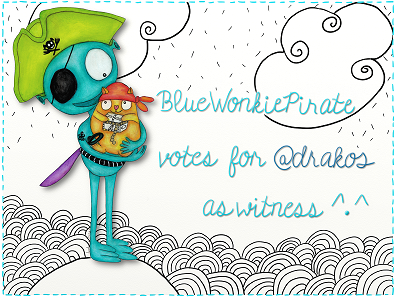 ---
---

Collect my art on Makersplace.com
---
---