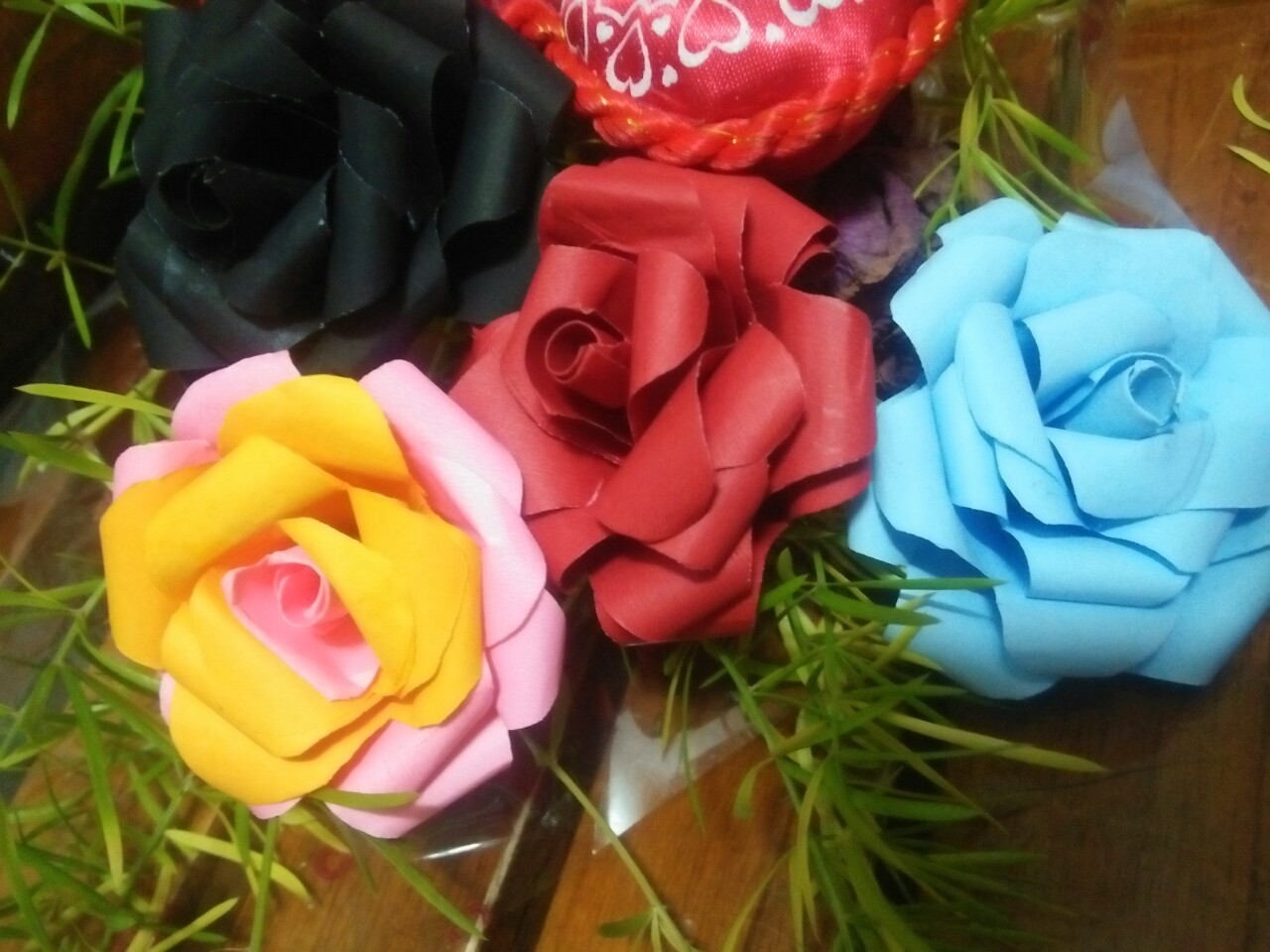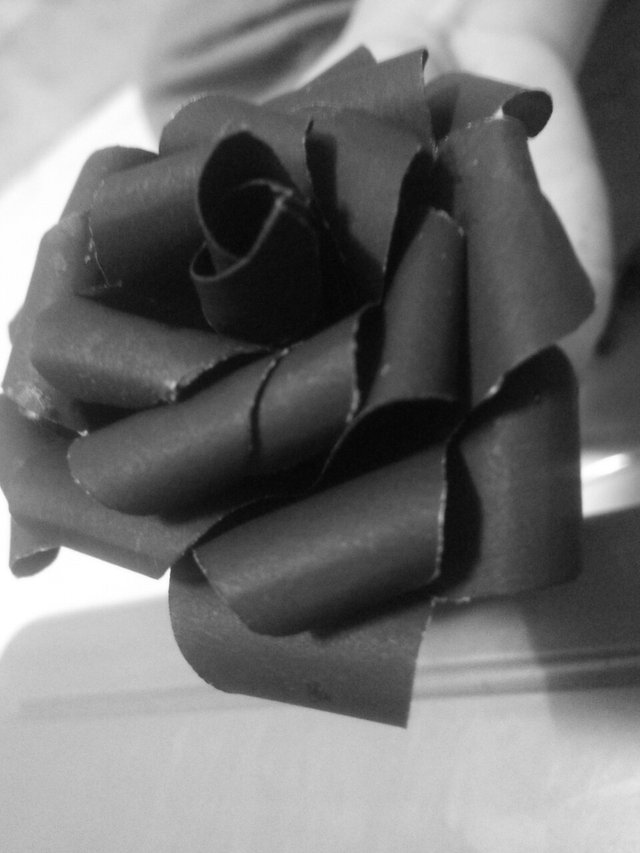 Good Day Steemit Community! I have another work of arts a paper rose, it is fun and easy for you guys and you can give it to your love'ones even though its late in valentine's day but make them happy and special in this simple thing again.
So to make it start, grab your recycled construction paper that is still be useful in our activity for today, just make sure it is still plain and doesn't have cuts but if you have money you can buy a construction paper in different colors.
Materials to use:
*Construction paper-any color that you want
*Scissors -be careful to used it, make sure you have your parents to guide you if your still a kid
*Glue
*Barbecue Stick (Thin stick)
Step-by Step Tutorial:
Fold the construction paper in 4 sides.

Cut the construction paper into 2, to make a two construction paper.

Next, Fold the construction paper from the edges also from the other side. Then fold again, just follow in the process below in the picture for you to have a guide then continue the process in the 4 construction paper that you have cut lately.



Then, Cut the edges in heart shape to make it like a two-dimensional flower, cut the 4 construction then repeat the process.

After cutting them, Cut one by one the flower. First, in a one flower cut a 1 edge. Second, cut 2 edges, third cut 3 edges.Then lastly, Cut 4 edges and you can see it, it is cut in a half.

Then, the cut edges is connect to the other edges to make it round like a flower, Follow the same process in the other cut flower used glue to connect each other.

Then Fold it in the tip of the edges, one by one to create an illusion of a flower. Cut also the lower part of a flower so that we can connect the other flower.



Now, We can connect all flower to make it a three dimensional flower of paper roses.


That is all the process to make a paper rose. I hope you enjoy it. Please follow me @babychan for more artworks and new ideas. Thanks ;)
UPVOTE & RESTEEMED
Thank you steemians!