DIGITAL ART TUTORIAL - How to paint a ponytail -- 9 steps --
DIGITAL ART TUTORIAL - How to paint a ponytail in 9 easy steps
In this digital art tutorial I'll be showing you how to paint a ponytail with digital painting software and (preferably) a drawing tablet. This is the end result we're aiming for in this tutorial.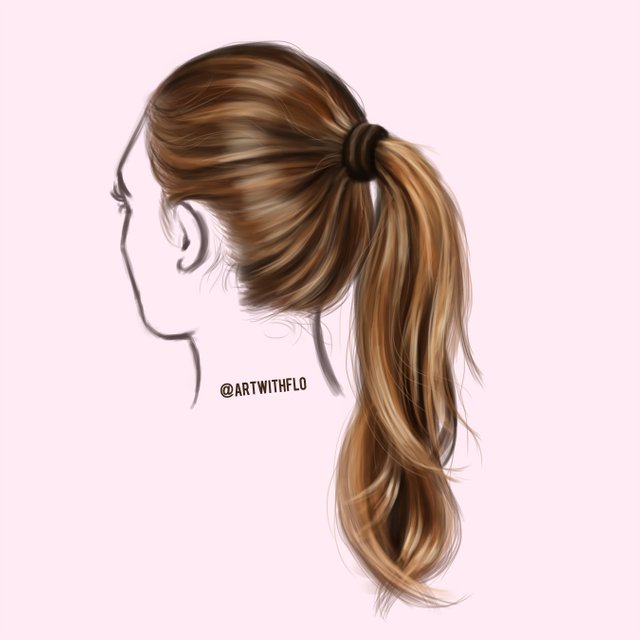 STEP 1 - Paint the basic shape of the ponytail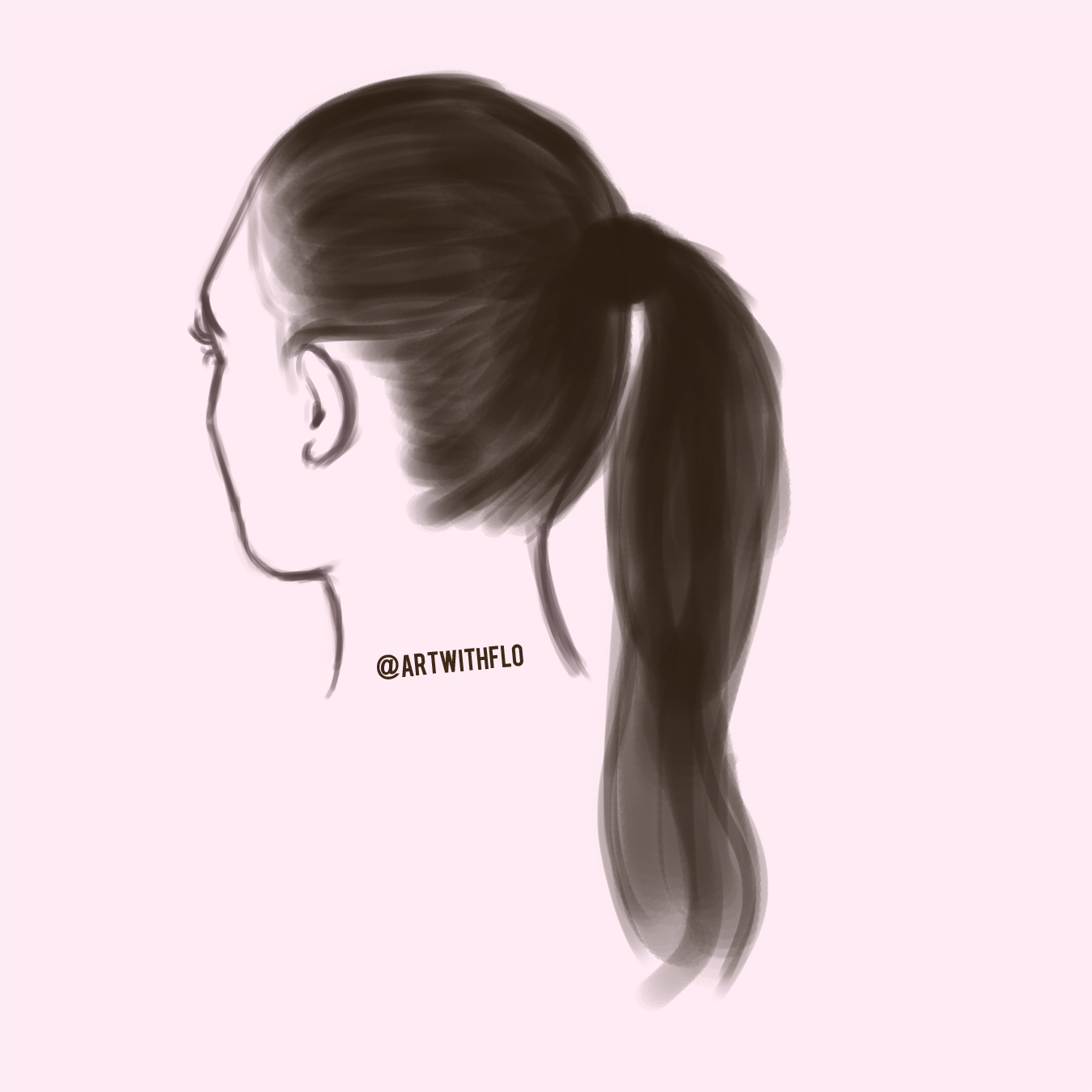 Start out by painting the basic shape of the hair. Use a dark base tone to do this, the darkest visible tone of the hair, or slightly darker. You will mostly work from dark to light.
STEP 2 - Paint some basic strands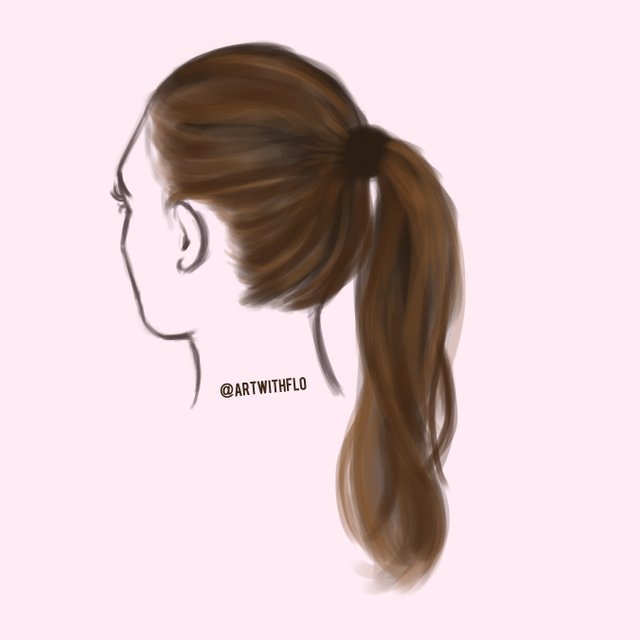 Use some lighter, warm tones to start defining some strands of hair. Be sure to follow the shape of the head. You can use a basic round brush for this, I used a round brush with lightly ragged edges and opacity set to pen pressure (only available if you use a pressure sensitive drawing tablet).
STEP 3 - Add color variation
Use an overlay layer to add some color variation. This will make the hair look more realistic and will avoid that your painting will start to look 'muddy'.
STEP 4 - Use a hair brush for detail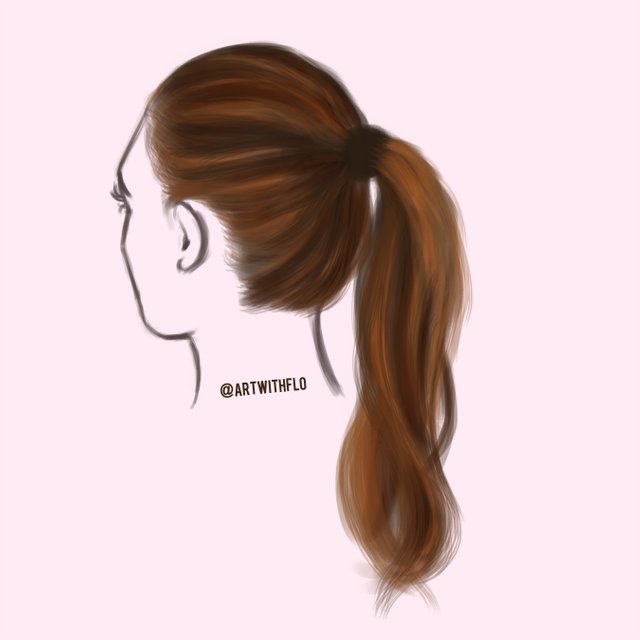 Use a hair brush on a separate layer to suggest detail, cover all the strand but be sure to vary the color you use. Once you've added a layer of hair brushwork, use gaussian blur on this layer to slightly blur it.( Check out the video on how to make your own hair brush at the end of this post)
STEP 5 - Add highlights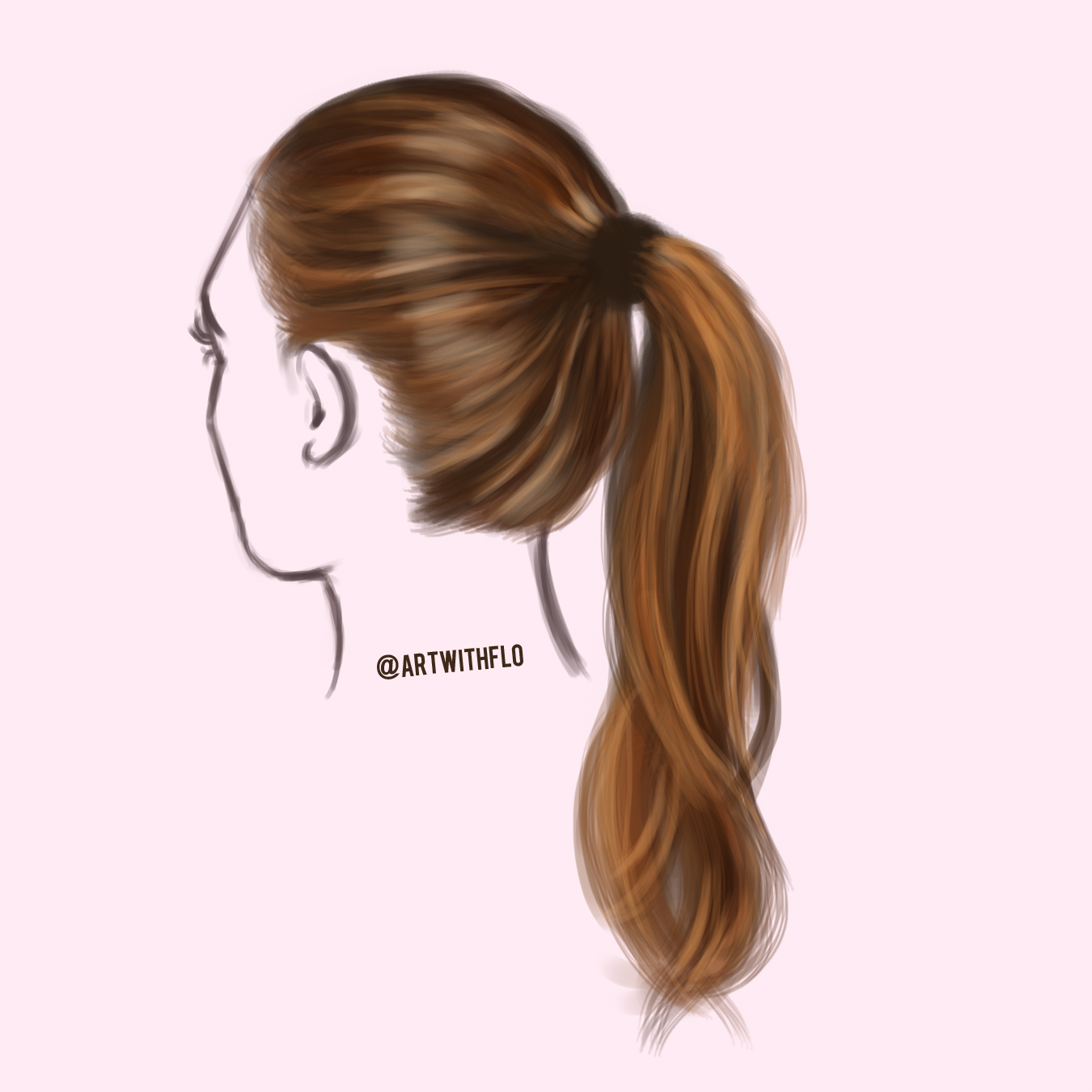 Use a screen layer to add highlights to the hair. This is starting to look more realistic already!
STEP 6 - Add shadows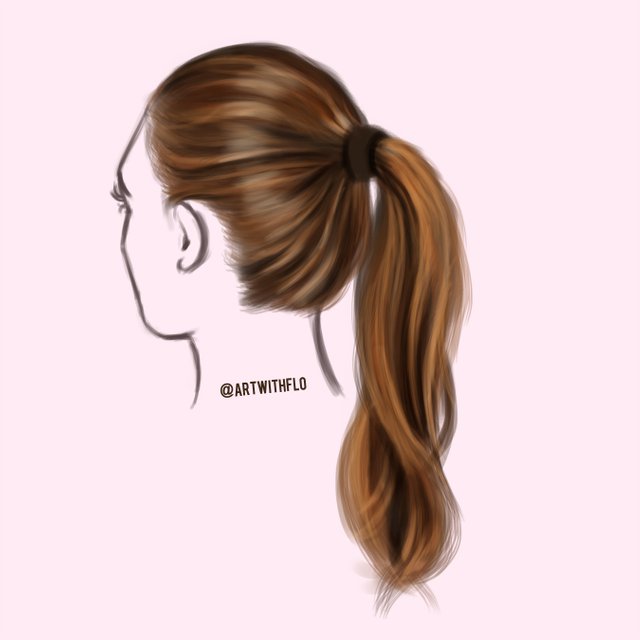 Use a multiply layer to add shadow areas.
STEP 7 - Paint the hair band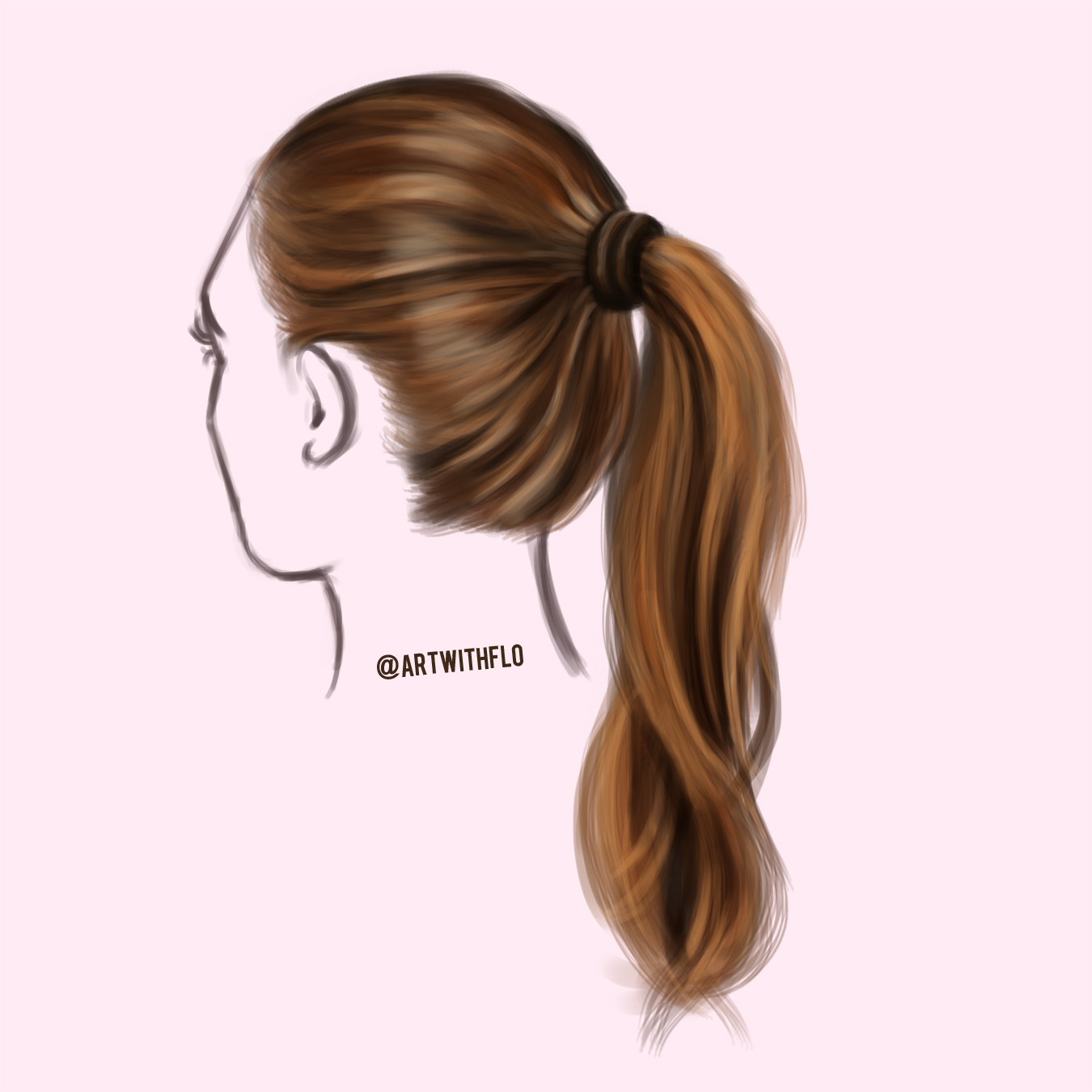 It's just a small detail, but the hair band also needs some definition :)
STEP 8 - Define smallers strand of hair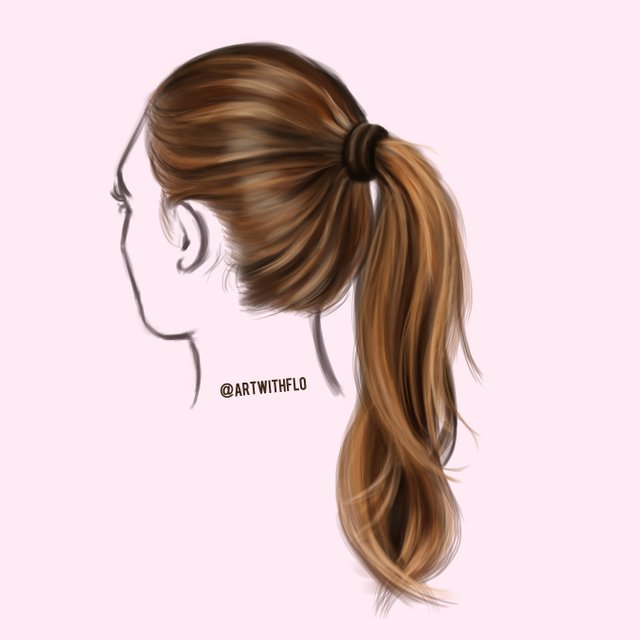 Start painting smaller details, like some loose strands of hair and the smallers hairs around the ear and face.
STEP 9 - Final details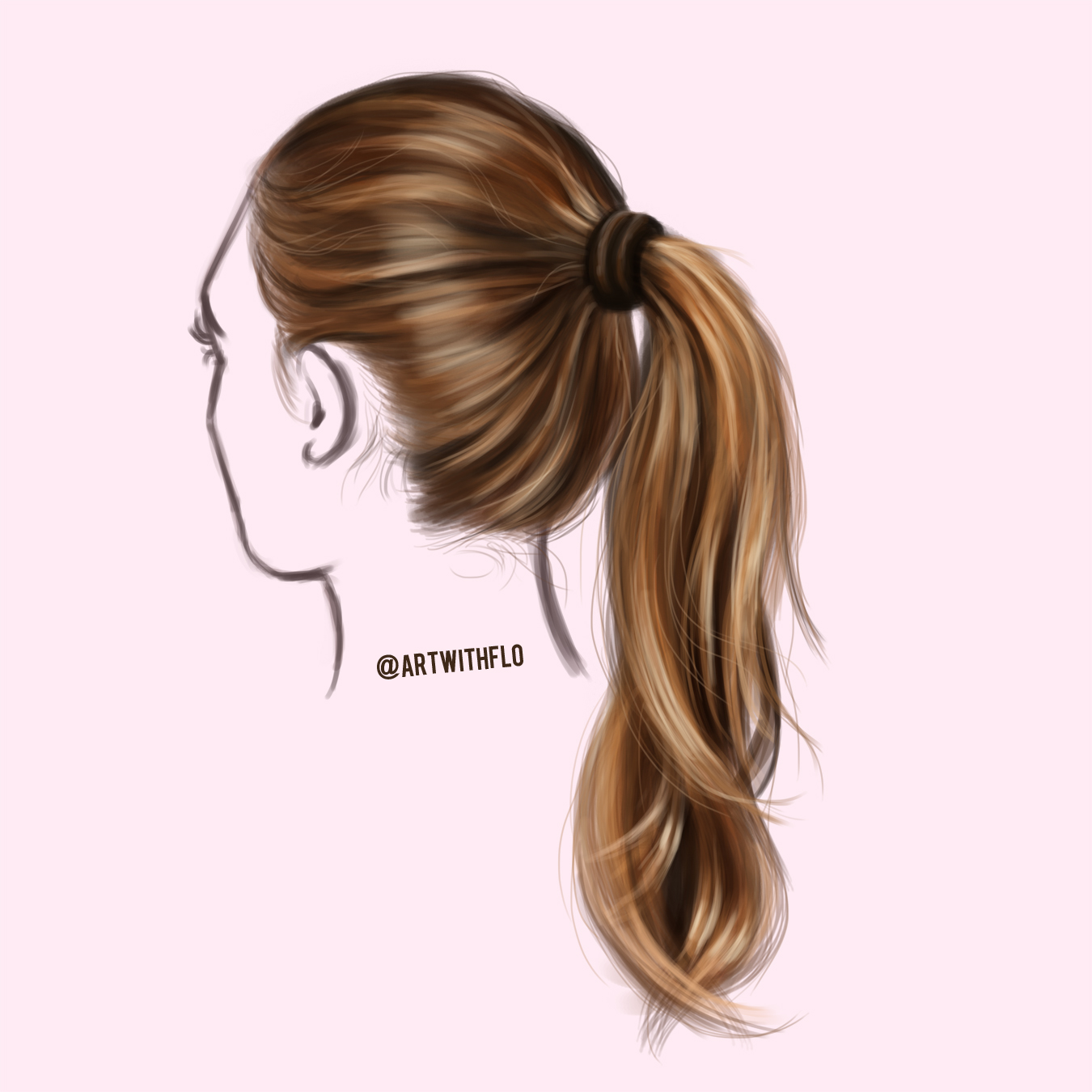 This is the fun part! Add loose hairs to give it an extra touch of realism. Be careful and don't add too much though.
VIDEO: How to make a hair brush in PHOTOSHOP
---
If you have any questions about the techniques I use, be sure to let me know!
Other tutorials


-> Follow me on -> Steemit - YouTube - Instagram - Tumblr - Facebook <-