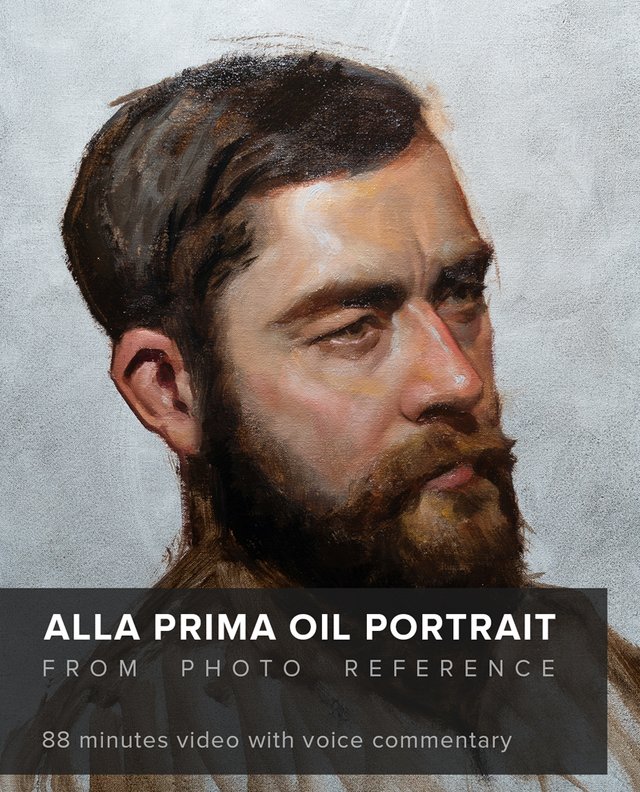 Hello Steemians!
My first oil painting tutorial is out! You will learn how to create lifelike and expressive oil portraits in one sitting using limited palette and working wet-on-wet.
Watch whole process of creating an alla prima portrait from start to finish with reference, canvas and palette visible during all time of watching. 1 hour 28 minutes Full HD with voice commentaries.
https://gumroad.com/l/JAWRK/again25
To show my gratitute and respect to all of you I offer 25% discount until end of March!
Happy painting and thanks for your love and support, it means a lot for me.