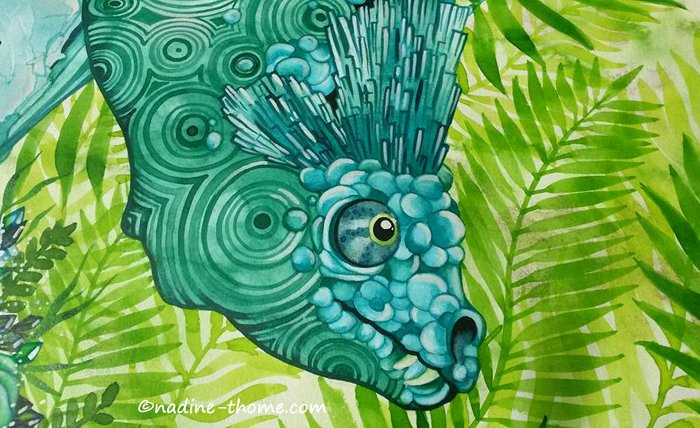 Good morning all!
I'm back again with one large watercolor painting, my malachite dragon.
I started this for Smaugust, but wasn't able to finish it. Now it's finally done! And it took longer than I had planned...
However, I'm happy with the result and I hope you like it too!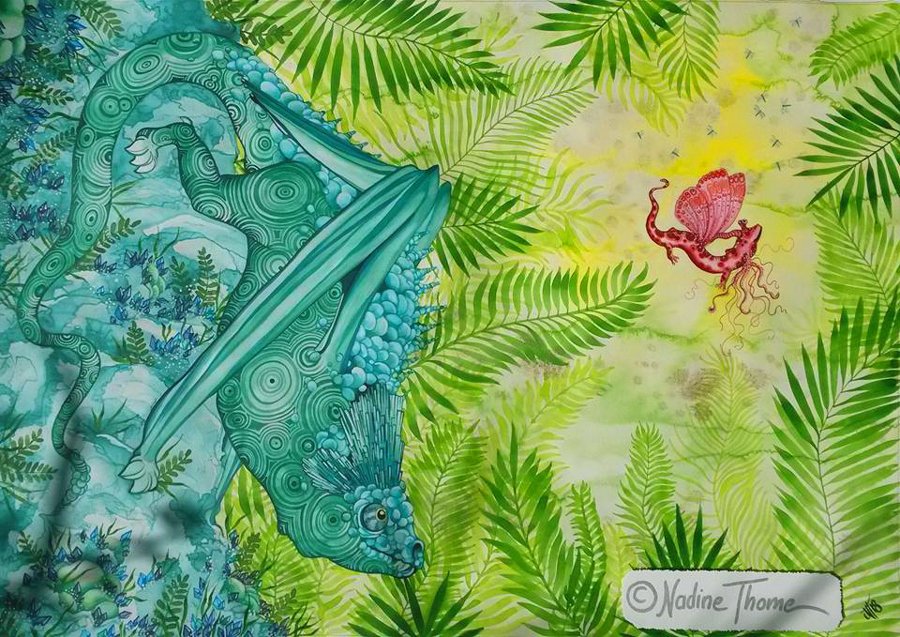 I just love malachite, it's one of my favourite minerals, the color is so beautiful! <3
The original painting will be available for sale in my Etsy shop soon. I'll make a shop update later this week.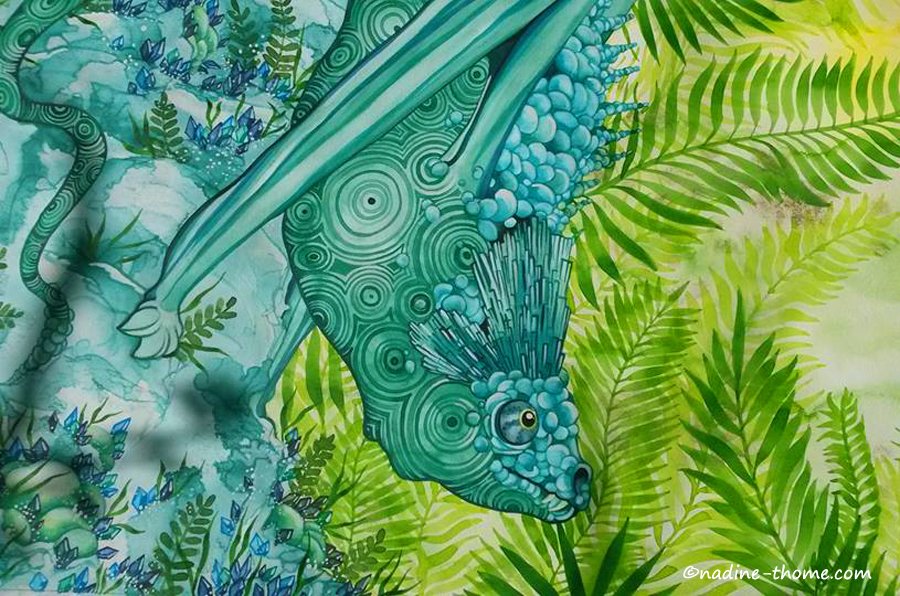 Wishing you all a magical & colorful day, sending you some smiles with this post (hopefully) :D
Be creative!
xxx Nadine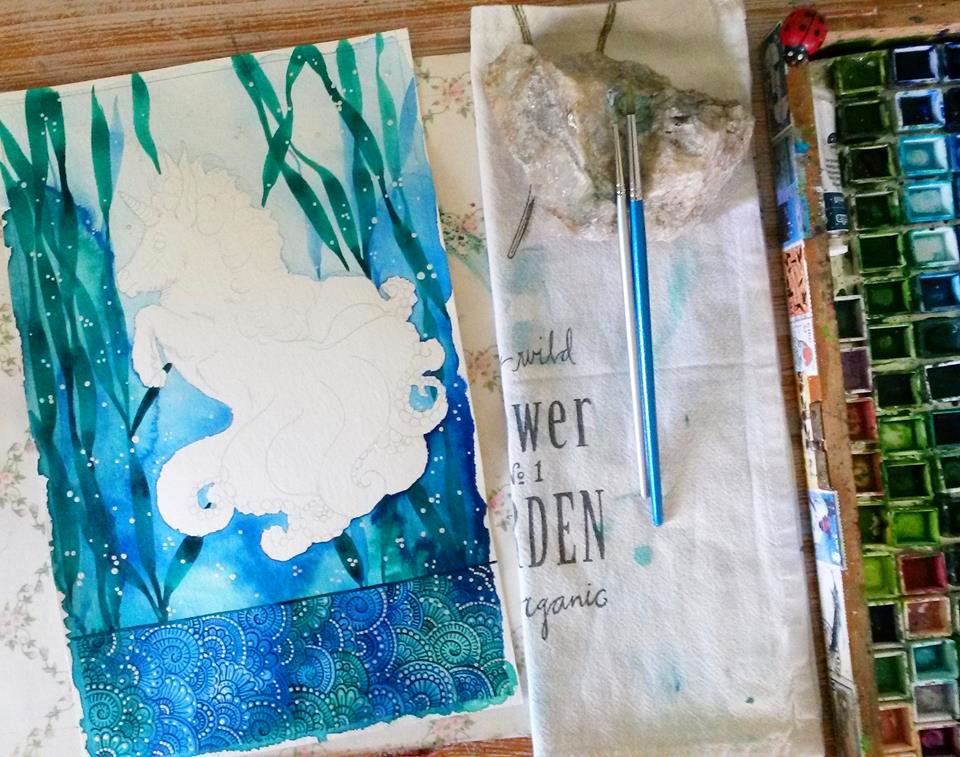 (New unicorn in progress...)
Instagram: https://www.instagram.com/nadinethome/
Etsy Shop: https://www.etsy.com/shop/nadinethome
RedBubble: https://www.redbubble.com/people/nadinethome