MAGNETIC TANGRAM
The TANGRAM:
(literally: "seven boards of skill") is a dissection puzzle consisting of seven flat shapes, called tans, which are put together to form shapes. The objective of the puzzle is to form a specific shape (given only an outline or silhouette) using all seven pieces, which may not overlap. It is reputed to have been invented in China during the Song Dynasty.
It could be called "the earliest psychological test in the world".
Over 6500 different tangram problems have been created from 19th century texts alone, and the current number is ever-growing.
MAGNETIC TANGRAM
WOODEN INLAY: MEASURE: CM 40 X 41 X 2.
WOODS: WALNUT - LINDEN - BEECH - RUMMY - MAHOGANY -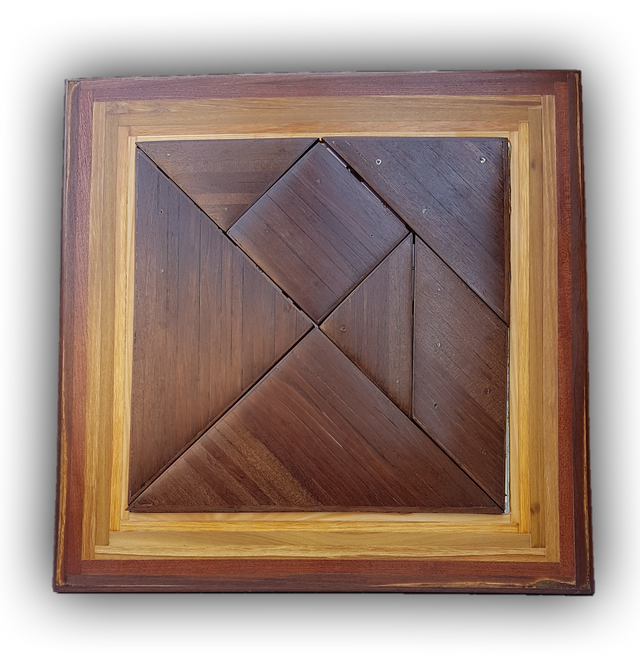 MAGNETIC PUZZLE: All tans are removable due to some hidden inside magnets, an iron plate is hidden in the base. The frame is wooden inlayed.