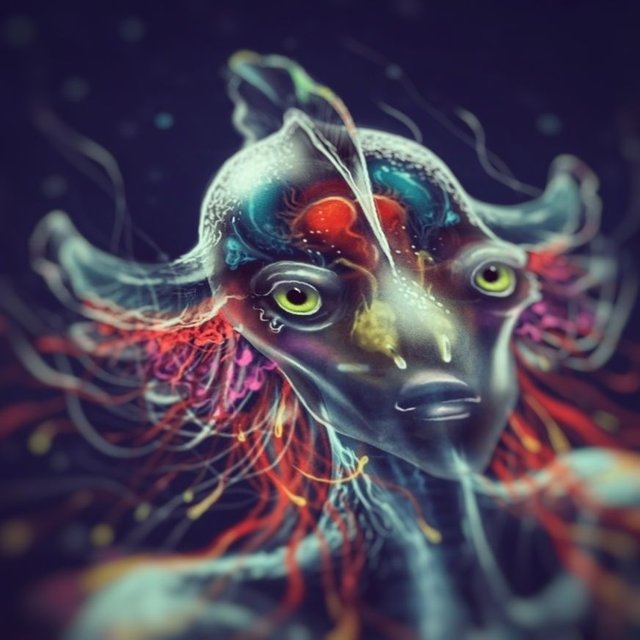 ---
Mermaid
Mer-May challenge
~
---
If you have an Instagram account, you might have noticed a rising tide of mermaids in your feed lately... Well, it's May, and the annual Mer-May Challenge is here, so like other predominant artists online, I decided to dip my feet in the water (warning: more puns ahead :).
The idea is to draw mermaids and upload them using the hashtags #mermay or #mermay2018. Some artists make as many as one mermaid illustration a day for the duration of the month, and others try to do their best with one original concept in hope to brake the internet.
---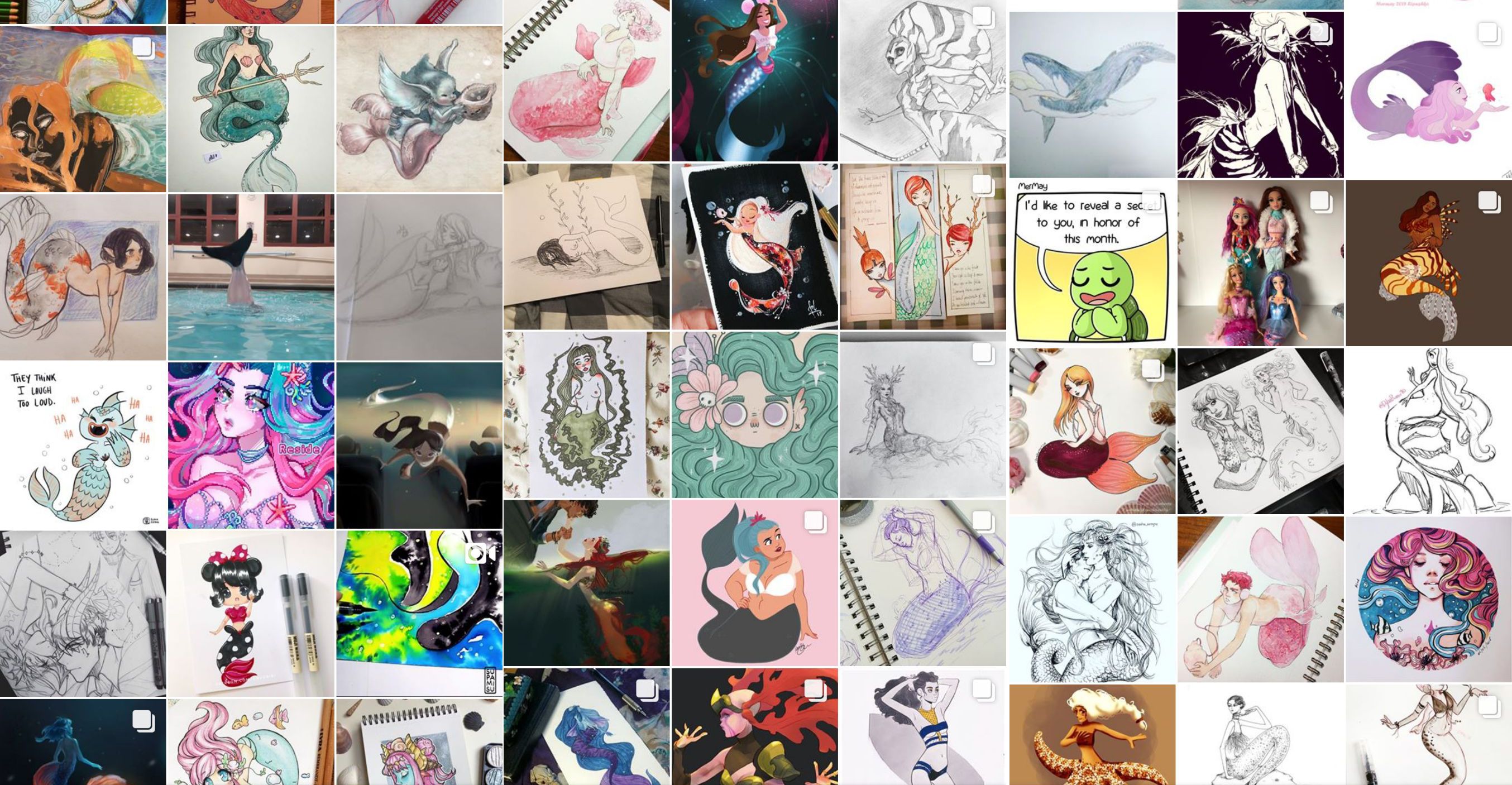 a sea of mermaids
---
Though there are pages and pages of spectacular renditions of mermaids, there is one kind that I haven't seen pop to the surface - The deep ocean dwelling luminescent invertebrates. As I gathered some images to reference colors and textures, I found so many amazing creatures, that it was hard to decide which elements to include in my sketch and which to omit. Some had rainbow-like illumination, others had vibrant organs that are visible through the sleek translucent membrane, some had fins and others have long tentacles... possibilities, endless!
Fun fact: The chemicals that cause these creatures to glow are known as luciferin and luciferase . These two chemicals, when mixed in the presence of oxygen, produce light. This helps the creatures to deter other predators, to attract mates and to communicate among each others.
---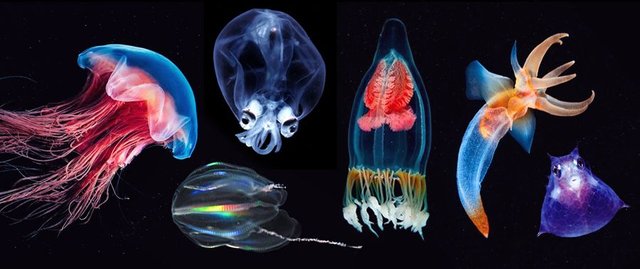 references
---
I made a few sketches of the king of character that I had in mind... I only made a few because I already had a pretty clear vision of what I wanted to draw, but I didn't want to blank out on some unforeseen detail... Initially I had a more monster, Zoidberg-like idea, but I decided to leave it for another time.
---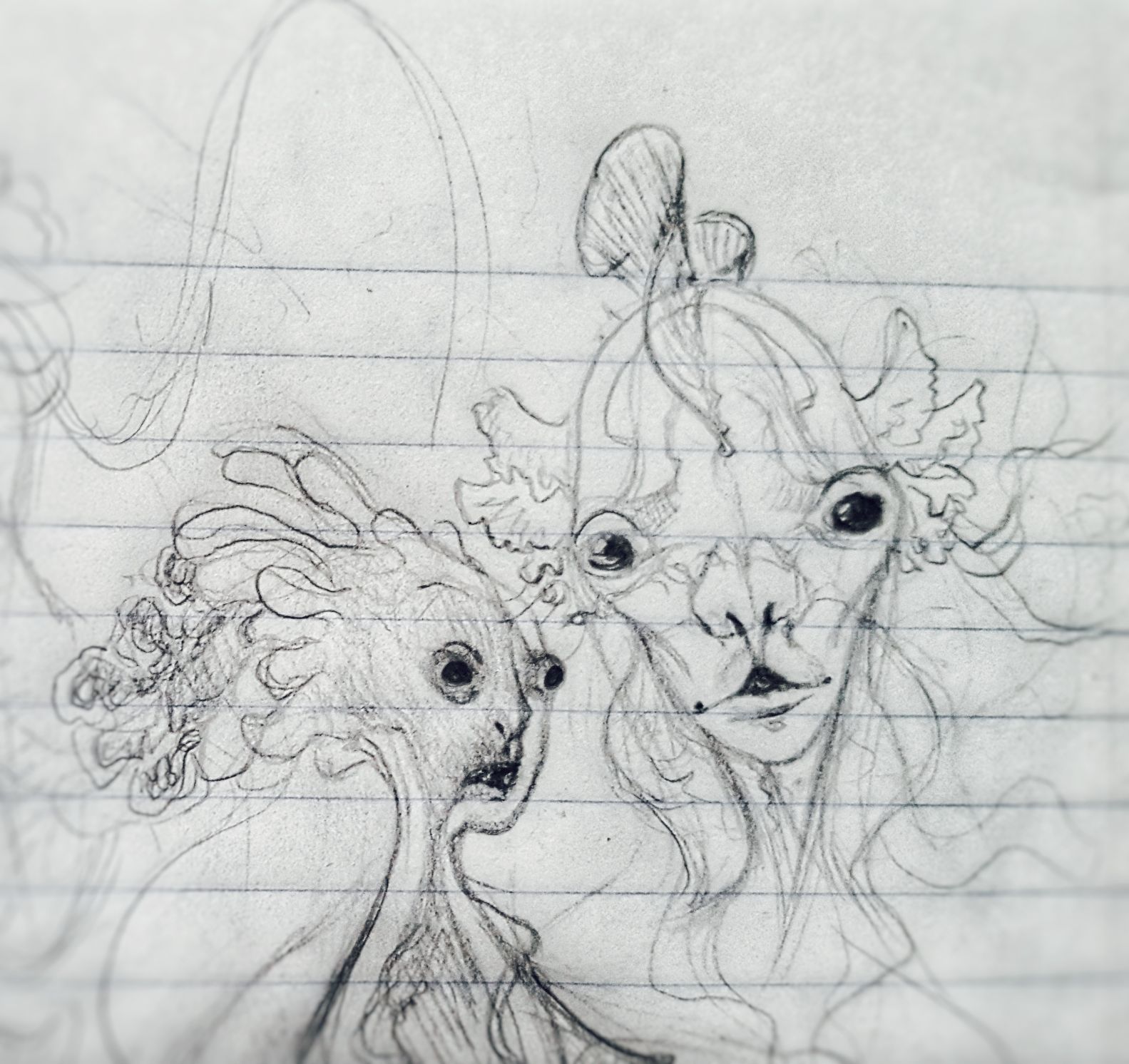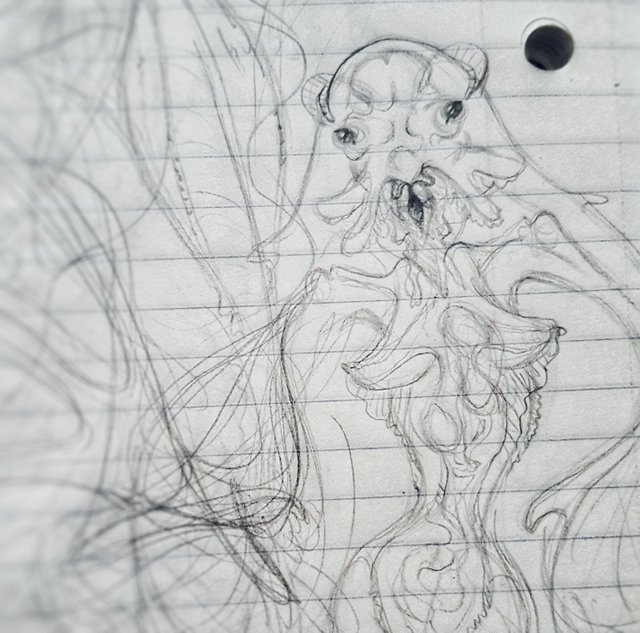 initial sketches
---
Here comes the process: From a light sketch on a dark background, to building details, layer by layer, until I was happy with the results. I got to admit that I was a bit unsure about the shape of the maid's hands, so I decided to leave them outside the cropping area. The part I enjoyed most was to come up with colorful organs inside the translucent body of the mermaid.
---

animation of the process :)
---
After the illustration was complete, its was time for some finalizing effects: I blurred some of the details to create a sense of depth and focus, and then applied some color filters to unify the image.
---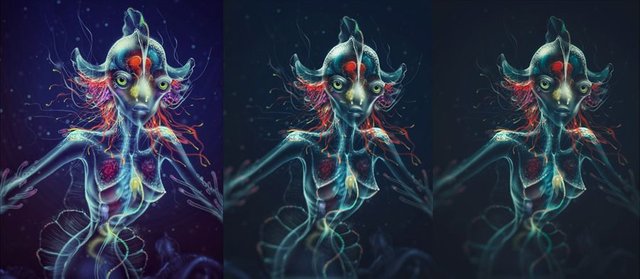 finalizing effects
---
The final rendition is a result of a warmer color overlay and a slight dulling of the colors.
---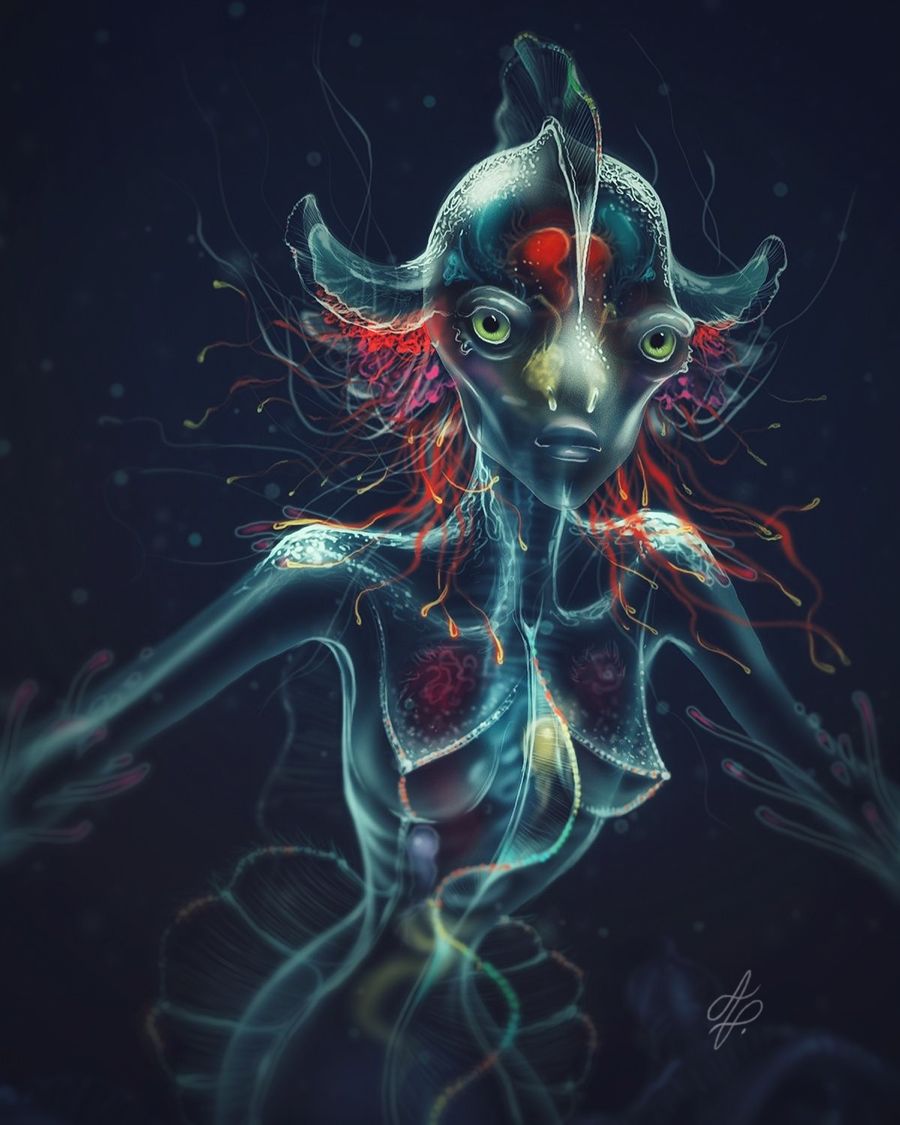 voila! :)
---
Thank you reader for diving into this little art exploration, I hope that artists leave my post inspired to make their own renditions mermaids. May is still here, and the Mer-May challenge continues, so may your creativity glow like the Comb Jellyfish!
---
A N K A P O L O