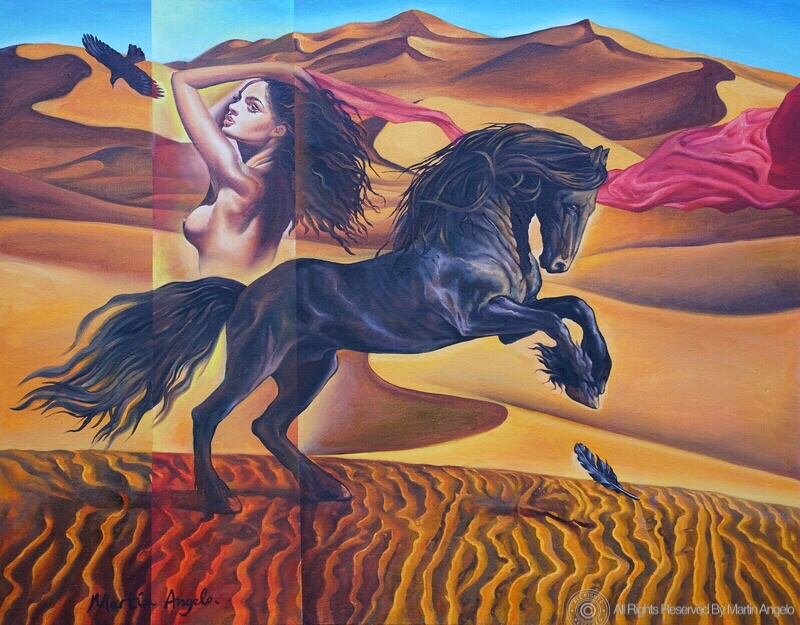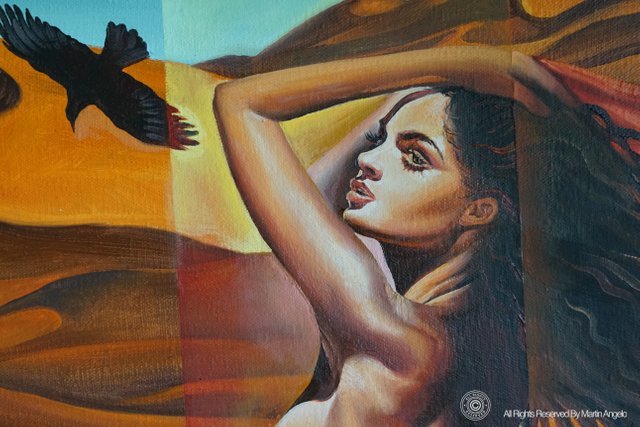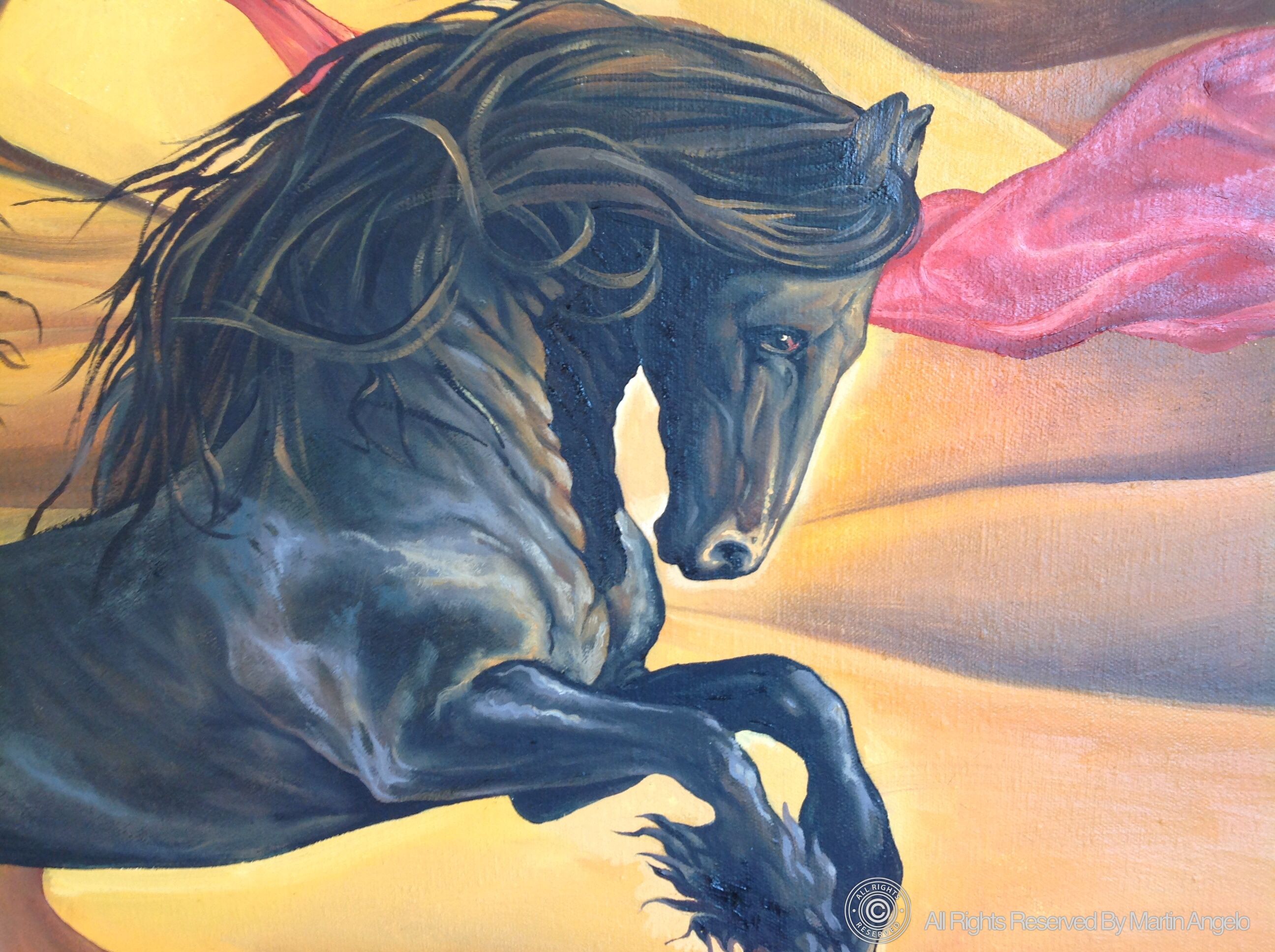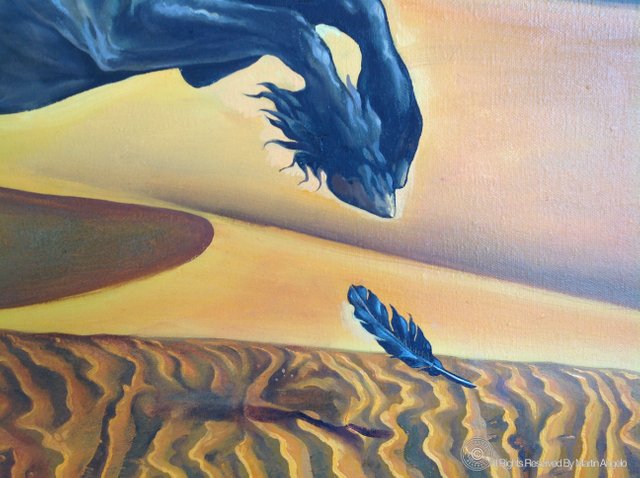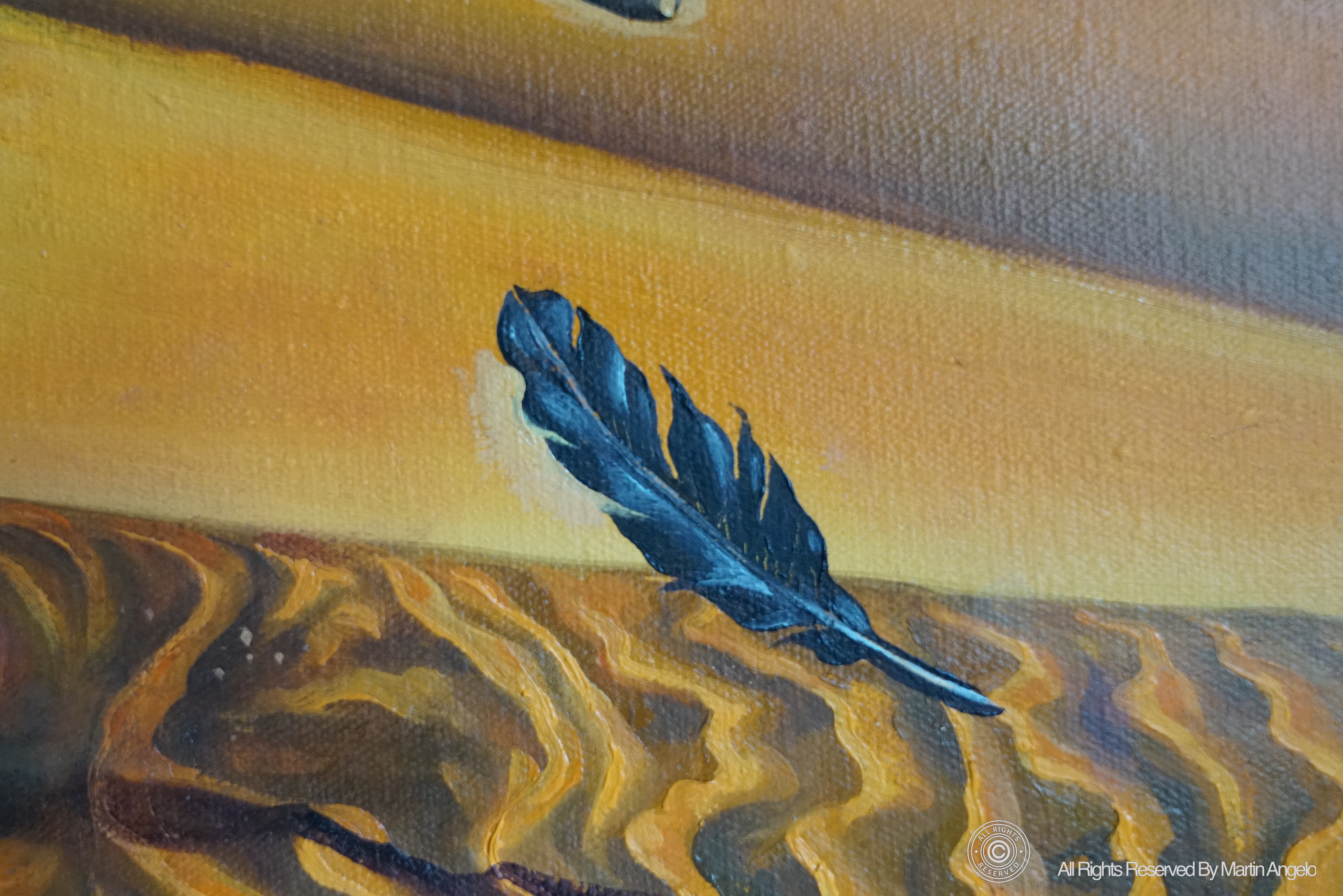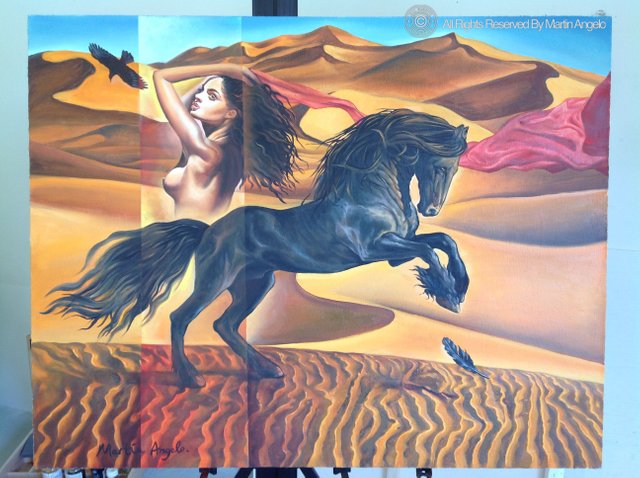 The desert, that yellow ochre and burnt sand.New ideas flash through my mind. A story leads to a dream leads to a poem leads to a song, (leads to a painting). Anything is possible in the desert.
———————————————————————
Deserts Come and Deserts Go
Is it a desert, only time will tell,
a landscape between heaven and hell.
Every ten thousand years or so,
the ice will come, the ice then will go.
In one place the ocean throws water across the land,
another place flowers beyond numbers to count grow.
In time, only a desert will tell,
the span between heaven and hell.
Phillip Camitses
———————————————————
Desert Moons
Forwhom does this moon rise?
Who stands to share the nighted skies,
as evening falls and morning dies?
Whose eyes will search the velvet night
to find each drop of golden light?
Which heart will sing enchanted tunes
whose words are wrought of mystic runes
and woven into Desert Moons?
For whom does this moon shine?
Who stands beneath that ancient sine
and boldly claim this time is mine?
Whose hand will touch the velvet night
and tease the ripples of moonlight?
Whose fingers trace the muted runes
pressed deep into the silent dunes
reach out and find the Desert Moons?
Steven L Nielsen
————————————————————
Wild Horses
A herd of wild horses
galloping for fun
racing through the desert
watch the horses run
Running with their shadows
sweeping over the sand
these are wild,free horses
tamed to no man's hand
Sharon Snow
—————————————-