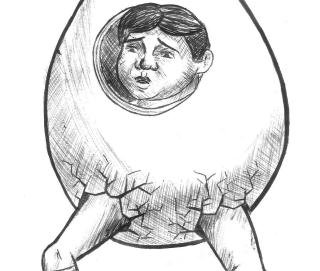 That fragile shell in which we are involved during adolescence is a wonderful thing.
It is something that separates us from the child we once were and the young we will soon be before we are completely adults.
Every step we have to take is wonderful. It is a show worth observing.
During that stage of adolescence in which many of us do not know who we are, we are in a race to be noticed but without abandoning the fragile shell that protects us.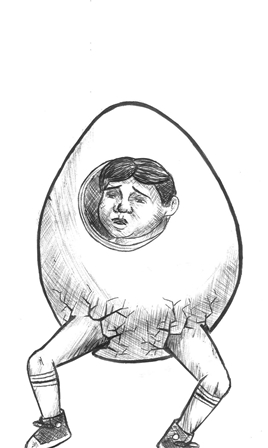 Ungainly little boy.
The blows of life will break the shell, until the young chick is discovered, which will now change its down to new feathers. And so can to fly.
"Frail"
Believe me when I tell you that I wanted to draw a box in the mail with the fragile label . That is a very hard subject. A very uncertain destination.
But no, for InkTober I proposed me to try a different approach.
Do you want to see a little of this illustration made with a pen? It will only take you a moment.
STEP BY STEP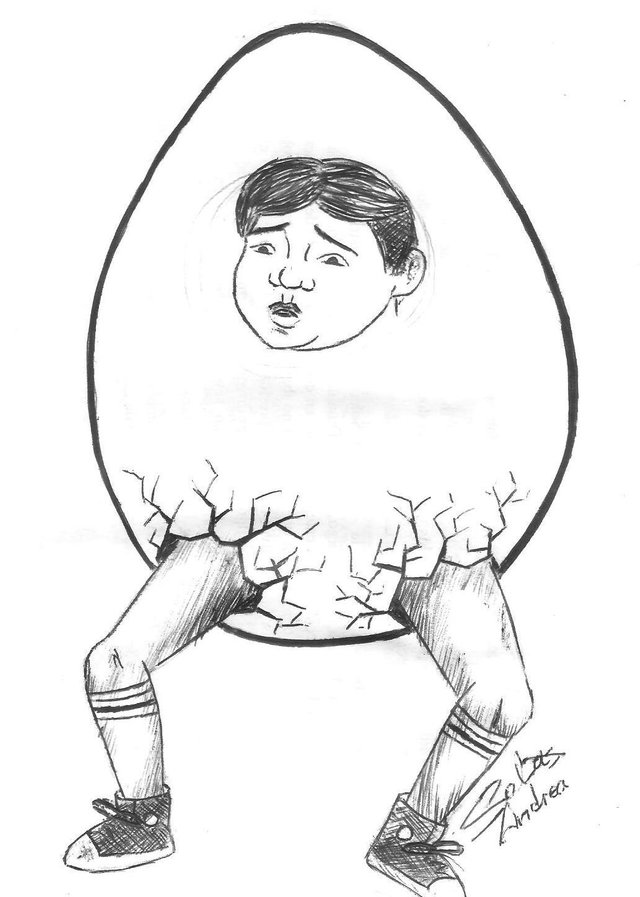 FINISHED PROJECT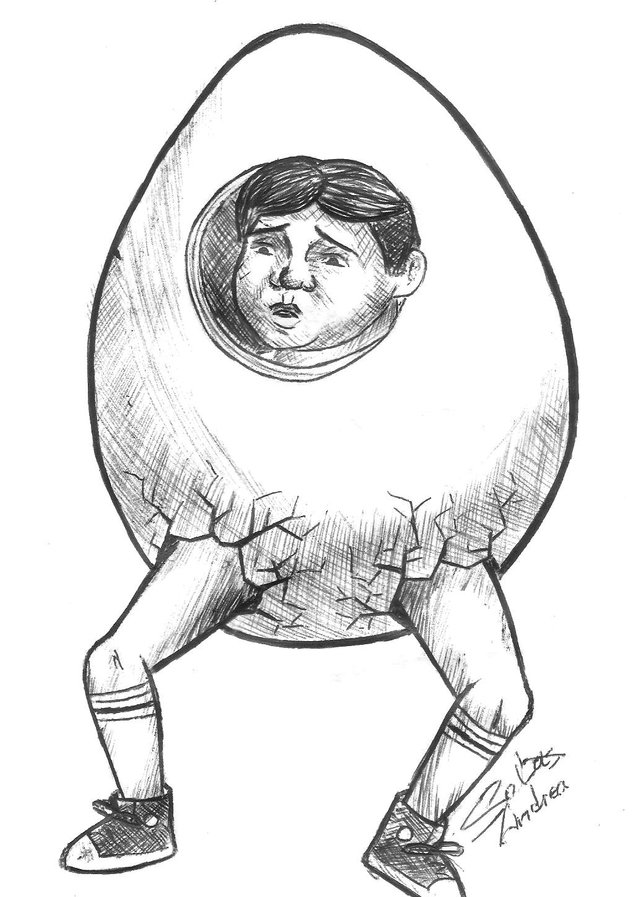 Has it been to your liking? I invite you to continue seeing excellent illustrations for InkTober in the profile of @OCD.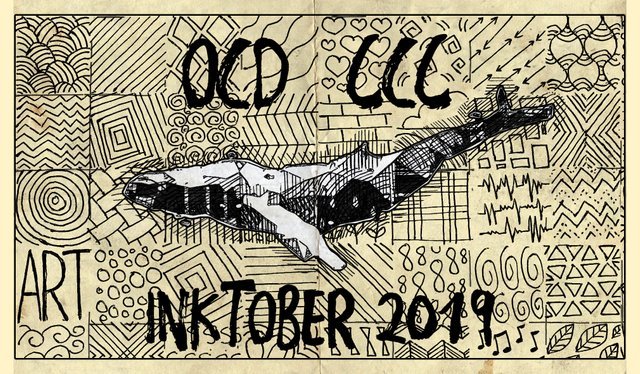 Copyright @andreasalas - All rights reserved