Portrait, coloring pictures in children's play facilities.
Hello, steemian
Tonight I am in a children's playground, at this location I see a creative child giving color to an image. The picture is also different in character, from flower images and there are also cartoon characters.
For the Unique from the picture, it does not use drawing paper as a medium, but a sheet of steropom measuring 40 x 40cm with a thickness of 5 mm.
The dye used is nothing but liquid, the children are very happy.
Coloring is indeed the most preferred work for children, and is able to improve their thinking at an early age.
Hello steemians
Malam ini saya berada di sebuah sarana bermain anak-anak, di lokasi ini saya melihat anak kecil yang sedang berkreasi memberikan sebuah warna pada sebuah gambar. Gambar nya pun berbeda karakter, dari gambar sebuah bunga dan ada juga tokoh kartun.
Ke Unik dari gambar tersebut, tidak menggunakan kertas gambar sebagai medianya, melainkan selembar steropom berukuran 40 x 40cm dengan ketebalan 5 mm.
Pewarna yang digunakan tidak lain menggunakan cair, anak-anak pun sangat senang.
Mewarnai memang sebuah pekerjaan yang paling banyak di sukai oleh anak-anak, dan mampu meningkatkan daya pikir mereka di usia dini.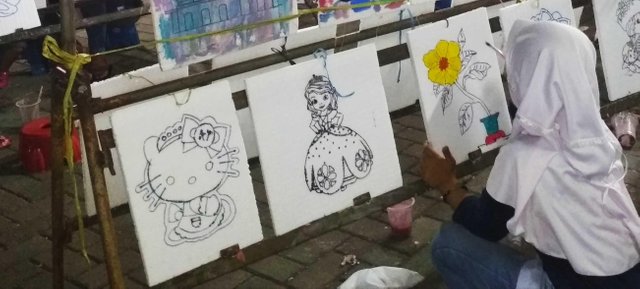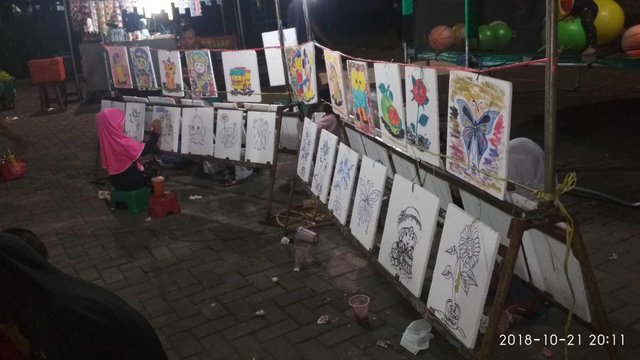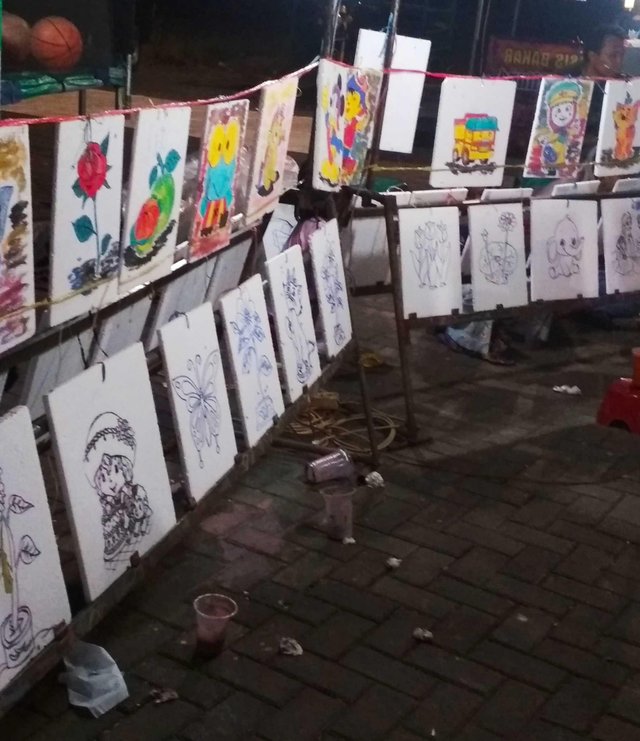 That's a little story that I visited at the location of children's play facilities. That is all and thank you.
Itu sedikit cerita yang saya kunjungi di lokasi sarana bermain anak. Sekian dan terimakasih.