What a day. Some parents just don't care what their children get up to. While I would be working on one side some toddler would be kicking the other with his parents looking on. I go fix that side and another child destroys what I have just made.
Needless to say it was a trying day, started with dog poo in my sculpture and ended with a guy letting his dog piss on it.
One more day and I'm outta here. Bloody art critics.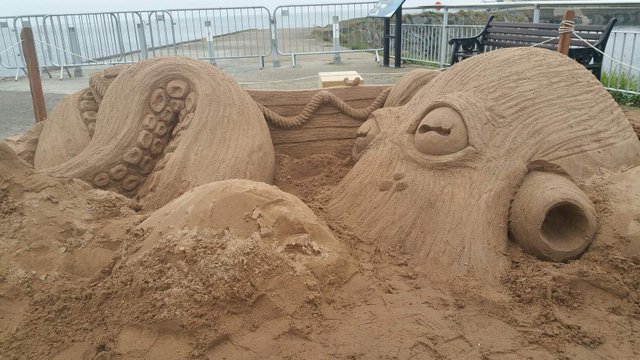 Posted using Partiko Android