Taking Another Step: Alchemy Stones on Homesteader's Co-op?
I've been considering it for a while, so a short while ago I finally "jumped" and applied to have Alchemy Stones become part of the Homesteader's Co-op, a Steem-based peer-to-peer marketplace.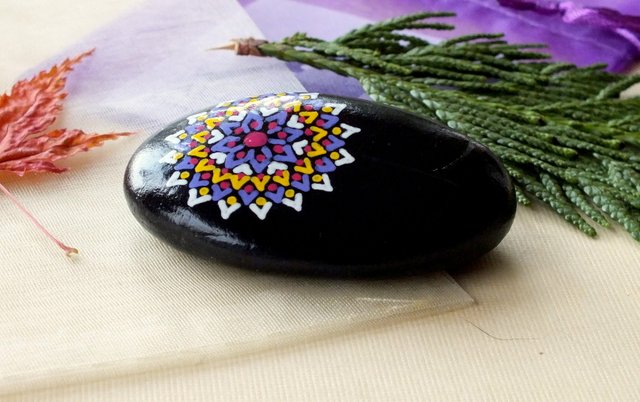 Not all the stones are large and "intense;" some are quite small and make nice pocket stones!
I've been encouraged to apply by various Steemians in the past, but have hesitated because my art isn't exactly Homesteading, but it is all handmade and locally and naturally sourced... and my wife and I are largely engaged in what you might call urban homesteading.
Above all, I really like the idea of seeing more commerce here in the Steem community. I think we need to have projects like this to appeal more to ordinary people who might otherwise look at things like "cryptocurrency" and "blockchain" and think "this is WAY too technical for me!"
For me, it is also a bit of a pet peeve that we call Steem a currency, yet actually using the token as a medium of exchange seems to be very far from most people's minds... everyone seems super busy just thinking of this as either a type of exotic investment or a place to build dApps.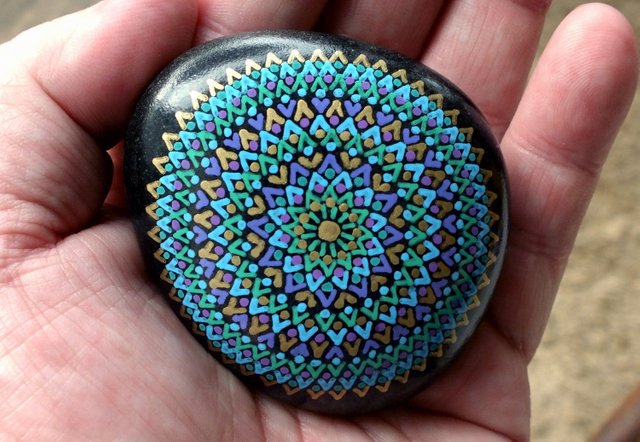 A stone with a patterns like this represents many hours of work!
Actually conducting trade brings things a little more down to earth. And a thriving marketplace would make it a lot easier to answer questions like "What do you DO with this 'Steem' you keep talking about?"
It would also be a great tool to promote the whole Steem Ecosystem... by being able to share a practical application with the world... a world that often seems to think we are just sitting over here "playing with nerd money."
On a more personal level, accepting payment for handmade goods in Steem would also be a great way to build stake in my account here, something I can't readily afford to do with fiat money. But if someone pays me 50 Steem for something, it would be so much easier to just power it up!
So anyway, the application has been submitted... and now I just wait and see whether Alchemy Stones are considered suitable to be part of the Co-op!
Thanks for reading!
(And wish me luck!)

Thank You For Supporting!
Because I am trying to make some semblance of income — a living, even — I now add this footer to all my posts, in the hope that someone, somewhere, might decide to take a further look at my work, and perhaps consider supporting independent art.
Thank you, in advance, for your consideration and support!
My Alchemy Stones Patreon appeal
Alchemy Stones web site and blog
Thank you for supporting independent art!
2020.02.07 AS-TXT-030