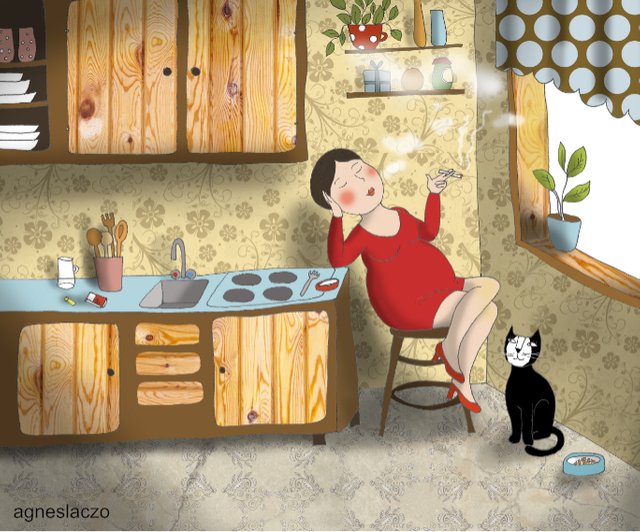 Hey guys, how is your Sunday going ?
Here is one of my favorite illustration for you to make you smile !
This illustration is called : After a date.
I think this lady just got back home from a date with a man,
and finally she can smoke her cigarettes and start daydreaming
about her new love. I think something like this is what's happening.
Her cat is waiting for his food as always. Since he can eat all day long. :-)
Thank You for checking it out and for your support !