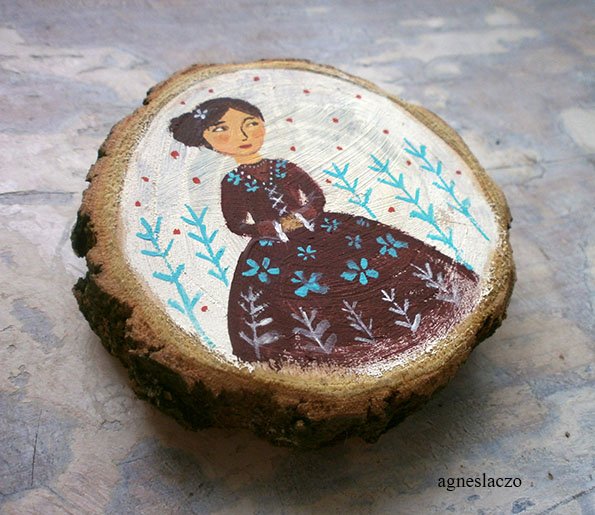 Hey guys, good morning !
Here is one of my painting on rustic wood, which i made
in the past. I made a few of them only, because on one of the wood
i noticed some mildew growing. :-(
I figured the texture of the wood on the outside can be a good place
for some unnoticed nasty stuff, so it is not worth playing with it.
I would not like some customer complaining about it if with time
something start moving on it .. :-(
Anyhow.. this piece was actually given away to some people who
wanted some future business with us, which did not happen,
because they were not serious to begin with.
But it's ok, we like to be generous in general , so... no problem.
Thank You for reading,
and i appreciate if you upvote my post !