Gif Animation process of samurai girl (N1_2020)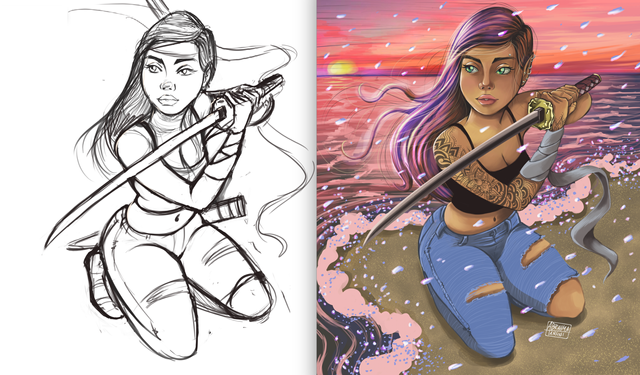 Good night everybody!
Finally the weekend is coming, hope all of you be recover energy. For me this week have been really heavy with alot of work and doing a lot of things.
Here I would like to show the process of my last artwork and explain a little bit my steps of work.
I started drawing a portrait of a girl looking a sunset. I loved the color of background and how it is turned out. I made two version: a reddish background and another one in blue. Here the process to make it.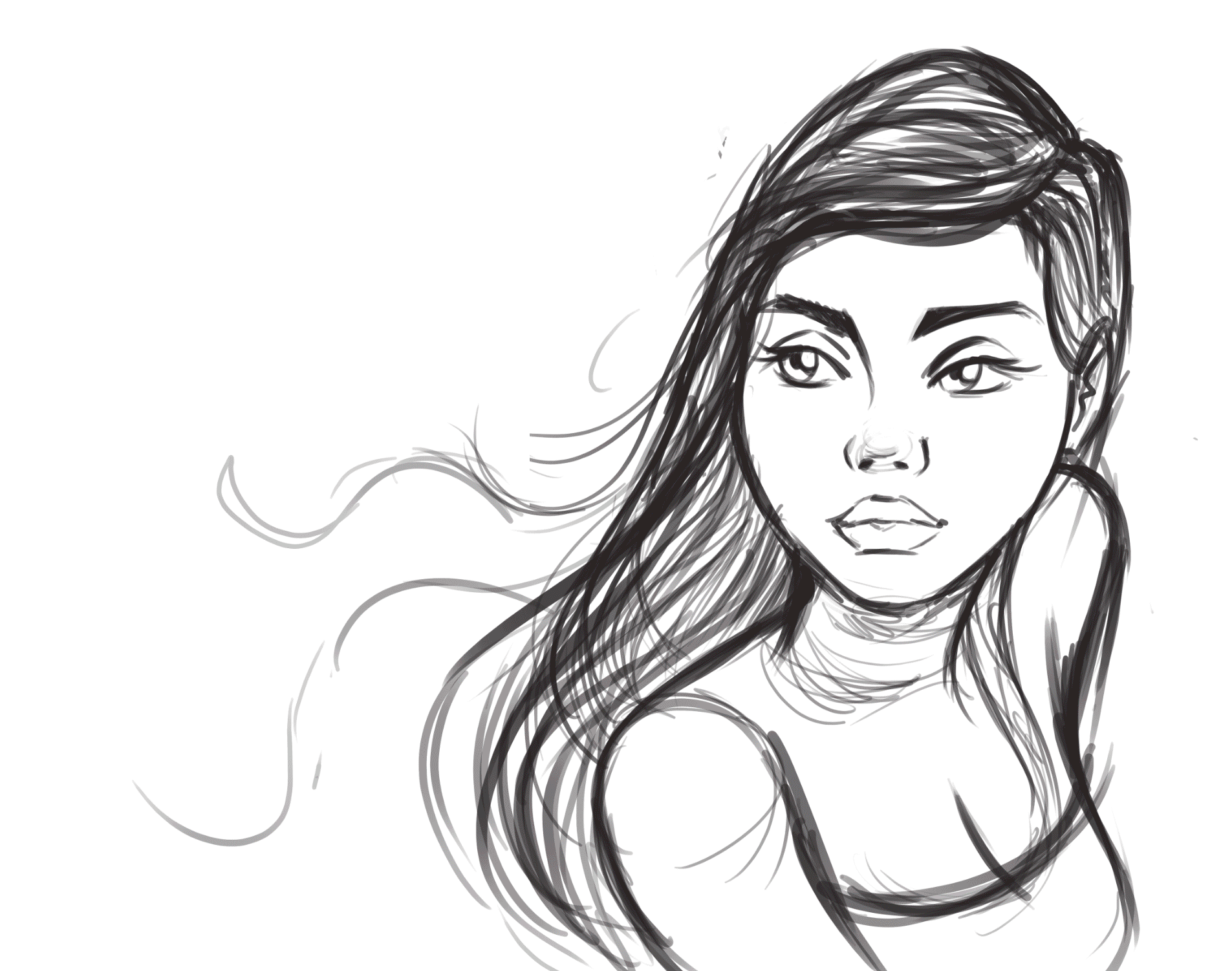 But, I wished to make the whole character and I decided to go back to the sketch and create body's character. At this point I changed the concept of artwork. I chose to create a modern samurai, a girl in action pose holding a katana. There at animation gif you can check the steps to arrive to final art. Was not easy to make the color rendering but at the end Is turned a cool illustration.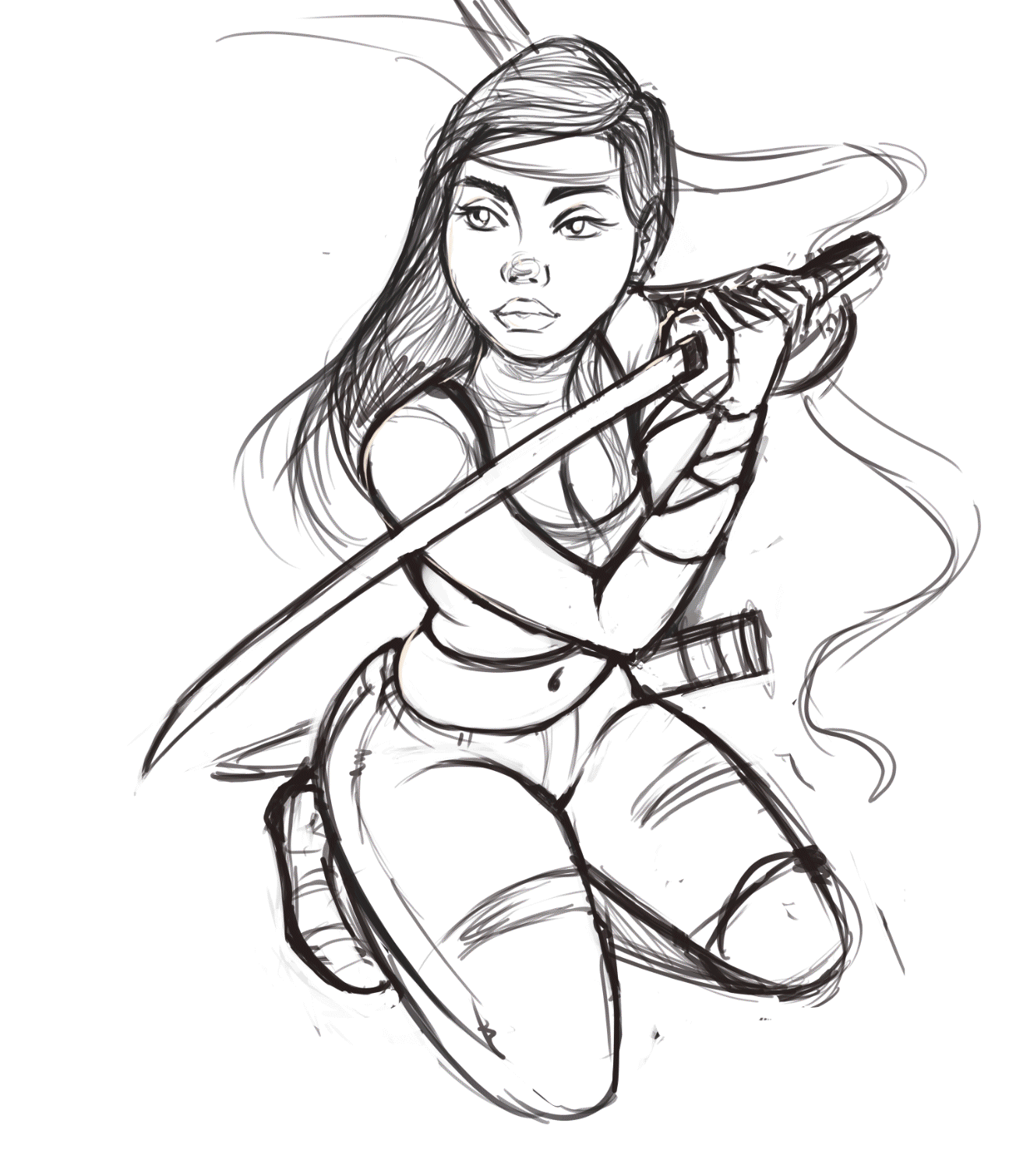 Hope all of you liked my work.
I wish a great weekend to everybody. See you next post!
PD: Illustration done in Adobe Photoshop and using a wacom bamboo.