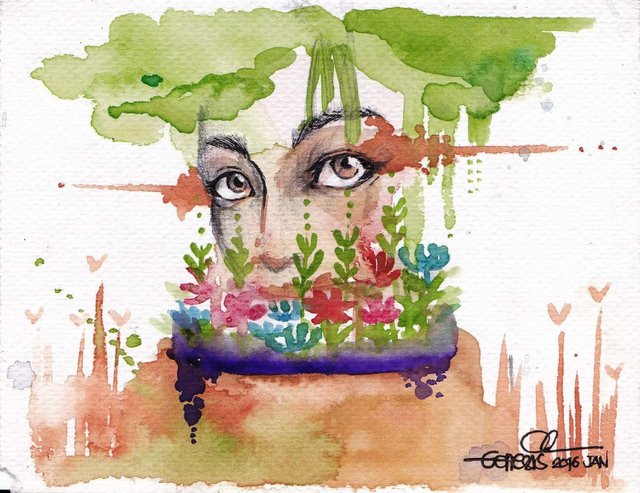 I was browsing photos on my phone when I see some of my old scanned artworks. Here is one of the postcard designs I made way back 2016 of January using watercolor on a 200gsm watercolor paper.

Seeing this makes me miss watercolor painting more.
I have been on this medium's hiatus eversince I worked with large canvasses and acrylic and oil paint. Doing this kind of artwork is therapeutic and mind conditioning.
Here are the small details of the painting: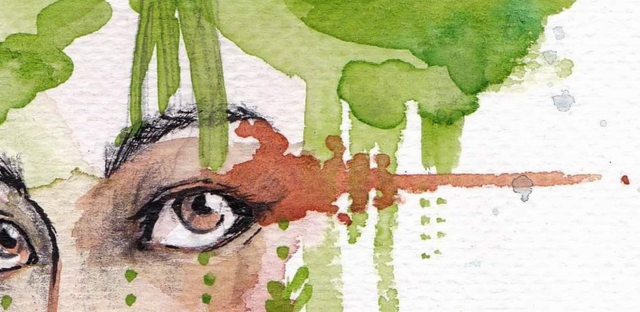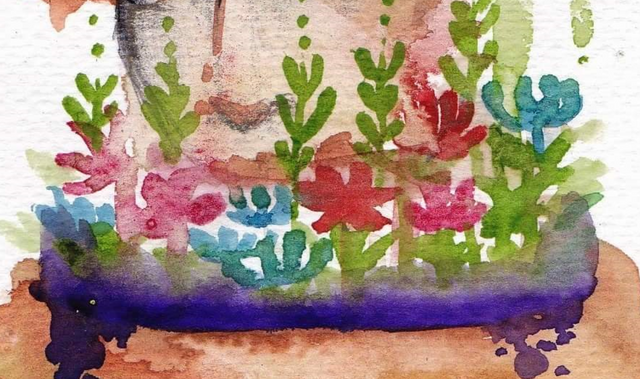 I still do not have it's title, so if you can suggest some, you can just comment it on this post :)
---
---
I hope you all like it! Thank you for dropping by, have a nice day
---
---


Toggle night mode to see the stars