ArtVenture Contest: A boat lost in the vastness of the sea...
Hi steemit !
Here is my participation for the art venture competition. The theme was a seascape. I've choose for this one to use pastel. This is the first time for me to draw landscapes with pastel (i used to do landscapes with oil painting only), and i really enjoyed it. :)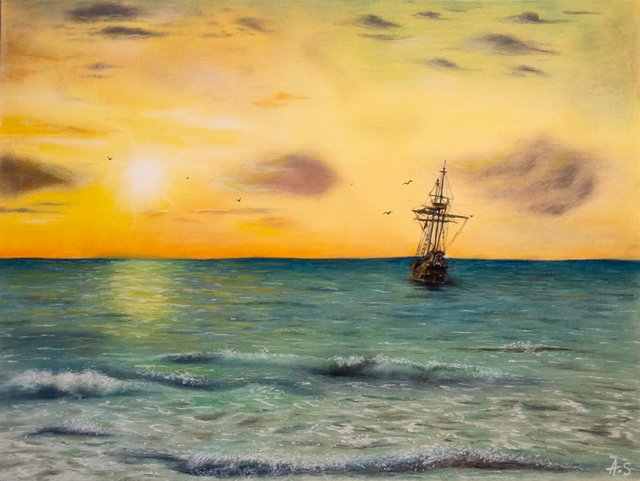 When I was thinking about what I wanted to draw, I looked for some images on the internet. Two of them caught my attention:
https://pixabay.com/fr/photos/paysage-marin-mer-ondes-ciel-2898133/
https://pixabay.com/fr/photos/coucher-de-soleil-bateau-%C3%A0-voile-675847/
I liked the volume of the waves of the first, but I'd prefer the colors of the second, and especially the boat.
So, I recreated a work inspired by both, choosing to reduce the size of the boat, so that it gives the impression of being lost in the vastness of the sea. It also allowed to leave some space for the waves in the foreground.
Now, let's look at the process step by step. :)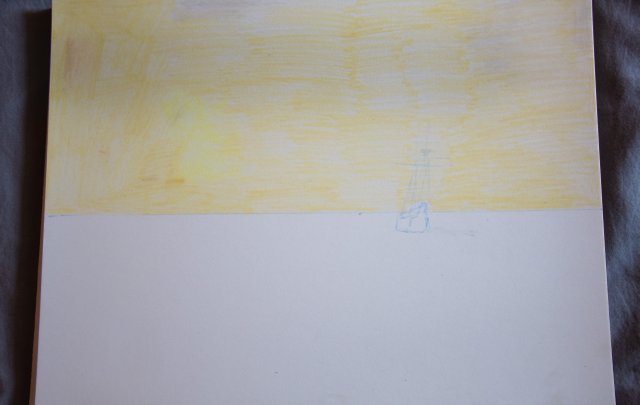 I started by filling the whole sky with a first basic color. This is a very important step when making a pastel; the first layer will serve all the others above to slide well on the drawing, to have a soft finish and not the rough finish of the paper.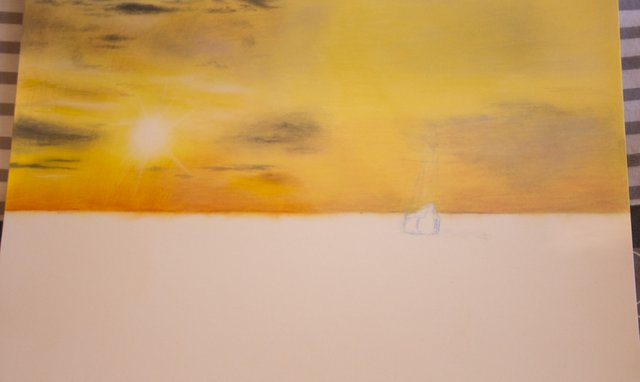 Let's complete the sky ;)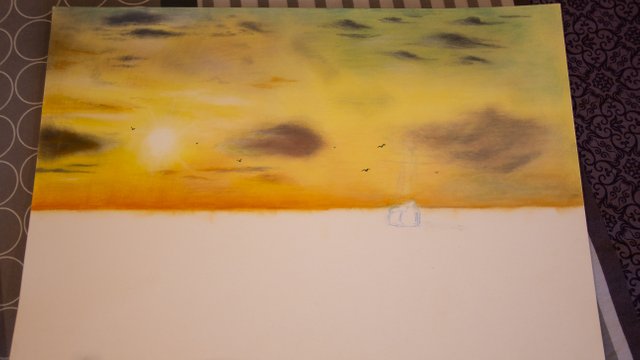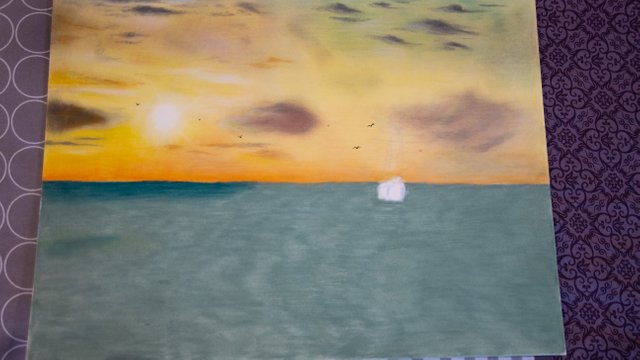 Same process for the sea. I fill it with a first layer of blue.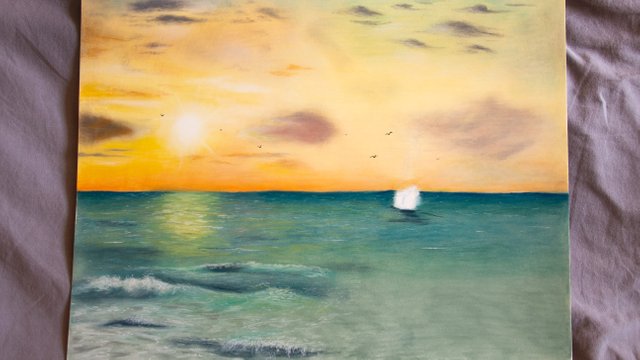 I add the waves, the reflects and the boat :)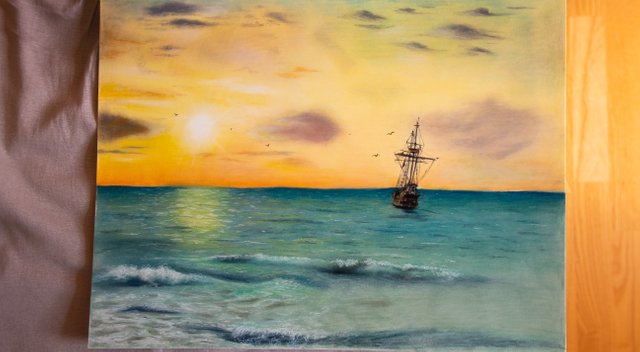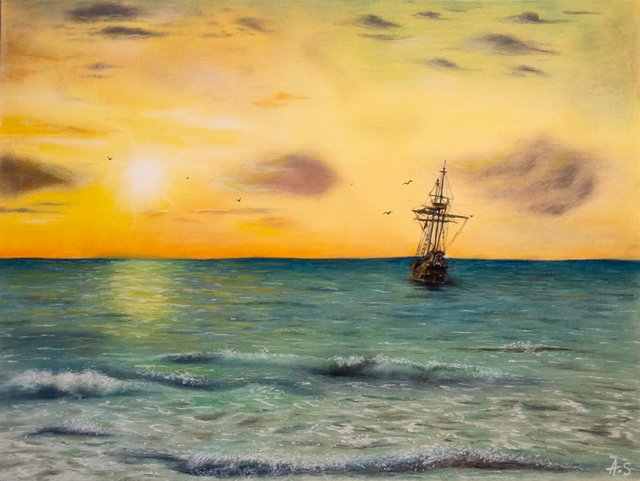 Some details and adjustments, and it's finished! :)
I hope you will like it.
I'll be back soon with new creations, so be there!
Feel free to subscribe and comment, I would really appreciate it.
Have a good day ! :)