Art of the Day | Art Series: # 8 | 19/03/2019 | "Illustrated Dreams / Snakes" | @oscurocactus
Hello, this time I'm coming with a new post and it's about a new proposal that I've put in this year, which is to make drawings more often throughout the year, since I had stopped doing it for a lot of the 2018 and that this new year I want to take again, it will be like a kind of "Diary / Sketchbook" about all the drawings that I am making throughout the year and I would like to share it here in this wonderful platform.
---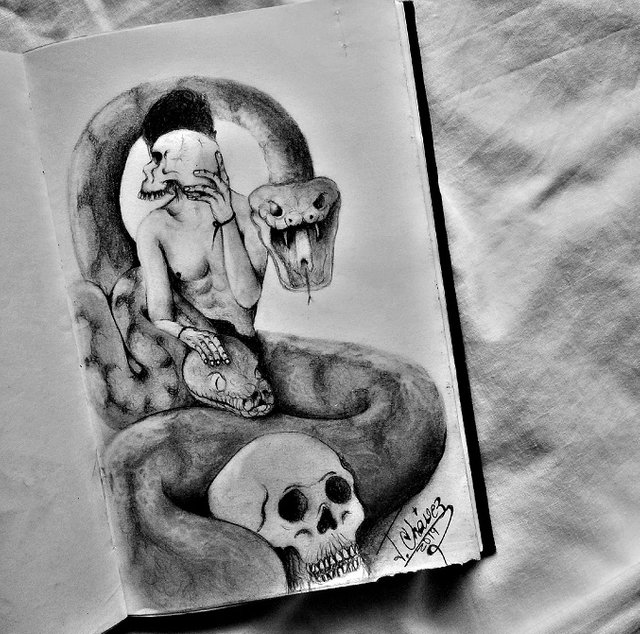 ---
Original of @oscurocactus, date 17/03/2019



🌵LET'S TALK ABOUT THE PROCESS🌵


"I had been dreaming a lot lately with snakes, so I wanted to represent those dreams in a drawing."
According to my mother, when you dream of being snakes, it refers to "enemies", which you have near or recently talked about, but I do not know, I think I have too many enemies, since I dream from a very young age and very often with snakes.
Take as a reference a photo of me on my cell phone and reconvert it, well, make the design with it, until I have the sketch of what I wanted to represent.
At first I had made the sketch of myself as it appeared in the photo, but I decided to change the cellular for a skull, I think it would be more representable the drawing with a skull than with a cell phone.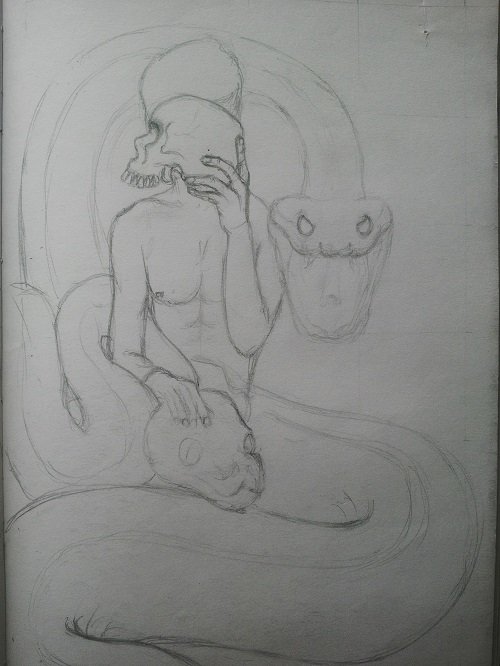 I like to do this type of work, which have something out of the normal and many of my favorite cartoonists and illustrators do work of this magnitude, I think that's why I follow their work.
Speaking of work, I should focus on doing more of these works, I believe that my style in drawing can be born doing work of this type, first I like to perform them and second, I am a person who is not governed by the normal, that is, I like change things, make them out of the ordinary, of course giving my own style.
I was playing with the shadows, to give my style, every time I looked at the drawing I liked more and more the completion of it, but I must say that it was not very pleasant every time I remembered the bad dreams with snakes.
It was so real the last dream I had, that I felt the bite of the snakes, because it was not one, if not two that bit me, it was horrible .
I think that from now on I will make drawings, everything that I dream, whether it's a good dream or not, I liked the way you represent dreams in drawings, it also helps you shape your art in a more artistic way.
⬜◾▫Illustrated Dreams▪◽⬛
🐍Snakes🐍
---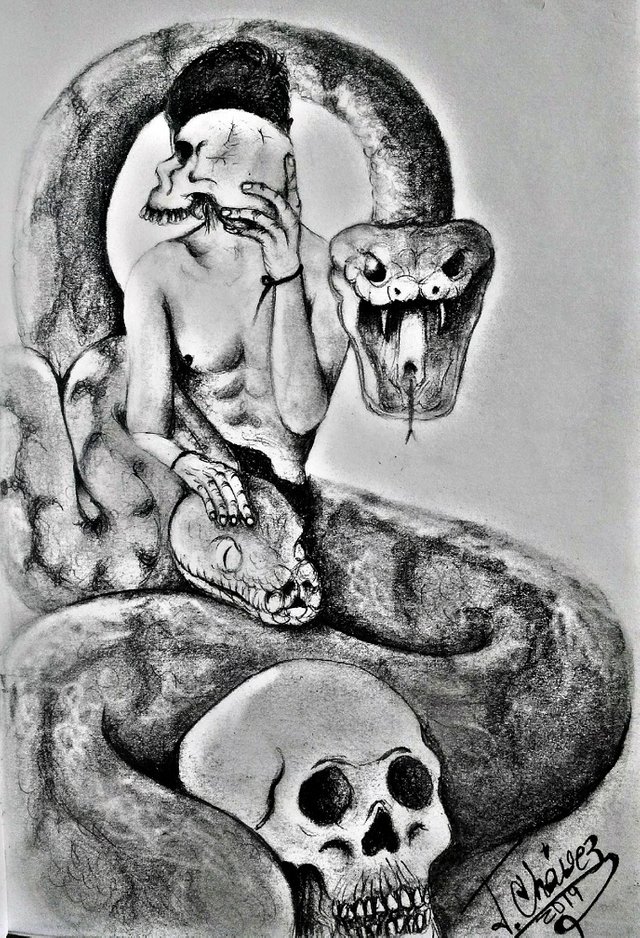 ---
Original of @oscurocactus | 17/03/2019

🌵REFERENCE🌵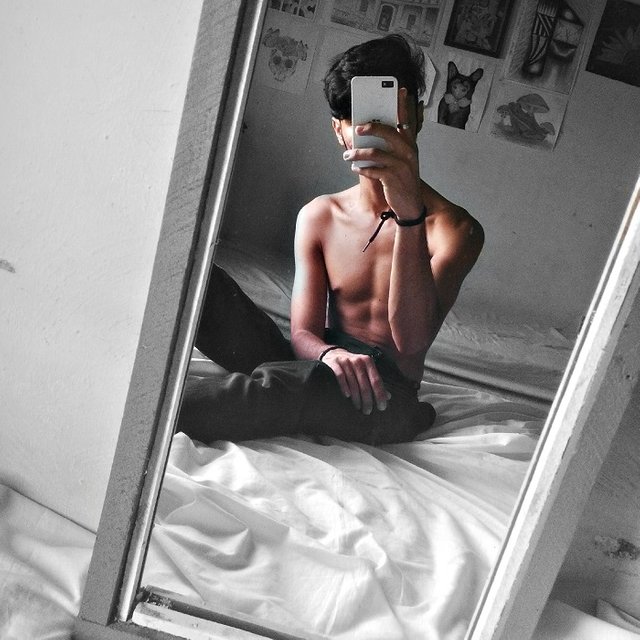 Original Photography

Thank you for entering the post, remember to continue my work throughout the year.
Art of the Day # 7
---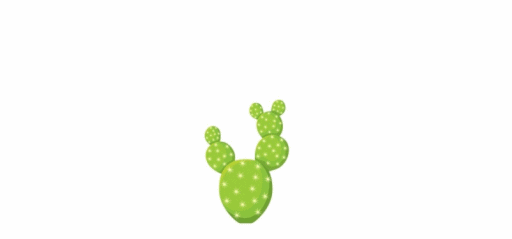 ---