ARTVENTURE CONTEST: HARIMA KENJI. (FANART) + ELABORATION PROCESS
¡Hello stemians! ¿How are you on this day? We receive a cordial invitation to read this publication. Today I am pleased to present my participation in the @art-venture contest, sponsored by @stef1. With this interesting theme suggested by @xpilar, and brings very pleasant memories and full of laughter.
HARIMA KENJI. (FANART).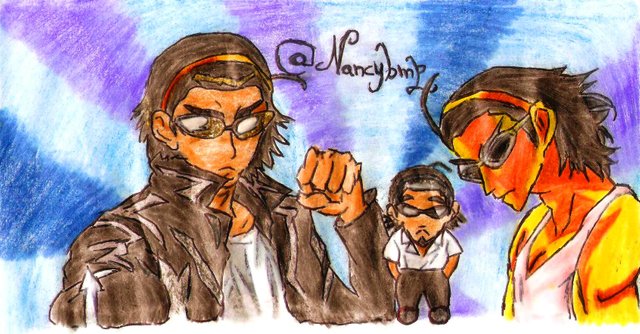 Illustration done by @nancybmp

In this second opportunity I wanted to recreate the animated character HARIMA KENJI of SCHOOL RUMBLE. A boy who has repeated several courses in his college stage, therefore is older than the rest of the students. He is the typical rebel boy, so he gets into a lot of trouble, most of them are fun and full of uncertainty. Everything revolves around an unrequited crush. In love from the head to the feet of TENMA-CHAN, but she only thinks of another boy. Both submerged in a cycle of broken hearts. ¡Hoping that everything changes in love!.

Among the materials used, we have:
- Graphite pencils.
- Crayon crayons.
- Machine sheet.
- Pen.
- Pencil sharpener.
- Draft.
- I want to have fun.
- Express through colors.

ENJOY WITH ME THE DEVELOPMENT OF EACH STEP. PRIMARY TO ACHIEVE SO CREATIVE ARTISTIC WORK ¡LET'S GO, DON'T HAVE A PENALTY! ;)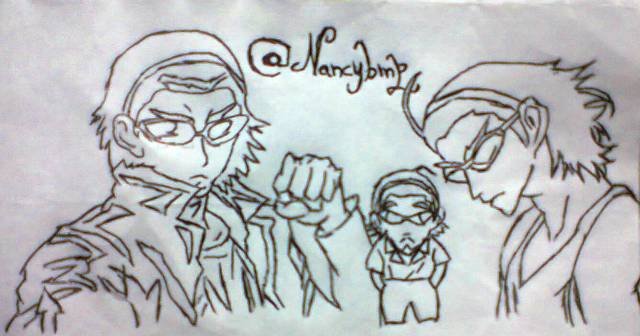 Illustration done by @nancybmp

IN STAGE 1;First of all, Create the sketch that represents HARIMA KENJI is one of the leading cartoon characters in SCHOOL RUMBLE. A boy with a bad boy's armor, but with a tender heart.
Reflect with thin lines the most representative poses of HARIMA KENJI and his clothes.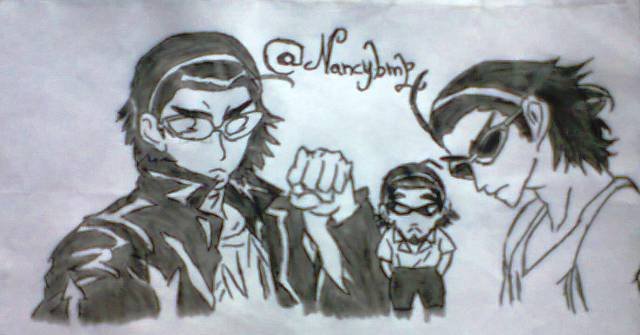 Illustration done by @nancybmp

STAGE 2; In this step I concentrated on incorporating color to the hair and part of the protagonist's clothes and its shadow with black.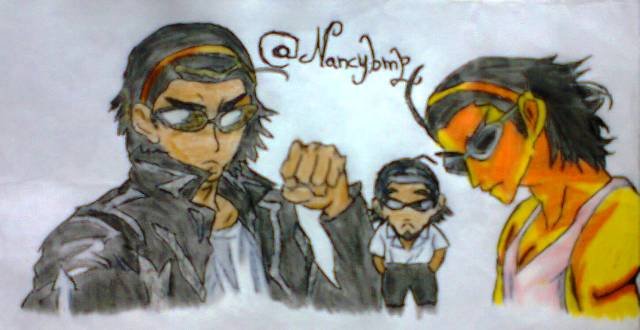 Illustration done by @nancybmp

STAGE 3; I gave texture and darkness jacket with the color gray and flannel with pink and white. Contour the lenses with gray and black and yellow.
The hair and skin garter of one of the poses is colored orange and yellow. On the other hand, color it with brown and yellow.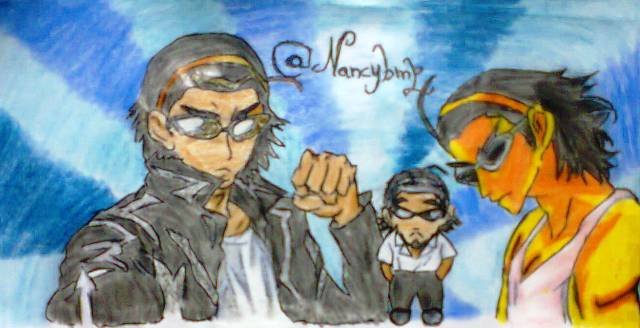 Illustration done by @nancybmp

STAGE 4;
Later I started with a very colorful background, with different shades of blue and purple.
Finally I finish the drawing. ¡It was an experience and very nice to color it!
PHOTOGRAPHY WITH THE DRAWING COMPLETED.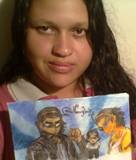 ¡Thank you very much for the support of these communities to the variety of artists on this platform!
Copyright @nancybmp - All rights reserved
MY PURPOSE IS TO ENJOY MY POST!
THANKS FOR YOUR SUPPORT!
DO NOT FORGET TO FOLLOW ME AND VOTE ME!
A HUG! @nancybmp