Hello friends! how are you? Happy start =)
I am pleased to share with you my last drawing, the portrait of one of my favorite characters from the Marvel universe: Loki. A villain not so villain haha ...
I confess that I came out very feminine or at least I see it, but it does not matter because at least my friends and especially women, loved it and that gives me a lot of happiness and satisfaction for the result I achieved <3
This drawing is done in 11 hours on a very rainy and dark day that caused me to take my colors and start to illustrate. With this drawing use for the first time colored chalk in which I used to paint your skin =)
I hope you like my drawing;)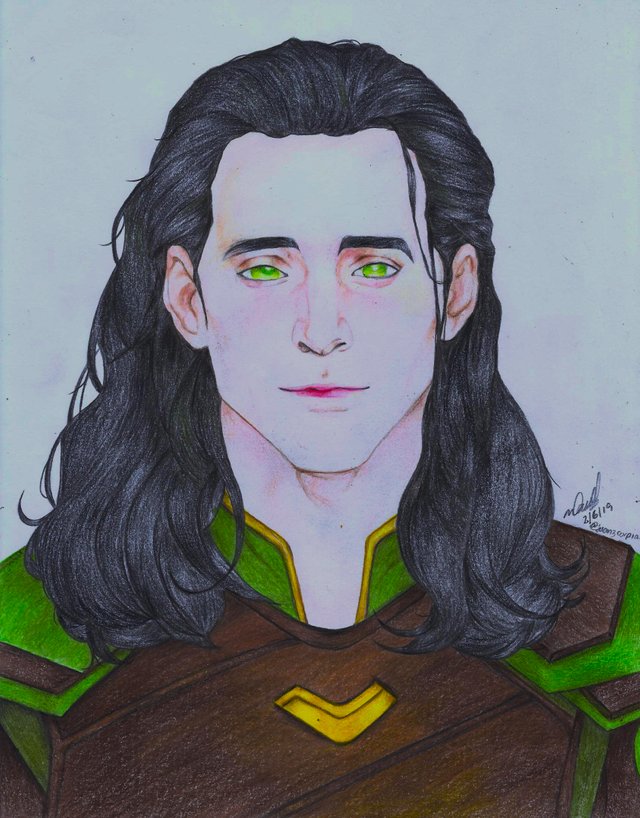 Drawing process: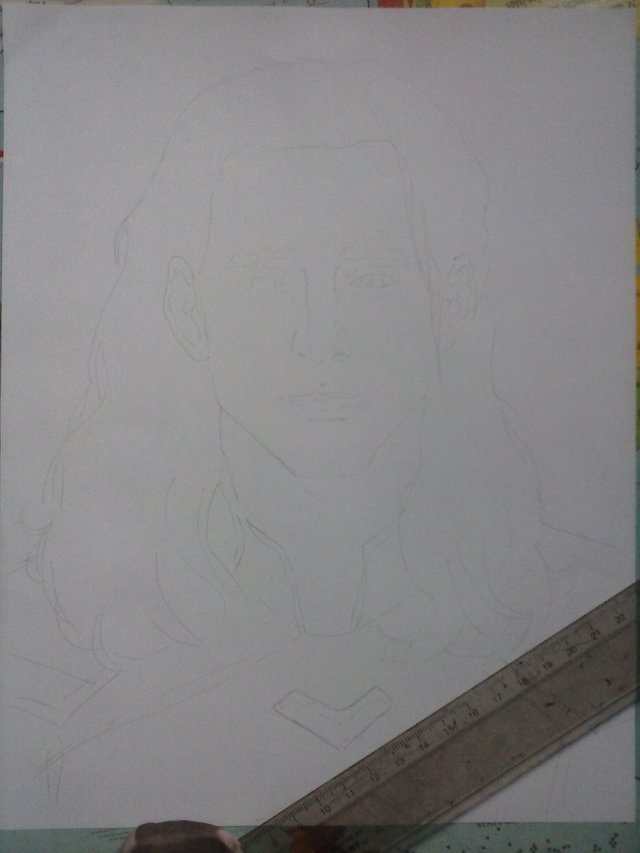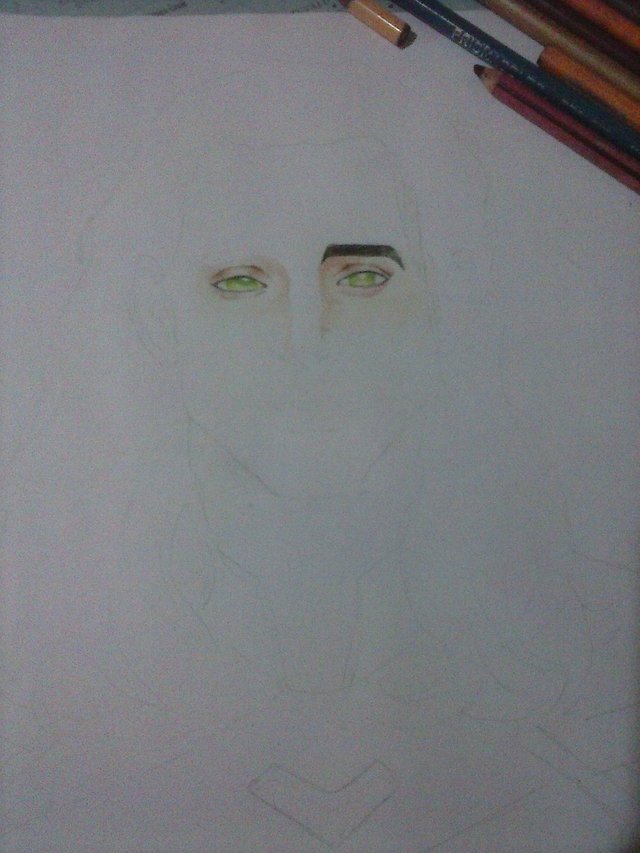 As you can see in the following image, my light-colored pencil was very worn and I had to resort to using chalk for the first time ...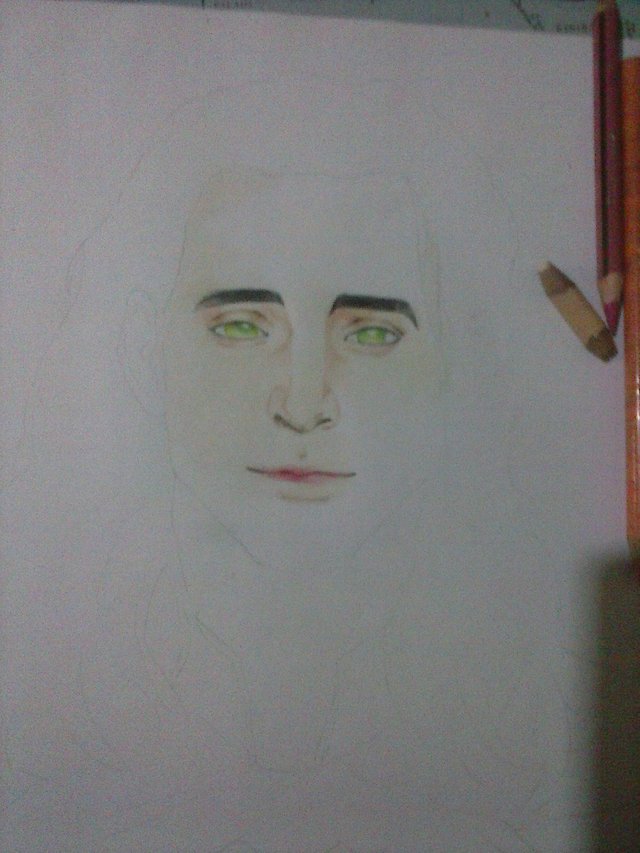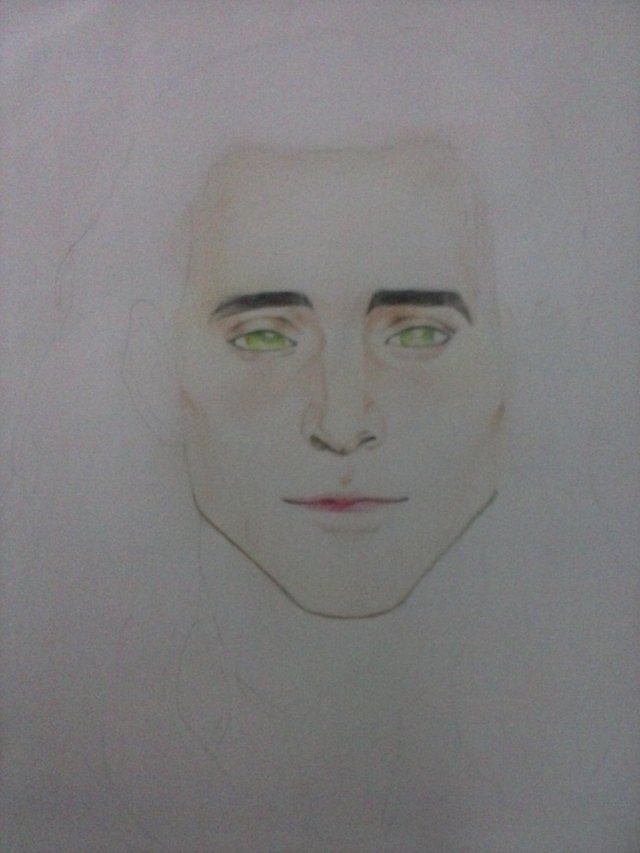 Here's the chalk that I used to color Loki's face, of course he used light pink and light brown tones for his cheeks and the shading of his eyes, neck and ears ...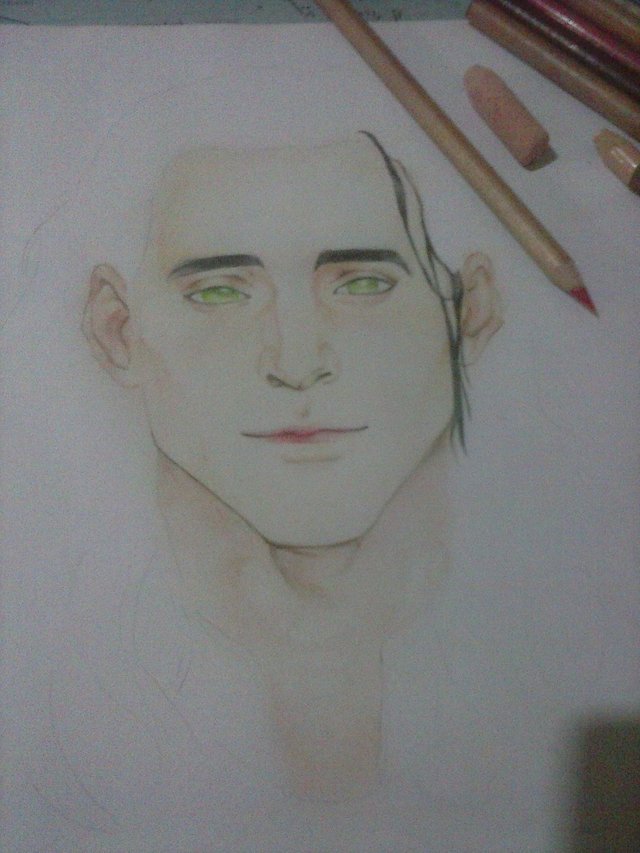 The hair took me more time to paint ...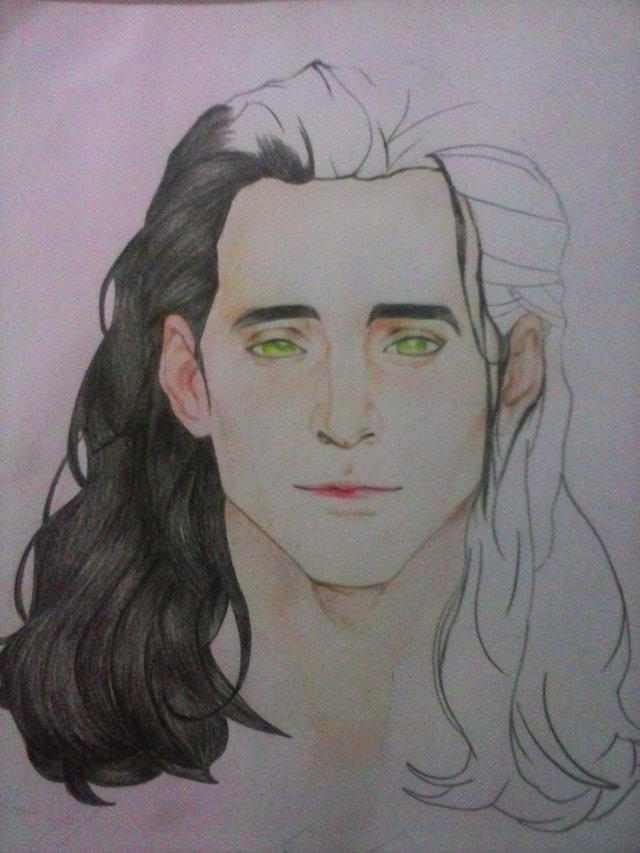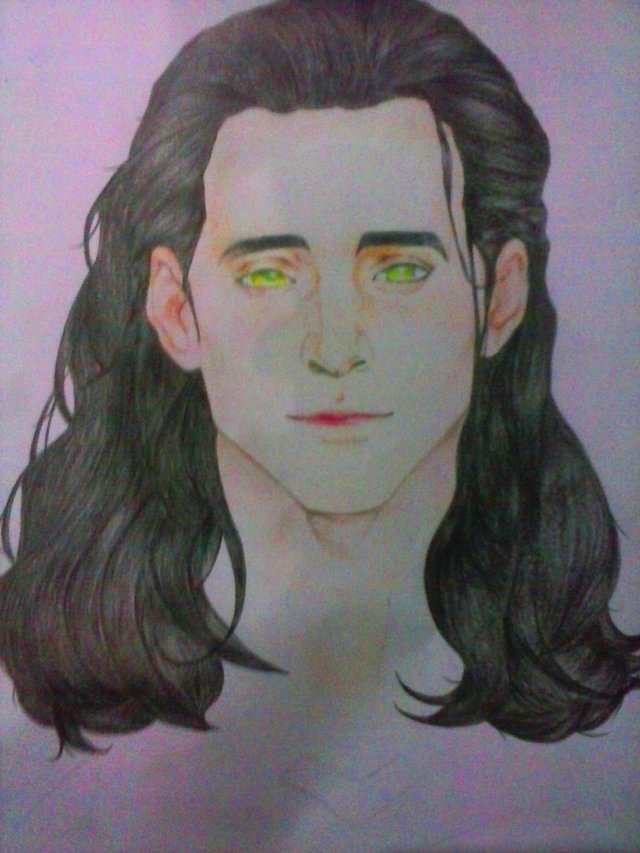 To try to give a golden color to the symbol on his chest, I painted first with a light yellow color, and then I used the mustard color on it to try to achieve the golden tone and later I used the brown color for the shading.
And in his suit I painted first with a light brown and then painted over with a dark brown color, then I added a mustard in the center to try to give it a light tone, but here I confess that I did not like it as it was = (