ArtVenture Contest: THE COLORFUL OF THE TROPICAL SEAS.
My beautiful people! A greeting sincerely. I invite you to surf with me through this platform. It is like immersing ourselves in the waters of imagination. What I want to surf at this moment! I come to show you this beauty of drawing, which reminds us that beauty and color go hand in hand below sea level. Reflecting an immense and worthy marine landscape to admire.
In tropical seas abound the most exotic fish and full of bright colors, of various sizes and shapes. Many of them use it as tactics to disguise themselves, to go unnoticed among coral reefs and escape from predators.
I wanted to capture on this occasion: the lionfish, butterfly fish, clownfish and the stingray or sea devil.
Cool! After many patience with my local Internet I bring you the final finish of this artist work:
THE COLORFUL OF THE TROPICAL SEAS.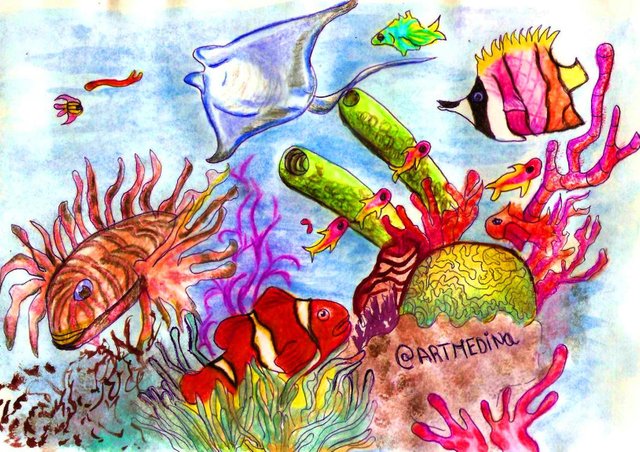 MADE BY @artmedina.
MATERIALS
DRAFT

PAPER


GRAPHITE PENCIL

COLORED PENCILS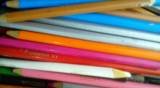 WATERCOLOR (Basic colors)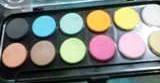 SAMPLE FROM STEP BY STEP
Use graphite pencil to draw the lines ..... Enjoy the process.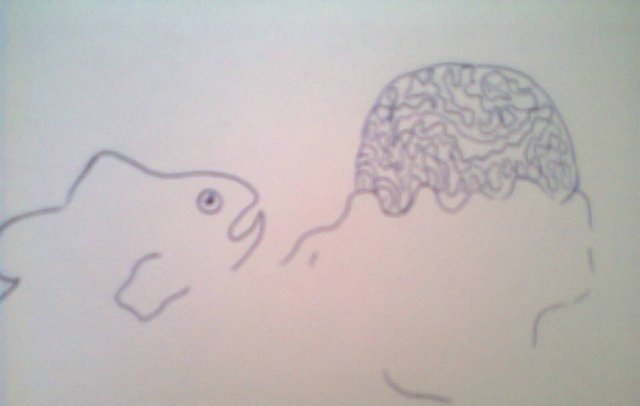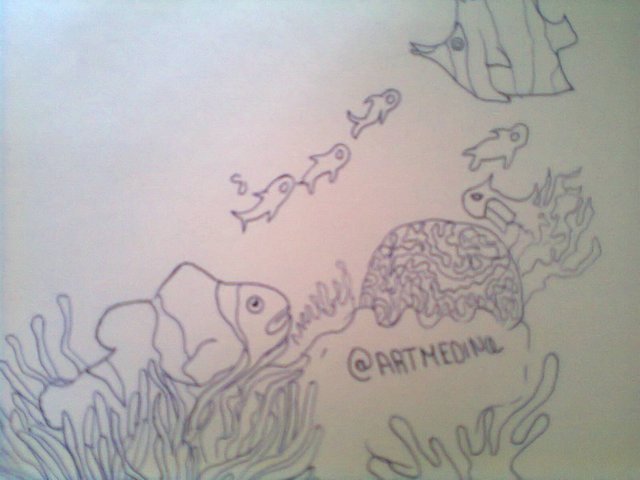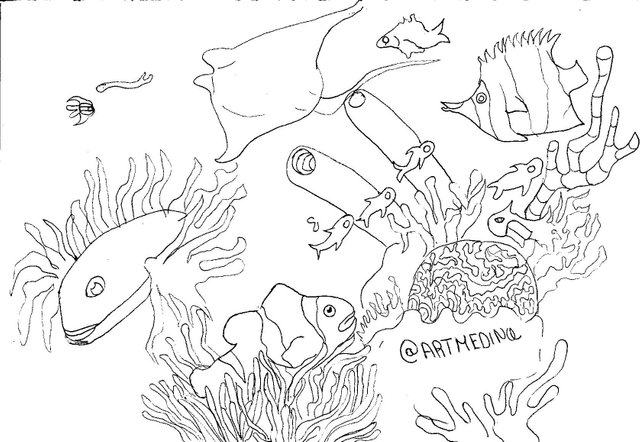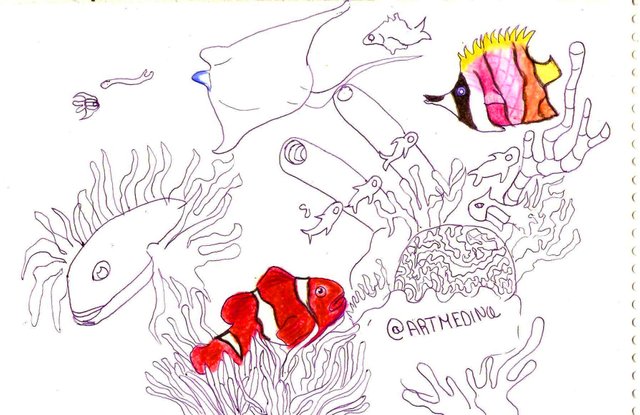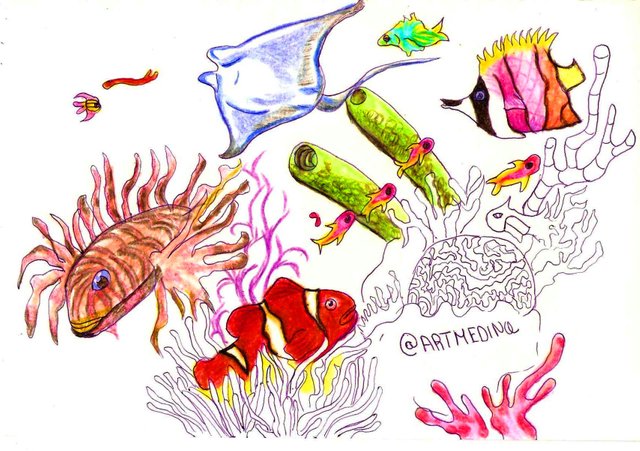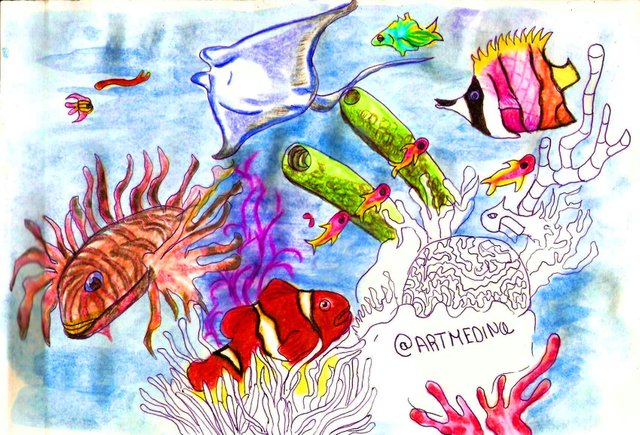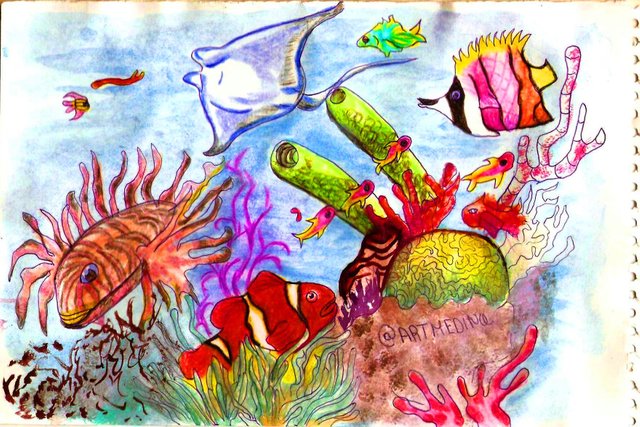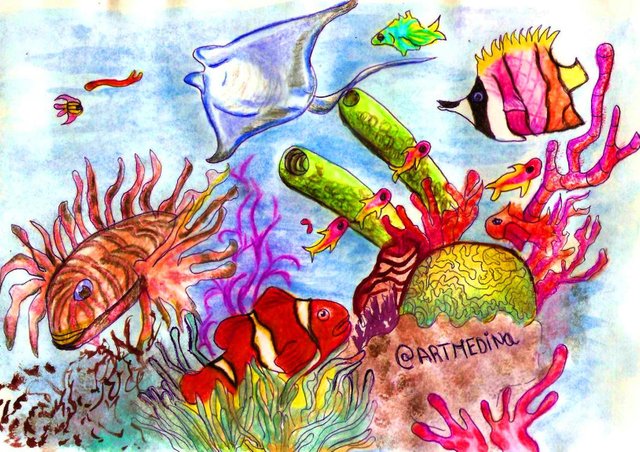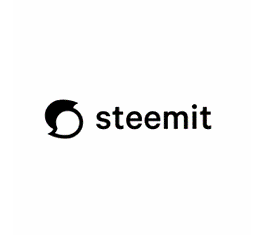 Hope you like!
To say goodbye; appreciate all those who live in this fantastic community of STEEMIT. Regards! continue in your important work.
UNTIL THE NEXT PUBLICATION....
Copyright @artmedina- All rights reserved