ARTVENTURE CONTEST: RANMA Y AKANE (ART FAN) PAINTED WATERCOLOR
Hello! Community of steemit, here I bring you my entry for the @artventure contest whose theme is "Cartoon character" to my favorite anime couple RANMA 1/2. This contest is about traditional art and I chose watercolors to meet the challenge. It was an experience, I remembered many moments when they passed this series on TV. I hope you like this painting as much as I do.
RANMA Y AKANE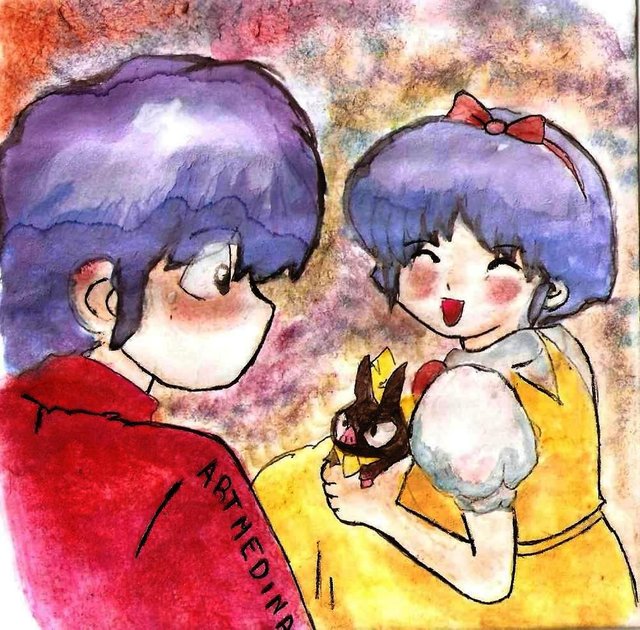 MATERIALS
PAPER

WATERCOLORS AND BRUSHES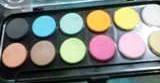 STEP BY STEP
STEP # 1: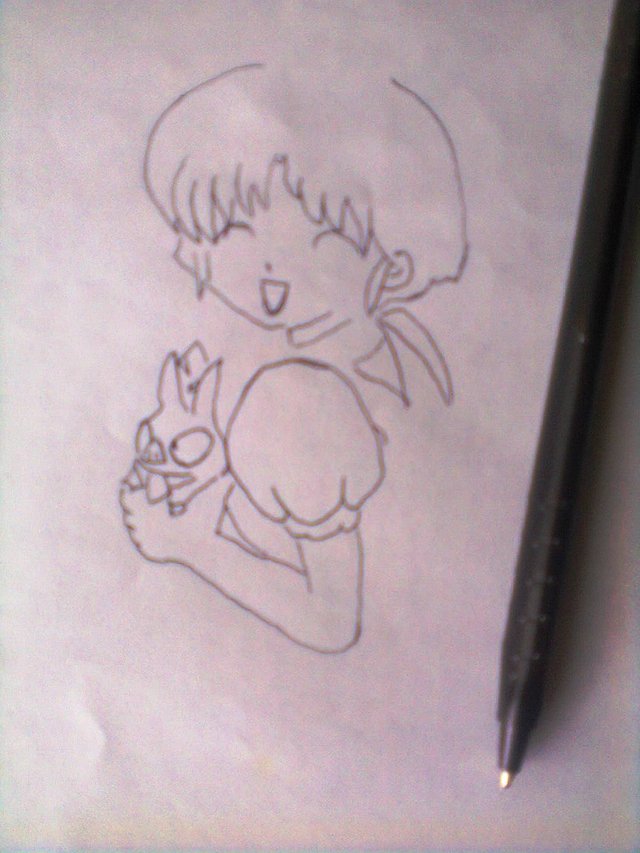 STEP # 2: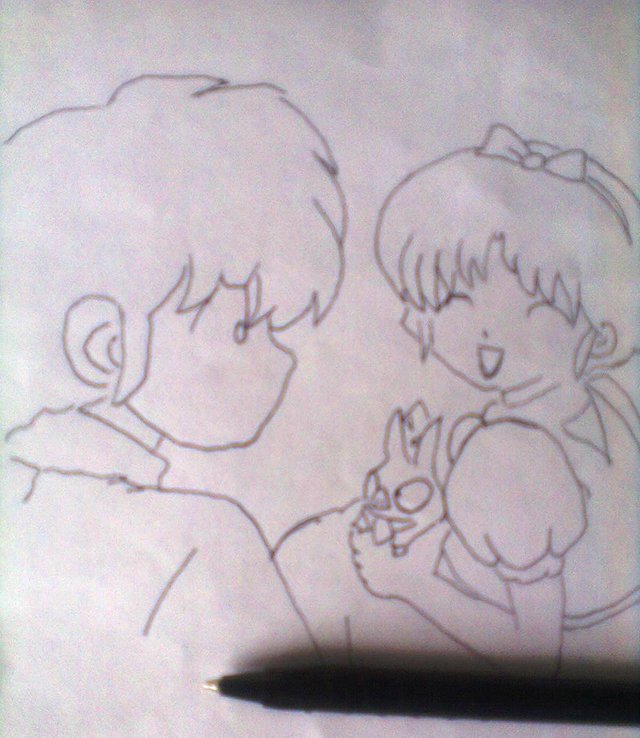 STEP # 3: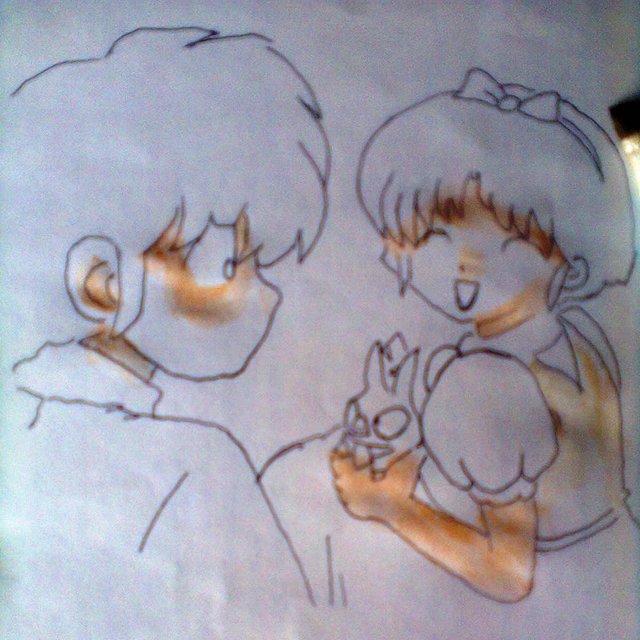 STEP # 4: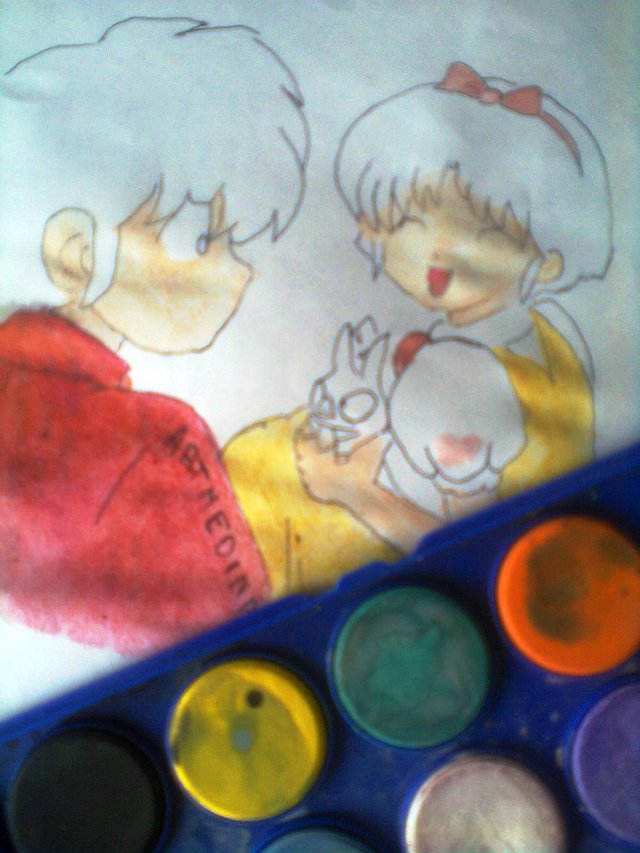 STEP # 5: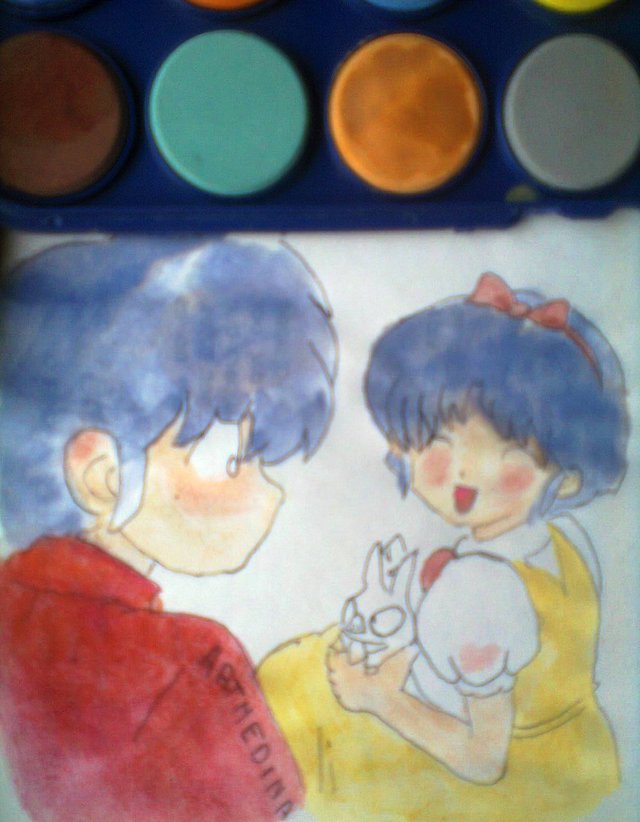 STEP # 6: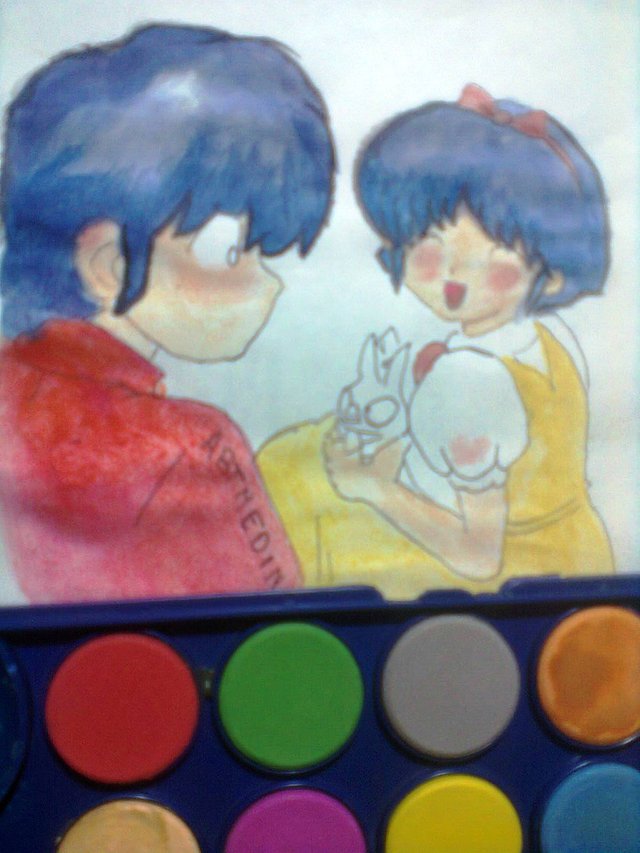 STEP # 7: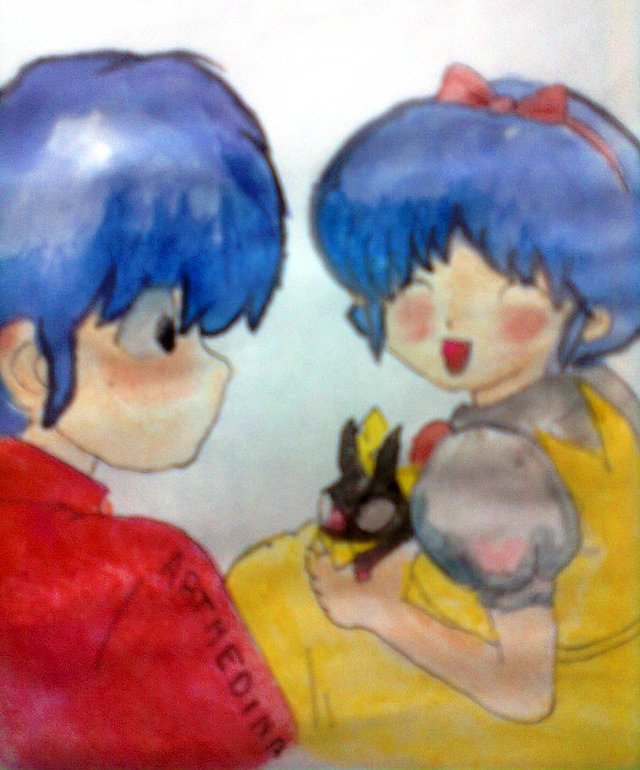 STEP # 8: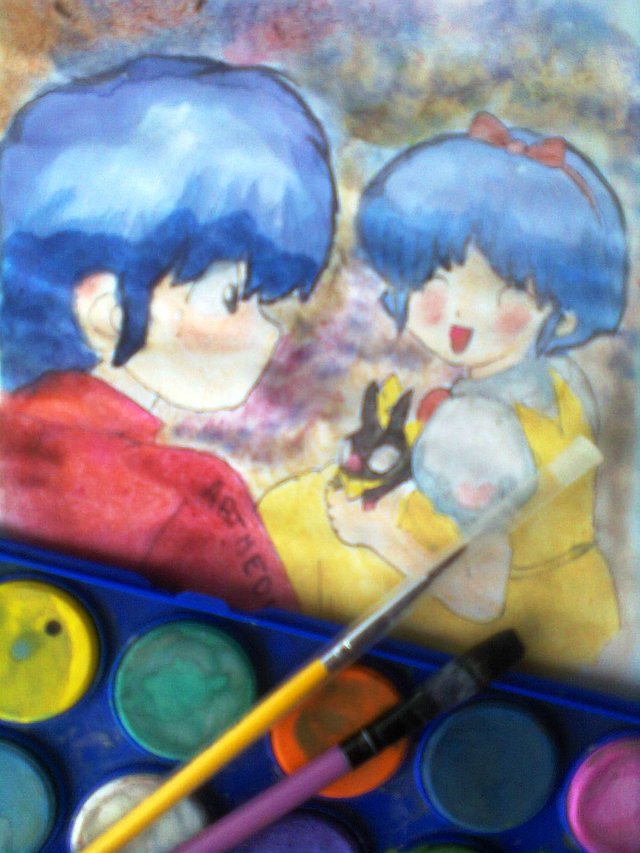 AGAIN AT A GLANCE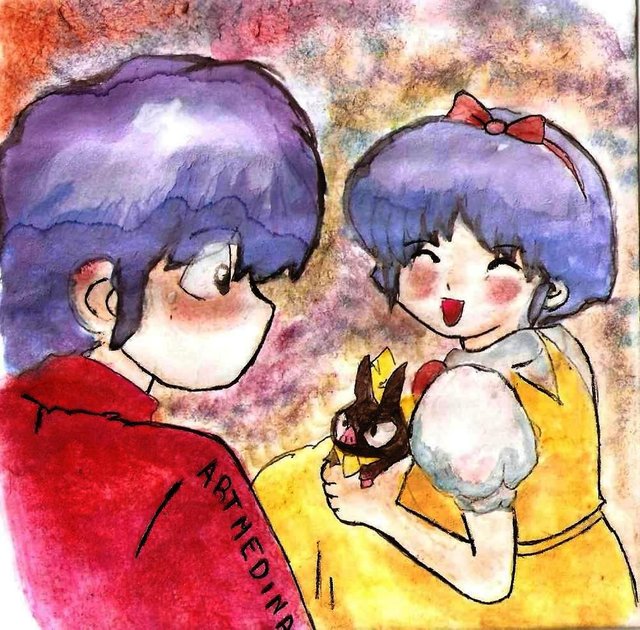 Made by @artmedina.
REFERENTIAL PHOTO
Ranma ½ is a manga series written and illustrated by Rumiko Takahashi mangaka. It was originally published in the Shūkan Shōnen Sunday magazine of the Shōgakukan publishing house from 1987 to March 1996, organizing in 38 volumes in tankōbon format.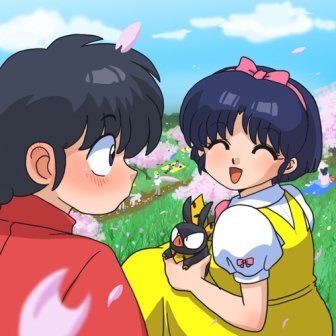 PHOTOGRAPHY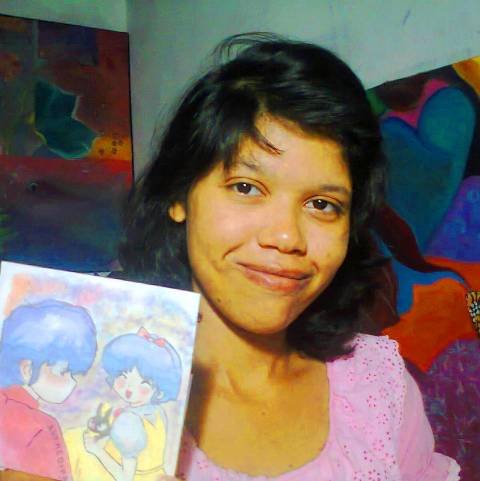 I want to tell you that this work was an open invitation, you can always resume what you like to do, what causes you interest, constantly restructure, return to our lives with a sincere smile, because the inventiveness for me is invaluable and is what differentiates Authenticity of each individual as an artist in their inspiring moments of intellectual freedom.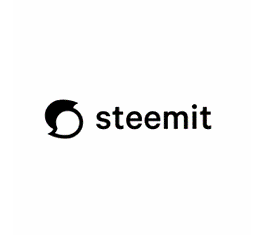 I hope you like it and I want to meet you too.
See you in the next post.

Copyright @artmedina- All rights reserved