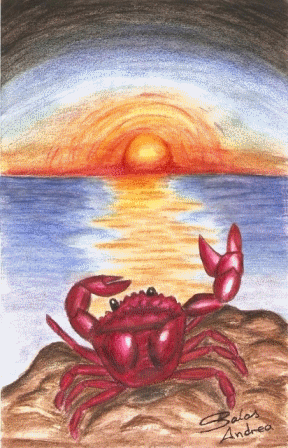 LOOK AT HOW HE HOLD OF THE HOT SUN


I am enjoying the marine trip.
I tink whit another piece of sea, a crab watching the sun from the rocks and trying to hold it with its tongs.
Marine life seems very striking to me and it is a pleasure for me to draw these little creatures that really live in all the blue immensity.
Is not it nice to see these little friends walking sideways?


This drawing is a mixture between watercolors and colored pencils. What I have done is use the watercolor as a background or the base for the details more can be done with the colored pencils.
On this occasion my materials were: a 3B pencil, eraser, pencil sharpener, watercolors and colored pencils.
What do you think, you want to see the process step by step with me?
Accompany me.
STEP 1
First lines.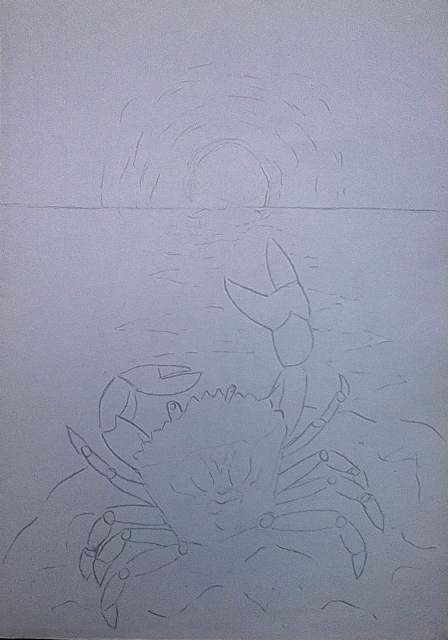 STEP 2
The first touch of color.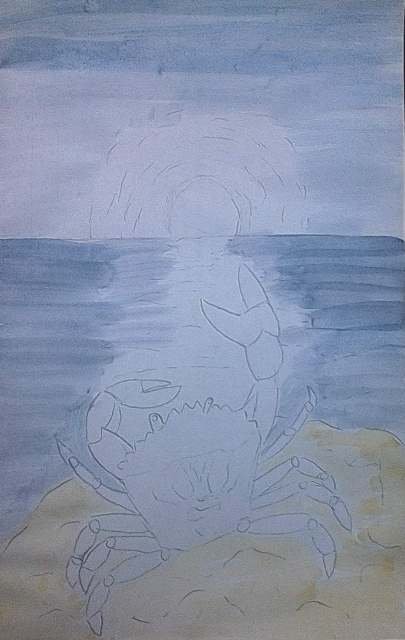 STEP 3
The sun and the crab take center stage here.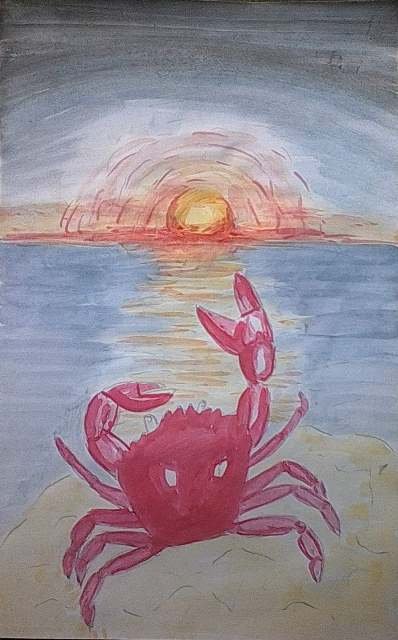 STEP 4
A little brown for the rocks where our friend poses.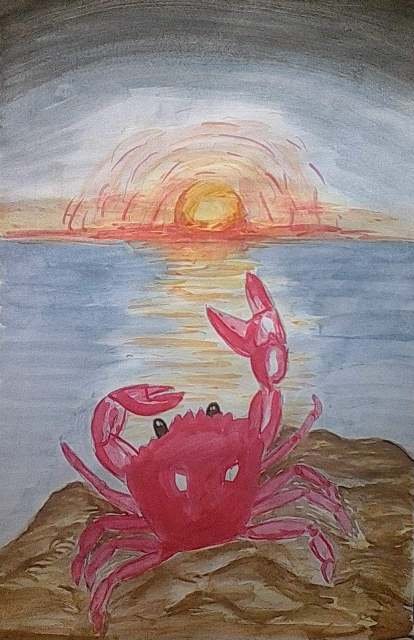 STEP 5
Here are the colored pencils to touch up the sky.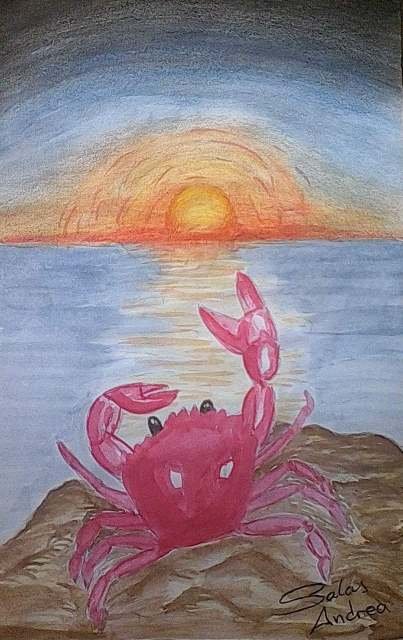 STEP 6
The waters take a more intense blue. And the rocks acquire shadows.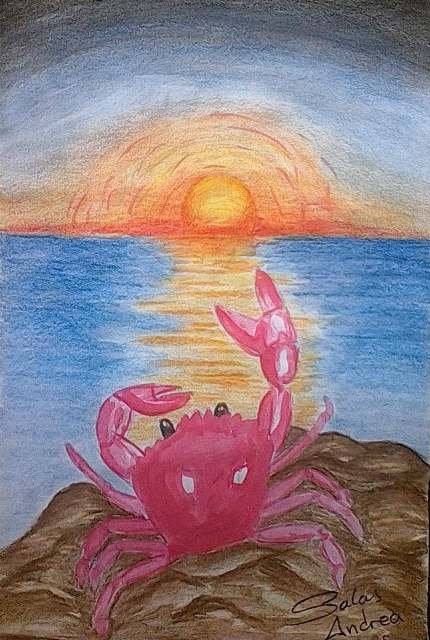 FINISHED PROJECT.
Finally the crab is ready.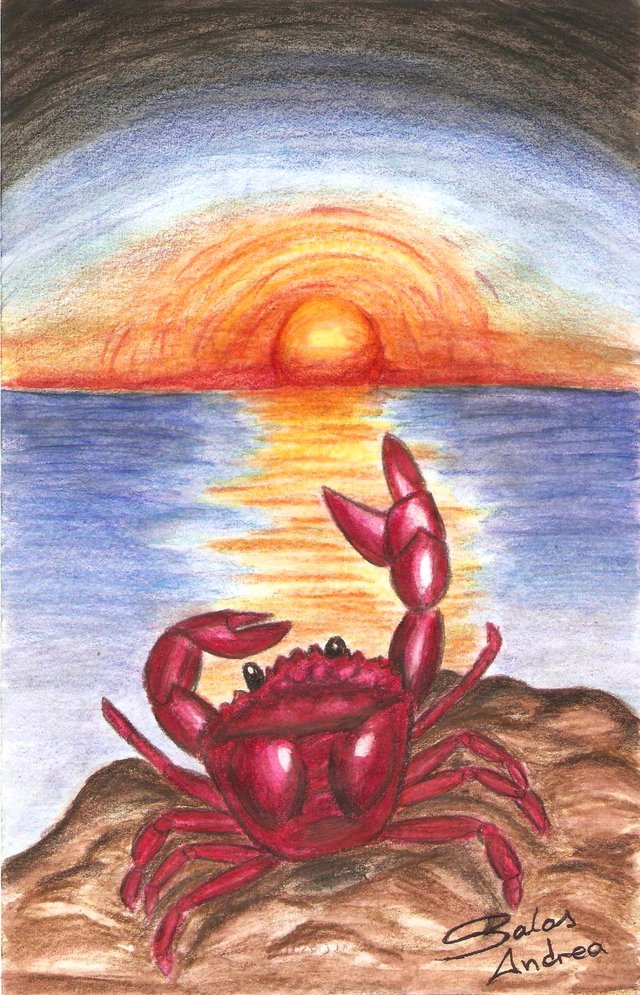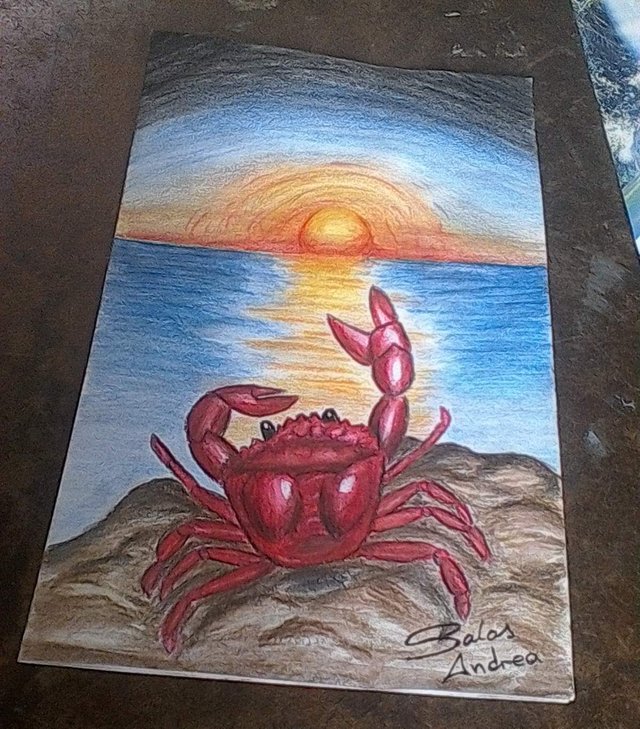 I want to greet the @c-squared, @curie and @helpie communities that are always there lending their support to steemit's friends.





Copyright @andreasalas - All rights reserved