ArtVenture Contest: Stars on the beach - Step by step + Gif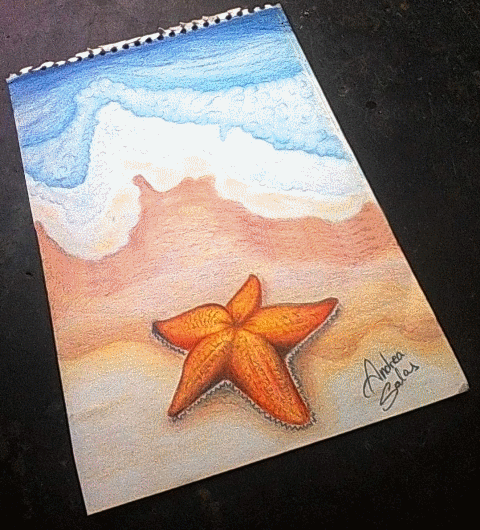 See how this star takes a sea bath? I give you this gif. Enjoy it.

A small piece of sea has as much charm as a complete landscape. In a square meter of sea there is so much life that we would be surprised.
Among the rocks, the barnacles or a group of starfish stranded in the sand, soaking up the tide.
Sit one day in the sand to observe the seaweed, the crabs or to see if any bird is bold enough to approach you. In only one square meter there is a world of life.



On this occasion my materials were: a 3B pencil, eraser, pencil sharpener and colored pencils.
What do you think, you want to see the process step by step with me?
Accompany me.
STEP 1
Defining lines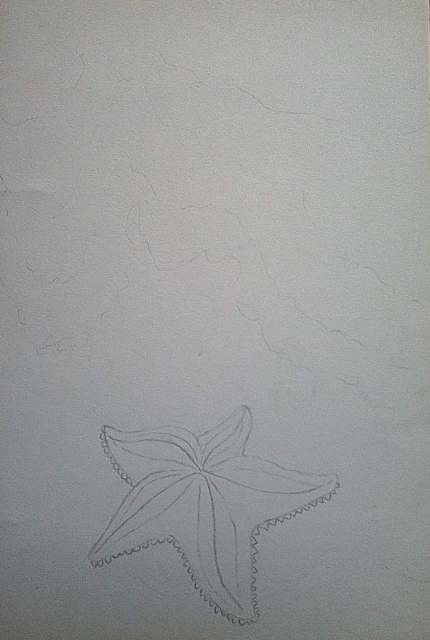 STEP 2
Blue in various shades for water.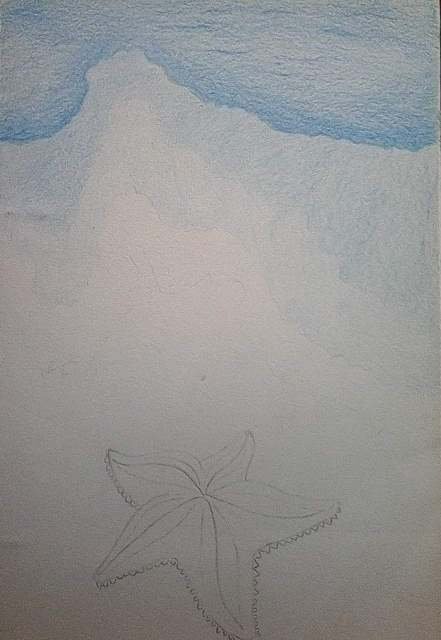 STEP 3
A little sea foam for this star.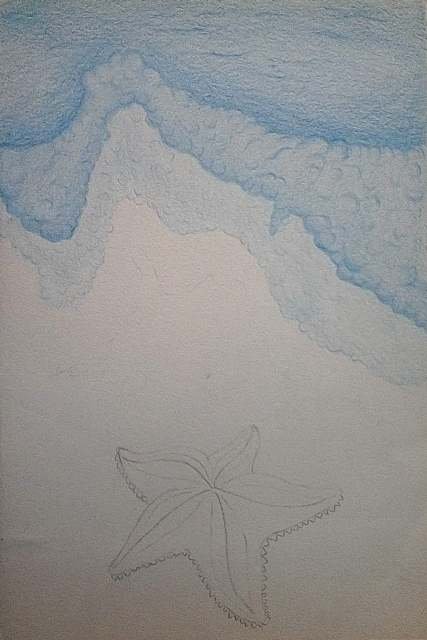 STEP 4
The sand is taking color.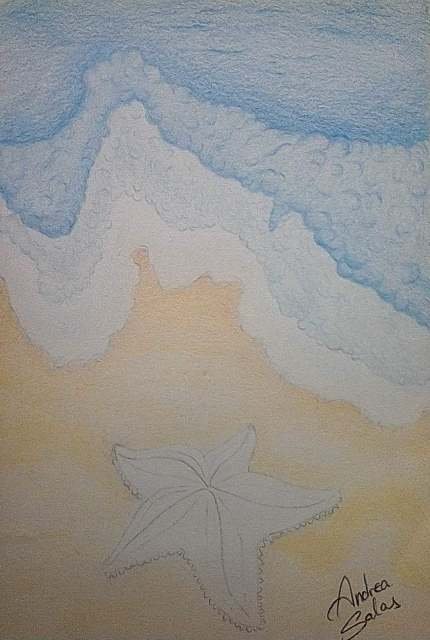 STEP 5
The starfish comes alive with a little yellow.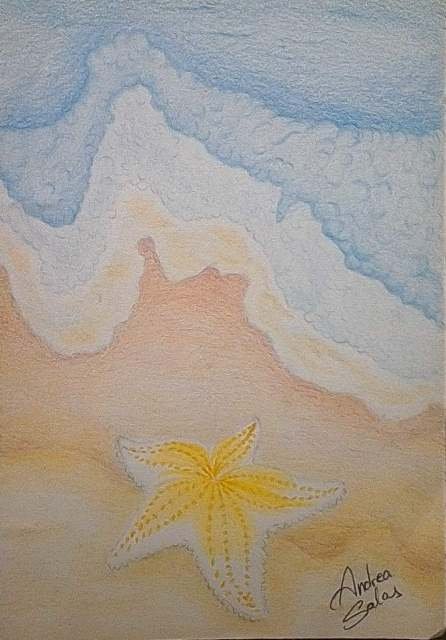 FINISHED PROJECT.
What do you think now with all its nuances?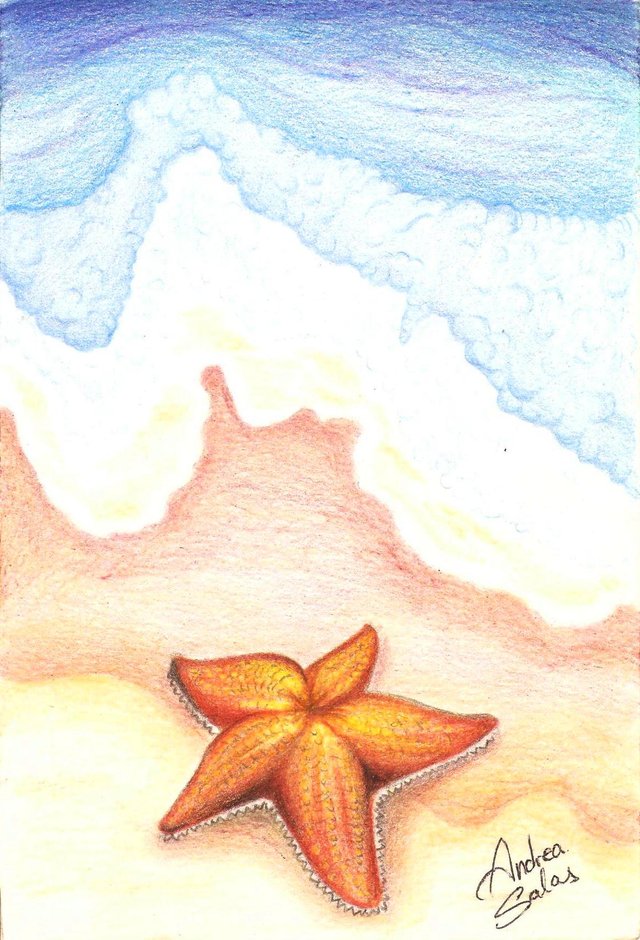 Thanks to the sponsors of this contest, who come with a theme that takes me out of my comfort zone. It is a refreshing adventure.



I want to greet the @c-squared, @curie and @helpie communities that are always there lending their support to steemit's friends.





Copyright @andreasalas - All rights reserved