Around The World with Actifit: Challenge #3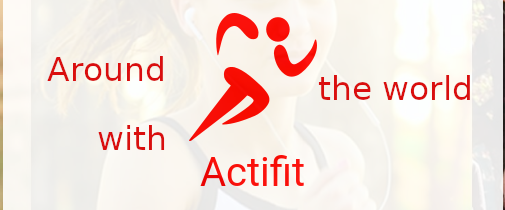 A week ran away like water. The water was very stormy this week. Surely there is no point in describing what happened. We all know it very well.
Therefore, I am not surprised that I only received two entries for the past round of the competition

Aroun The World with Actifit # 2
Tomorrow I will evaluate the second round.
At this point I open the third round of the competition and await your application. Like any other competition, it has its own
Rules:
Daily report for Actifit with at least 10k points (steps)
the total balance of AFIT tokens shall not exceed 9 500
Include #aroundworld as one of the top five and include a link to your report in the comment below this call
the photo must be your original
indicate the place and country (state) where the photo was taken in the photo caption
I will personally review all reports that I will link to in the comments below this call and provide the following Actifit users with the following rewards:
The first place will receive 50 AFIT
Second place will receive 30 AFIT
Third place will receive 20 AFIT
I emphasize that this is a contest for new and "poor" ACTIFIT users.
You don't know what Actifit is? Visit actifit.io to find out everything you need. You can download the app from GooglePlay (Android) or the App Store (Apple).
You can find a small help (in Czech language) for installing and using the application on the page
Nice experience with Actifit.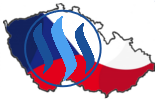 Týden utekl jako voda. V tomto týdnu byla ta voda hodně bouřlivá. Jistě nemá smysl popisovat, co se stalo. Všichni to moc dobře víme.
Proto se ani nedivím, že jsem obdržel jen dvě přihlášky do uplynulého kola soutěže

Aroun The World with Actifit: Challenge #2
Zítra provedu vyhodnocení druhého kola.
Tímto okamžikem otevírám třetí kolo soutěže a očekávám vaše přihlášky. Jako každá jiná soutěž, má i tato svá
Pravidla:
denní hlášení pro Actifit s minimálně 10k bodů (kroků)
celkový zůstatek AFIT tokenů nesmí přesáhnout 9 500
uveďte jako jednu z prvních pěti značku #aroundworld a v komentáři pod touto výzvou vložte odkaz na vaše hlášení
fotografie musí být vaše originální
v popisku fotografie uveďte místo a zemi (stát), kde byla fotografie pořízena
Vlastnoručně prohlédnu všechny hlášení, na které budu mít odkaz v komentářích pod touto výzvou a vybraným uživatelům Actifit poskytnu tyto odměny:

První místo obdrží 50 AFIT
Druhé místo obdrží 30 AFIT
Třetí místo obdrží 20 AFIT
Zdůrazňuji, že se jedná o soutěž pro nové a "nemajetné" uživatele aplikace ACTIFIT.
Že nevíte, co je Actifit? Na stránkách actifit.io se dozvíte vše potřebné. Aplikaci si můžete stáhnout z GooglePlay (Android) nebo z App Store (Apple).
Malou nápovědu (v českém jazyce) k instalaci a použití aplikace naleznete na stránce
Pěkné zážitky s aplikací Actifit.