Mental Health After Active Duty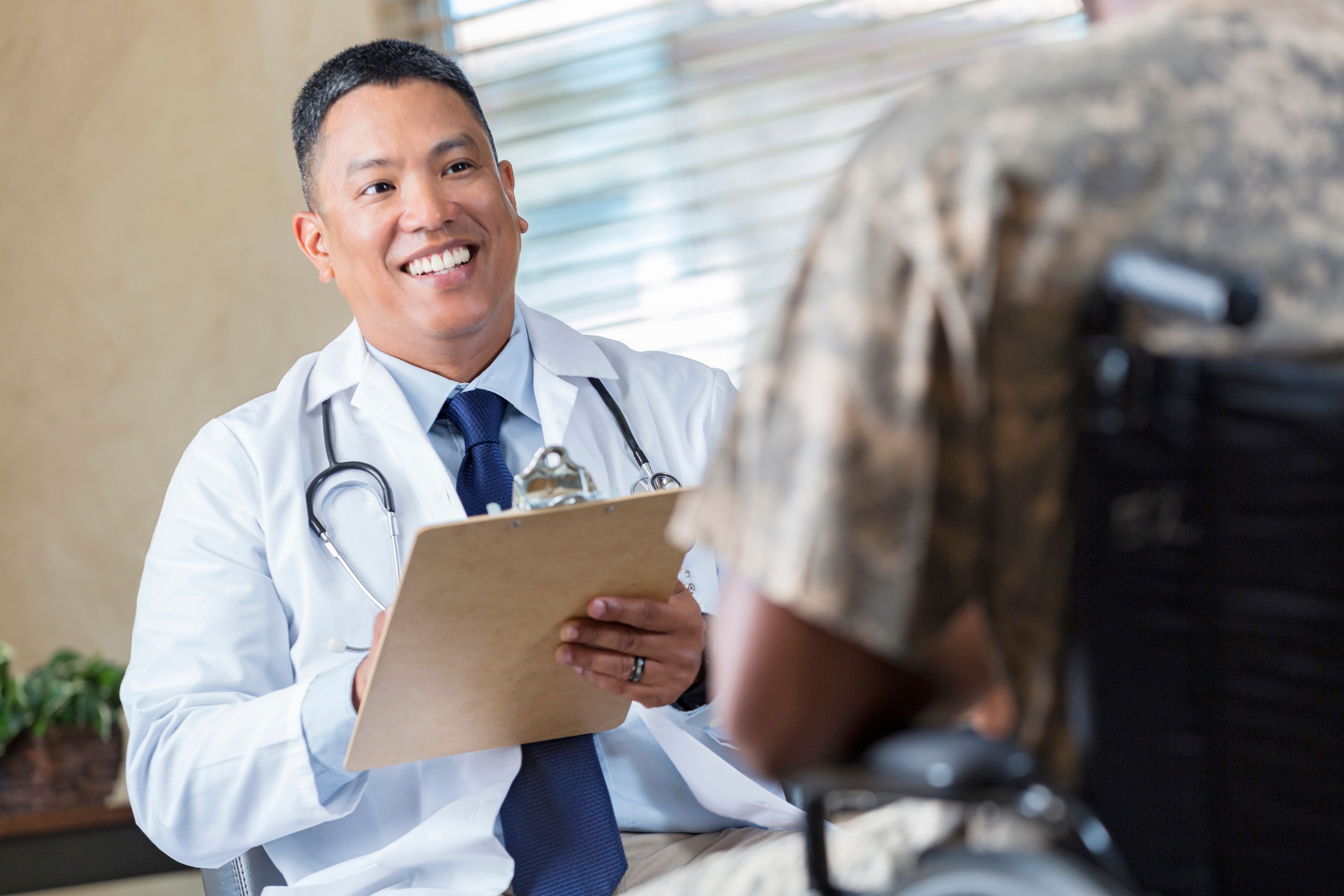 …And we are back, with a new Funding Unit's blog.
This first blog back – and first blog of 2018 – will focus solely on taking care of your mental health after active duty. Our military members often face the most gruesome, life changing situations that can have a lasting impact not only physically, but especially mentally. PTSD is on the rise at an alarming rate for our military members, and the ever-changing numbers show no signs of slowing anytime soon. Thus, this blog will provide tips for our military to help cope with the stress that comes along with serving our country.
Talk to Someone
Talking to someone is always the way forward when focusing on mental health. When taking highly stressful jobs, and especially with being in the military, psychiatric help is always recommended. Being in the military, talking to someone can help combat the signs of any mental illness. Military members often witness some of the worst, most gruesome situations that can be imprinted on their minds for a long time. Enlisting the help of a professional – such as a counselor – and being able to talk to them on a regular basis about anything that you are experiencing, is a good way to improve your mental health. Besides, counselors are there to listen and to provide support to not only you, but to your family as well if they are affected. Talk to family and friends as well. Even if they do not understand what you are going through, it can still help if you are able to voice your experiences as that does help with the healing process.
Take up a Hobby
Having something to occupy your mind is a great way to improve your mental health as well. In the military, it can be difficult to find things to occupy your mind however, and sometimes you are stuck thinking about the gruesome situations you are experiencing. However, if you have a hobby to partake in, it could help you to get your mind off the stressful situations you have been facing. Many hobbies that may help improve mental health include writing, or reading, or even something as simple as listening to music or playing a mindless video game. Whatever the hobby may be, it should be healthy and allow you to grow from the stressful or traumatic experience, rather than fall back into the depths of despair.
Take Your Time
Feeling okay and "normal" is not something that happens overnight. Take time to reconnect with those around you. It can be difficult to connect with others after facing a traumatic event during duty, but do not force yourself into talking to others and do not force yourself to behave a certain way to convince yourself that you are fine and do not need help. It is okay to need some help with taking care of your mental health during this time. Your family and friends do need to understand, and they will help be your support during the time where you are trying to transition back to being around them all on a regular basis. Please, do not rush yourself. Your family understands, so please, it is very important to take your time to prevent yourself from crashing. As you adjust to the changes around you, your family will adjust as well and help you to be stronger than ever before.
Support Groups
There are many, many support groups for those returning from duty. Please, do not be afraid to utilize those support groups. Support groups make the transition to home life easier, but it also makes dealing with any PTSD-like symptoms a bit better as well. Also find veteran-friendly health services in your area, which can help you deal with these experiences as well. Information on local services can often be obtained through social media. A Google search can also provide links to websites that help with finding support for veterans whom have returned from active duty. Having fellow veterans to talk with and connect is very important and can be considered a great factor for moving towards positive mental health. With veterans, it is easy to find people who understand experiences that you may have faced, and it does help to have someone who can relate completely to what you may be facing.
Never be Afraid to Ask for Help
This is the important one. If any of the above tips do not work and you continue to find yourself in a place that you do not want to be, please do not hesitate to pick up the phone and ask for help. There are people out there that will listen. If you feel yourself growing increasingly frustrated and isolated, do not hesitate to call a health professional and discuss mental health options to see what is best for you. There are confidential counselors available for you and your families through Military One Source, at 1-800-342-9647. This is an excellent first stop for information and advice.
I do hope this post has helped someone out there.
Until next time. We salute you.