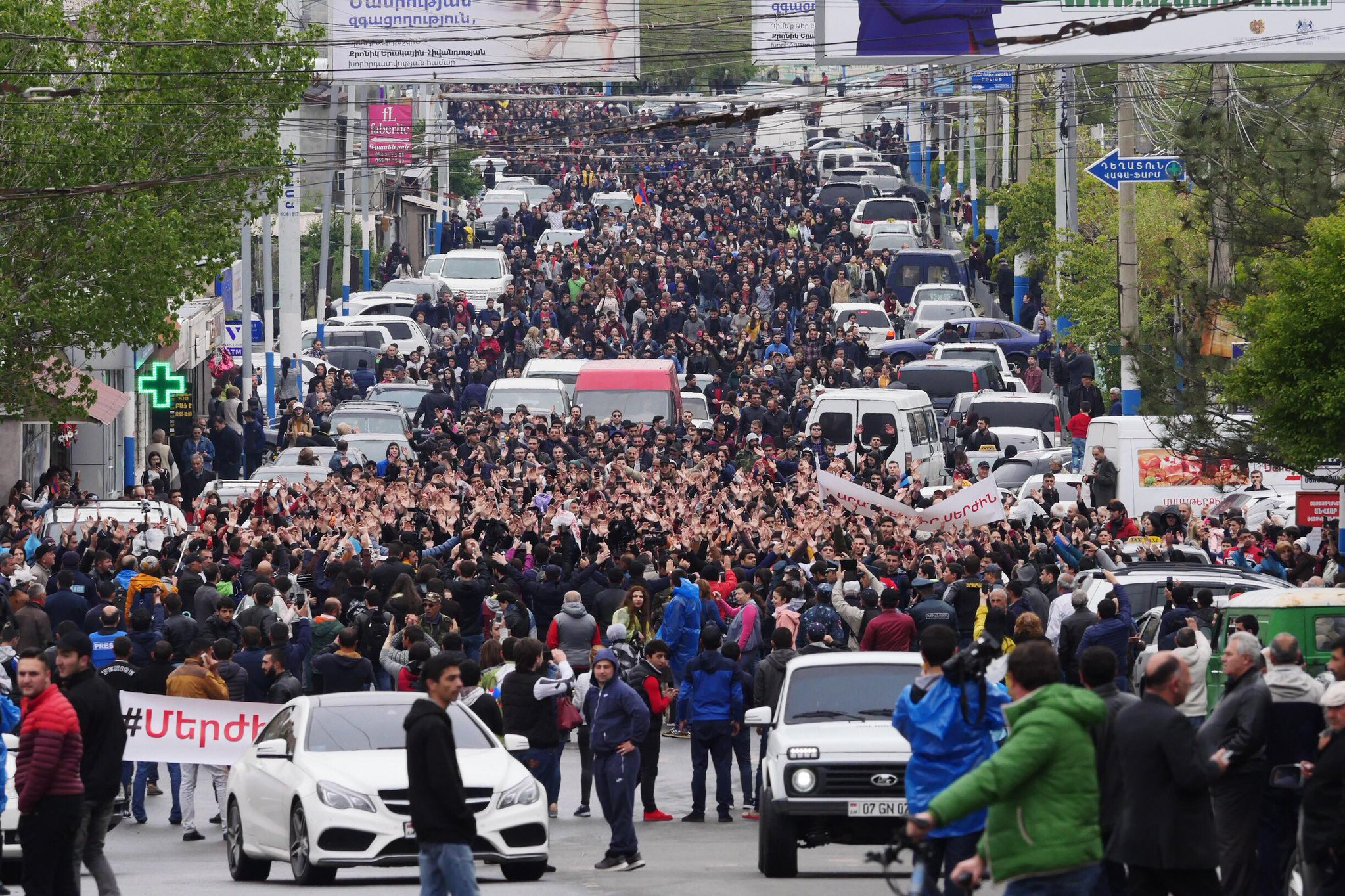 Armenian prime-minister Serzh Sargsyan, who was elected on 17th of April, which caused massive protests has finally resigned.
Sargsyan has been president of Armenia for 10 years. After changes to constitution, which made Armenia a parliamentary republic, he promised to his people that he will not run for prime-minister. However, on 17th of April he was elected by his party, while being the only candidate for the post.
For the past days Armenia was overrun by protests. Leader of the opposition party "Elk" Nicol Pashinyan has called for a non-violent revolution. On 22nd of April he and two other opposition parliamentaries were arrested, which only served as a catalyst for more wide-spread protests. Finally, on the 23rd Sargsyan announced his decision.
Nikol Pashinyan was right. I was wrong. This situation can have several solutions, but I won't participate in any of them. This is not my thing. I resign from the position of the leader of the country, prime-minister.
The movement on the streets is against me being in this position. I comply with your demands.
Today Pashinyan calls for people to go to the streets once again but this time to celebrate victory.