What Does Ark Tribe Do?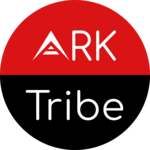 We do content for our digital libraries, and develop Vision Media Future.
The content includes Games based on the Mass Economic Ecosystem Mechanics, books, music, illustrations. During day, all of those are available in the Digital Library to be rented, or to be purchased. You will be able to buy your favorite picture as a fine print, or your favorite ebook as a hard-cover book. E-meeting with the authors, with the illustrators, so that you can get close to the artist you prefer.
Also, in the Digital Libraries that are not public buildings (which will be called Vision Media Future) you will be able to play Fantasy Quest, which will be a Virtual Reality MMORPG in common or individual rooms, as well as meet the other players, exchange item cards for the game, duel, etc... this is where the regional and national competition of PVP in Fantasy Quest will be held.
Then on the evening, there's expositions. The arts comes from the artists directly as they can log in the system, upload their arts, set the entry price of the exposition, number of panels & so. Set a date, click "ok", and the exposition is set up. The system will diffuse it to our Digital Libraries, who will have their staff prepare the room (put on the digital screen for the arts) at the due date, and the money is directly sent to the Artist as entries are paid.
Each Digital Library will promote the exposition on its own area, and people can come and watch. Public buildings will chose independently if they can or can't hold a given expositions. After the exposition is finished, all arts are purged from the system (unless the artists decided to let them at disposal), and the artist has to wait at least a month until he can do another exposition.
You will also be able to see concerts in virtual reality of bands who happened previously or are happening somewhere else, thanks to partnerships with concert halls.
Deals with townhalls and private people that want to open digital libraries are currently made, I expect some not to hold on their end, but also some towns to want theirs once the few first are installed. We're going to spray around France at first, and expand to Europe in the 5 next years, and beyond as we gain the financial back to do so.
The Digital Libraries will be a public network that everyone can make an exposition for his art with, spread his arts through. It won't be totally free of censure, as Ark Tribe will not endorse arts such as pedophilia and hate arts, but we will commit to only remove what would be an obvious act of racism, or discrimination.