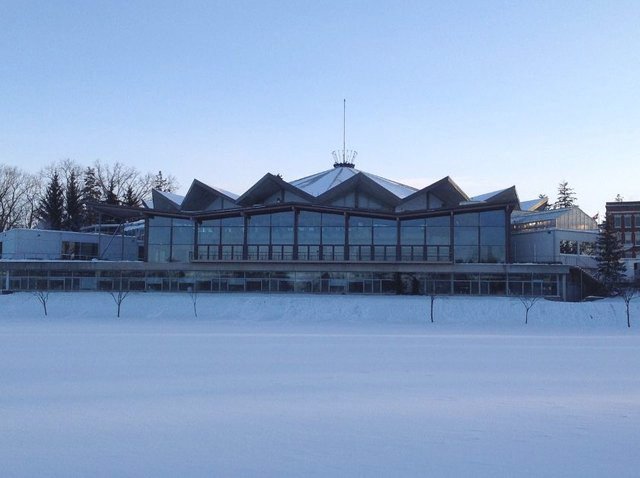 Before it gained fame as Justin Bieber's hometown, Stratford, Ontario was (and still is!) known for world class Shakespearean Festival theatre. Visitors come from all over the world to see this picturesque city. They savour the food in excellent local restaurants, browse unique shops, and take in performances at any of the theatres.
Festival season runs from late April to early November -- not so many tourists see the Festival Theatre in winter. It may look quiet now but preparations are being made for the new season. And it's not only a new season, there is a big construction project for the nearby Tom Patterson Theatre that will become one of the most important cultural venues in the country when it opens in 2020. Including the new theatre, there are four theatres in Stratford which is a small city with a population of approximately 35,000.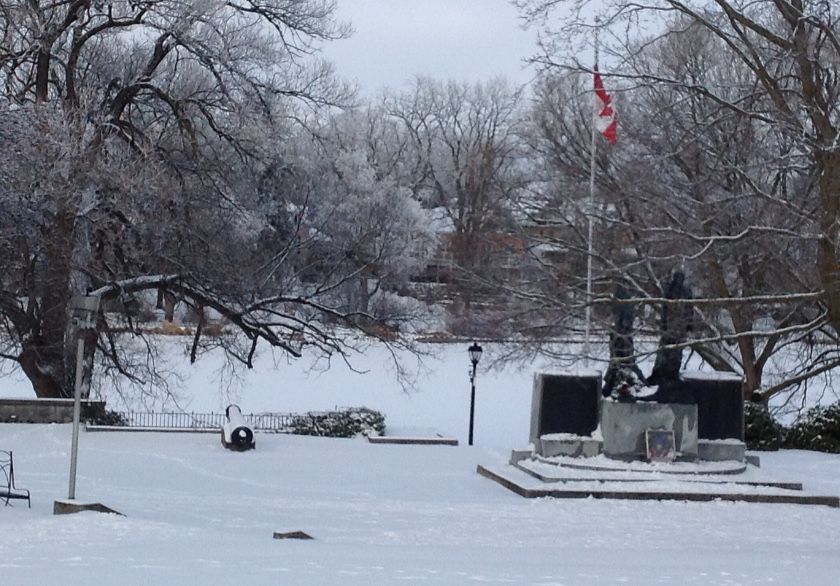 Two theatres are set in parkland overlooking a lake with islands, bridges, ducks and swans. Right now, the swans are safe in their enclosure just waiting for spring when the crowd will gather to watch a piper lead them down to the lake. The ducks, well, they are wild ducks but they hang out with the swans. The day before I took these photos, the lake was absolutely full of ducks.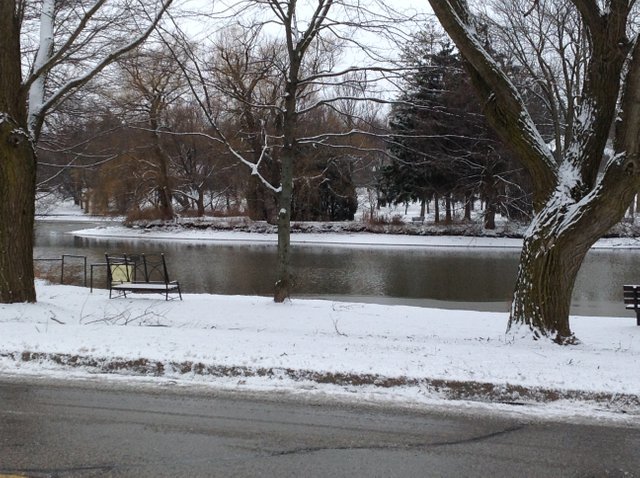 Unless you have been there, you can't really tell that the lake has been lowered for winter. It will fill quite quickly in the spring when the snow melts. What snow? Most of it comes in January and February.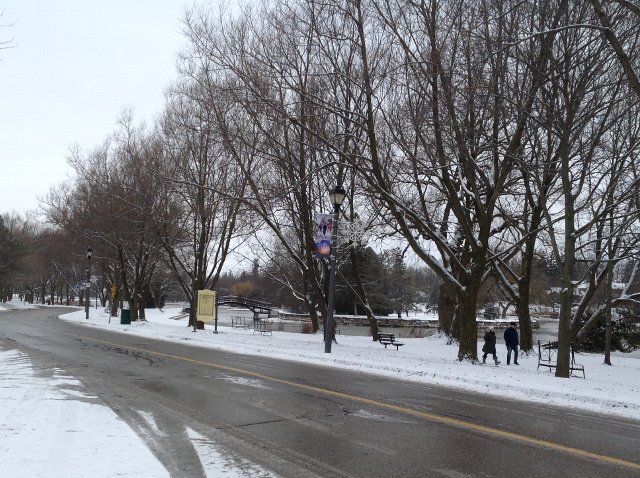 Many people were out walking or walking their pets on this dreary day, but just wait until the ice freezes. Sometimes they clear a rink on the lake for skating, and you should know that Stratford is a very passionate hockey town!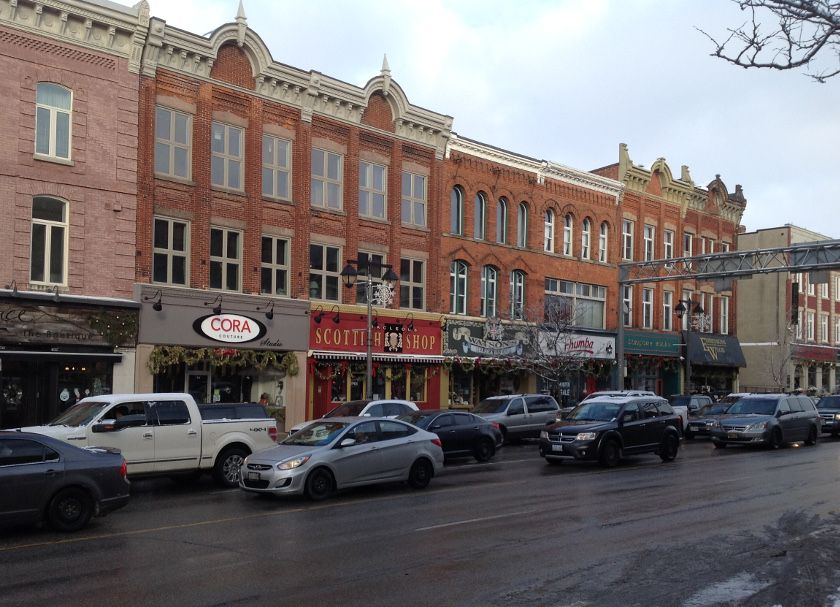 Much of the city is graced with lovely old Victorian architecture. This is the bustling main street in December before some snow fell.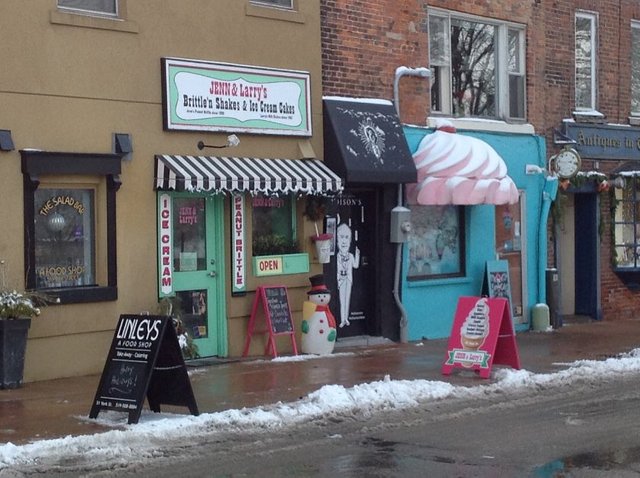 Some of the most fun and funky shops are on side streets. These ones overlook the dam.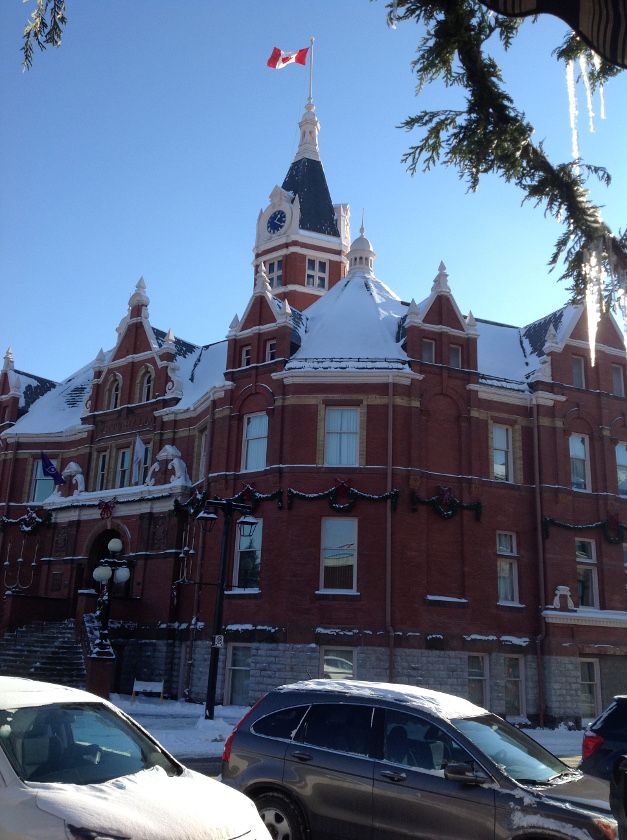 They once considered tearing down the majestic old city hall until the cry went up across Canada to save it. It's pretty special, and I love how they decorate it for Christmas each year. There is a big tree out front too. Recently, they have been sprucing up the city square behind it.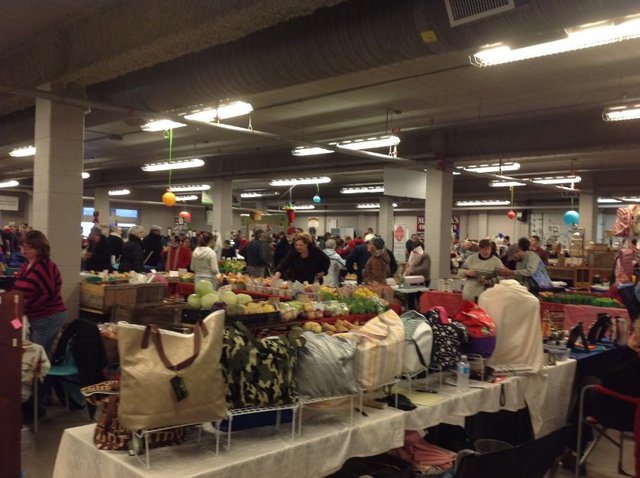 Located in the heart of some of Ontario's best farmland, it's no wonder there is a vibrant farmers' market. Locals and visitors shop here year round for fabulous local ingredients.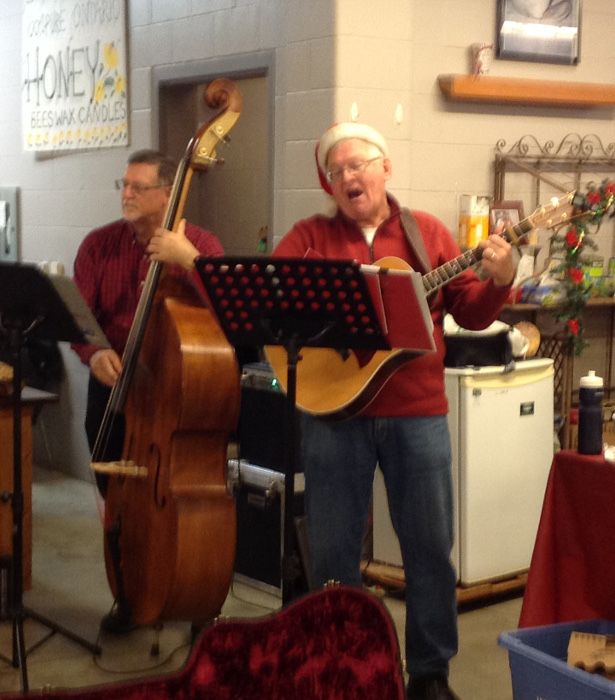 Just a little Christmas entertainment in the market.
At one time, Stratford was a train city where the CN railroad serviced their locomotives. Today the city looks to the future as the Canadian headquarters of the wired city initiative and an autonomous vehicle centre.
References
Images
Photos from the iPad of @kansuze in Stratford, Ontario, Canada.


I passed my Steemit one year birthday in December and this is an update to a post I made last year before I had many followers. I hope you enjoyed the tour!
@kansuze