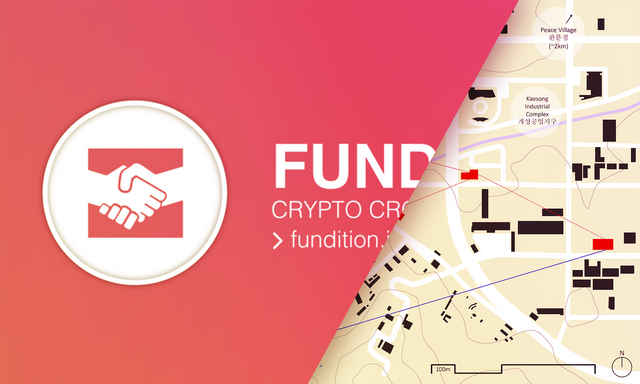 This article by @twotoedsloth is part of a creative blockchain investigation series. Learn more about the #dappexplorer project here.
---
Having Fun with Fundition
It's been a good 2 to 3 months since I've been introduced to blockchain technology, cryptocurrency, and the Steemit platform all into one package. I've learned that there are great benefits to using a decentralized platform like Steemit both to get a better grasp of the crypto-world while granting exposure to the quality content that I produce, specifically my thesis proposal.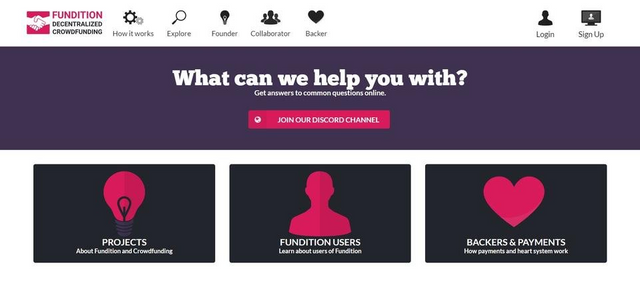 One DApp that really stuck out to me was Fundition, where I believe that a decentralized crowdfunding program can really impact how donations work and how other users can assist one another through supporting their causes.

What exactly is Fundition?
Fundition is decentralized, collaborative, peer-to-peer crowdfunding platform that is situated on the Steem blockchain. This platform aims to take the place of currently existing centralized systems such as Kickstarter, GoFundMe, Patreon, or Indiegogo. Organizations and individuals are offered a way to donate to or fund-raise for important projects.

Fundition, in comparison with other traditional platforms that are centralized, has its own advantages to utilizing the platform. Unlike other platforms, there are no middlemen dividers between the Founders and the Backers, which presents a way for Backers to support the projects of Founders without having to pay a fee.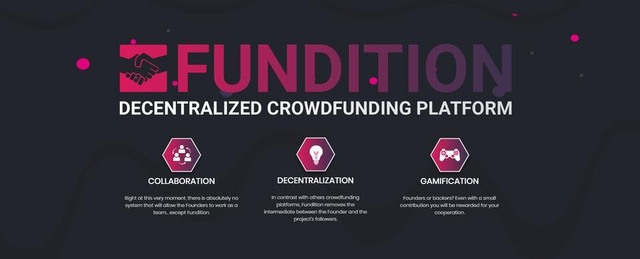 My Experience with Fundition
I started my own campaign called "Crowdfunding for my Thesis on Blockchain, Architecture, and Unifying Korea." My thesis proposal is focused on the Korean unification process, the role of architecture and spatial concepts, and how I'm going to use blockchain technology to bring them both together.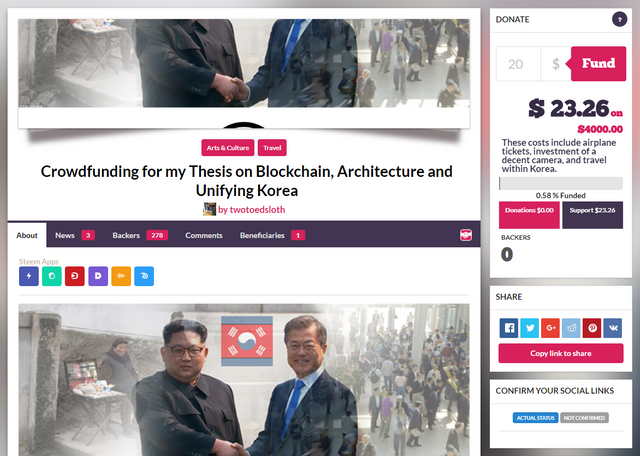 I am planning a site visit trip to South Korea to tackle my biggest obstacle in understanding the site of the thesis proposal. The goal for this funding will be at $4,000 USD for travel costs and living expenses. I will be doing a series of blog posts to document my site visit, which is centered around the DMZ and the outlying districts of South Korea that are close to the border. Following the theme of my building typology, this crowdfunding will also be an incubator, where I need funding for this site visit at the smallest scale, gradually fund into the publication on a medium scale, and fund for the ICO on the larger scale.
Using Fundition as a platform allows for me to gain the support of Fundition in my future thesis-related posts, while designating all upvotes and earnings to go towards this site visit to Korea during my winter break.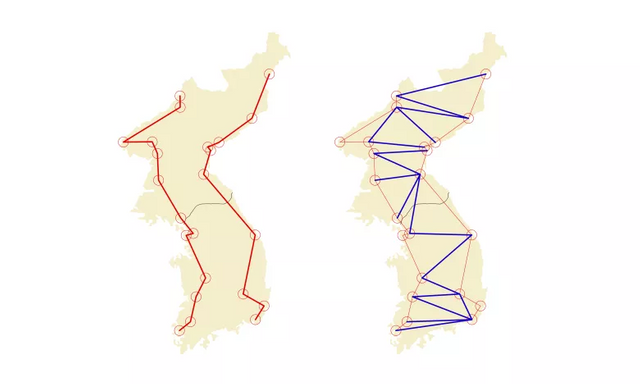 How might it Impact my Profession?
The thing about Fundition is that it's that decentralized approach to crowd sourcing which can be applied to architecture regarding receiving donations from interested individuals. In terms of blockchain technology and its relation to architecture, there really hasn't been any connection made between these two entities yet. When I'm relating blockchain as an infrastructure to my thesis proposal, it is slightly difficult, mainly because it is an unprecedented project. Because it is very innovative, it is very hard to find precedents for research. Fundition has a great impact on the field of architecture as a whole, because it can start to become that liaison in connecting blockchain technology and architecture as a career, and as a new way to propagate finance.
---
This post was authored by @twotoedsloth, a member of the sndbox incubator. Learn more, follow @twotoedsloth or begin a conversation in the comment section below.
---


Empower artists, writers, musicians, non-profits and community initiatives - delegate Steem Power to @sndbox (using the links below) or follow our curation trail. Learn more about Sndbox - watch our introduction, here.
Follow us on Twitter, YouTube, and our magazine The Creative Crypto / @creativecrypto

---
Posted from my blog with SteemPress : https://sndbox.blog/exploring-fundition-for-an-architectural-thesis-project/
---