I went out hunting for gems the other weekend and discovered this awesome cabin in the woods.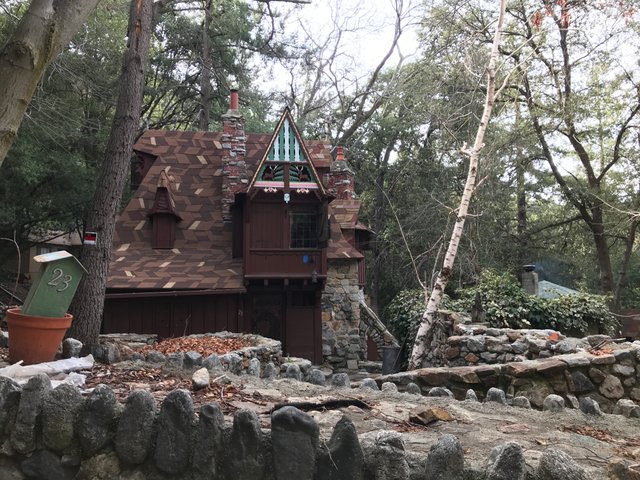 I was really surprised to see a small community of about 6 homes on the side of a mountain in the forest. They are very well hidden when walking in or even when viewing from Google satellite maps, I used the latter when researching the hiking route.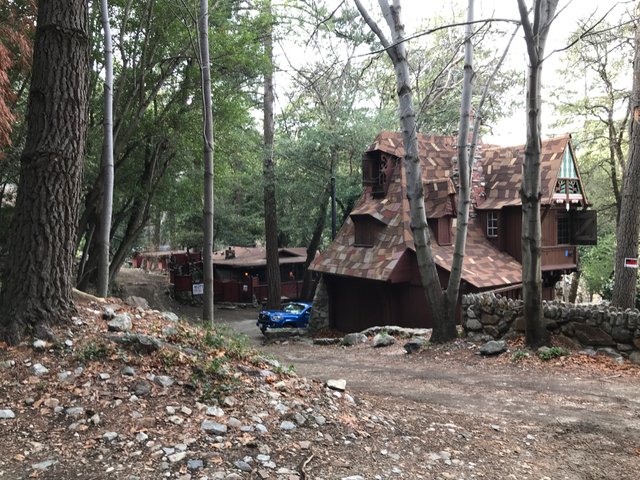 I imagine the owner must be an artist of some kind. This type of architecture, boulder walls with rock spires, and attention to detail is just not common. In addition, it's costly to build both in time and materials.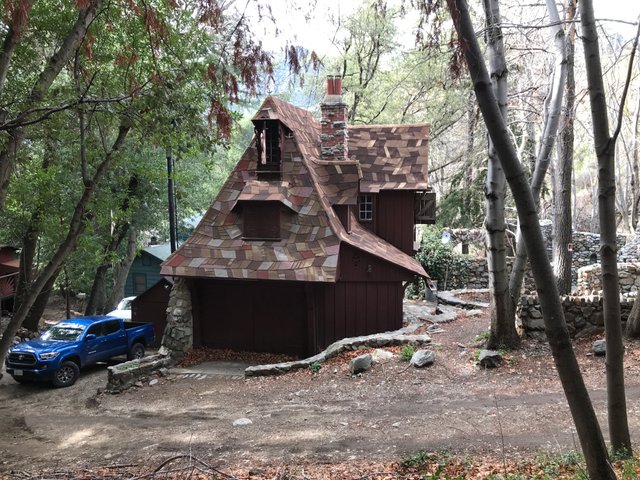 Look at the roof. It's an absolute masterpiece! Not only the color coordination, but the angled shingles. I may be over thinking it, but either that took planning or some talented people just went at.
I am still in awe at looking at these photos 2 weeks later. It is such a special cabin. Who built it? How long did it take? How expensive was it? Have they built any other homes?
While it is beautiful and I would love to own it, I wouldn't want to live in it, rather have it as a vacation home. Something tells me it's not very comfortable on the inside compared to modern homes.
What do you think about this cabin? Anything you see that stands out?
Oh, and if you are wondering what I was hiking miles up a mountain through the forest for, you'll have to wait. I'll post that adventure in 2 weeks for Mineral Mondays #44.
I'll be back tomorrow with Mineral Mondays. It will be about a rare, black gemstone(not black opal).
Thanks for reading!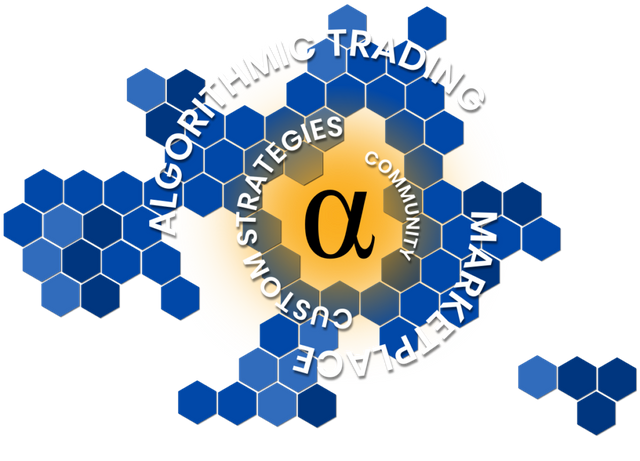 If you love gems and minerals you can visit our shops:
US - https://www.etsy.com/shop/Rt395Minerals
Japan - https://www.rt395mineralsjp.com