This is my entry in the ArchitecturalPhotography contest by @juliank.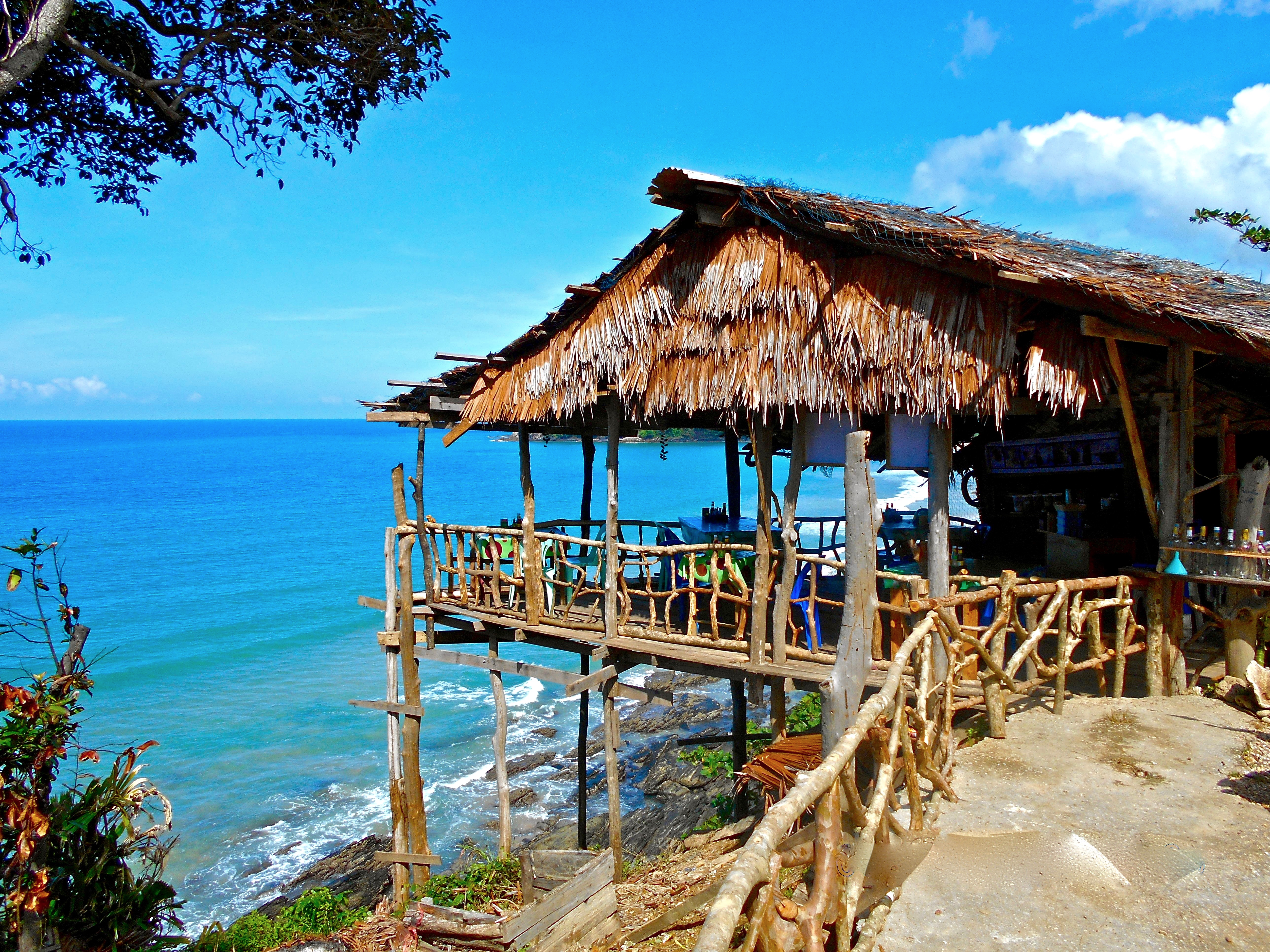 [Click Here to Enlarge Photo]
This rustic restaurant is housed in a rudimentary little structure on Koh Lanta, a little-known Thai island just off the coast of Krabi. As you travel southwards on the island's coastal road, the beaches come to an end, turning into a hilly, rocky coastline.
All the comforts of … a city? (Avoid!)
The steep cliffs are not very suitable for resorts or guesthouses. On the other hand, there were several restaurants with decent views. Unfortunately, most of them were uncomfortable upscale restaurants. They had been built by first tearing away large portions of the cliffs, and then erecting large, ugly concrete boxes that looked totally out of place – as if they belonged in a city.
Those buildings may have been decorated and embellished to look respectable or even fancy, but that only made them even more improper for their setting on a tropical island. I avoided them.
A shack, a snack, and a view of the blue 
This one, however, did not disturb its environment in any way. In fact, I'm sure that the builders did not even move any of the dirt or rocks on which it was built. They simply erected the frame of the shack and secured it to the cliff.
It may not have been perfectly secure, but it was safe enough for me. Moreover, this modest little place had the most stunning view over the Andaman Sea – bar none. And the food was delicious.