So I achieved the desired result! The light was exactly what I need.
In the last time I said that I would have to come back here and I did it. Although, it turned out pretty spontaneously: all day there were clouds and in the evening the sun came out. And I was just nearby and immediately remembered about the Church of the Annunciation in the village of Blagoveschenye.
I will write a more detailed post a little later, because I have not yet processed the photos. So far, only collected the panorama.
Do not forget about the best light, which I've been waiting for so long to make this frame.
---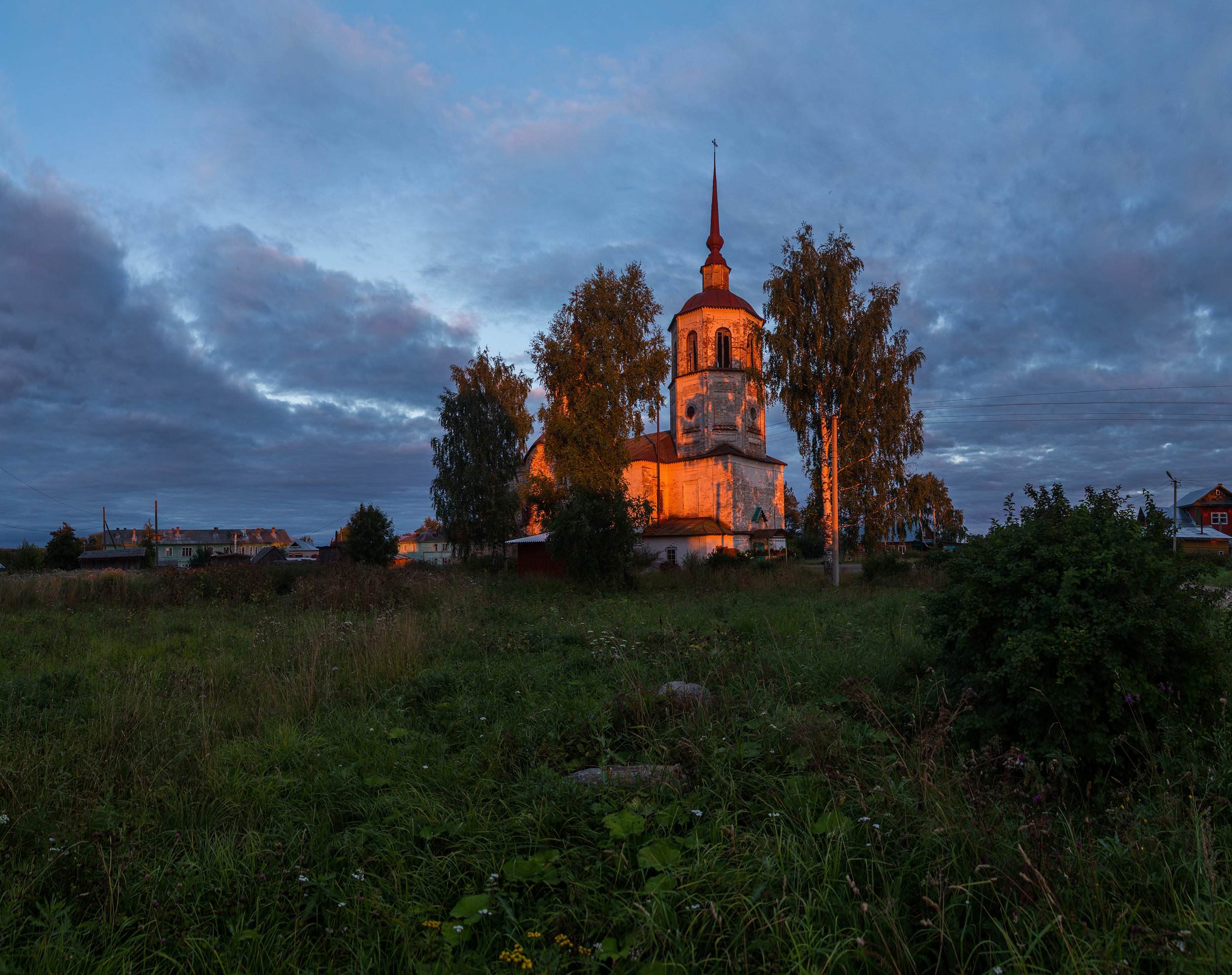 ---
Canon 6d, EF 17-35 / 2.8L, panorama from 3 vertical frames at 17 mm.