Hey Steemians,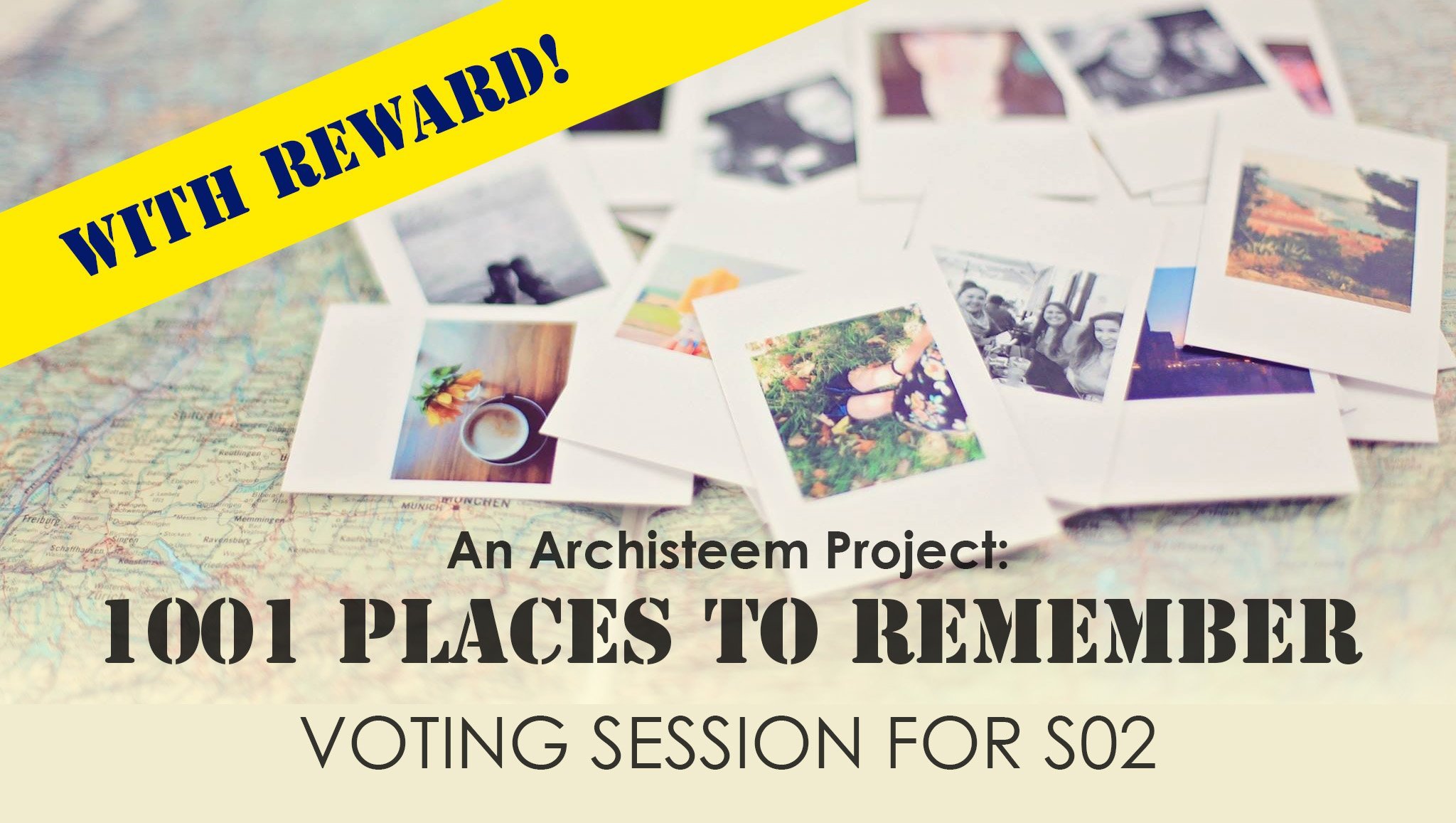 It has been a month ago since the @archisteem team launched the project named 1001 Places to Remember. We are grateful to receive interesting stories from different parts of the world about their memory about the special places that they want to share with the world.
Now, we had reached the 2nd season with 18 qualified posts to compete for the rewards. I would like to ask the community to spend some time on these great stories and vote for your favourite ones. With that, we will be able to identify what kind of stories do the public loves the most and it will be a feedback for the authors as well.
So far, we are receiving a steady amount of submissions with quality stories. Ultimately, we hope to increase the rate of submission received and hit our final milestone which is 1001 stories (qualified) to be made into a publication for the Steemit community and even the non-Steemit users. We are excited to promote stories that embedded with unique memories through the aid of Steemit platform.
Again, I would like to invite dear Steemians to vote on your favourite stories from this post's comment. Feel free to drop any comment and feedback for them or even us, the organizer. We welcome critics and suggestion all the time.
---
With that being said, I would like to take this opportunity to promote the Season 3 for 1001 Places to Remember which already started!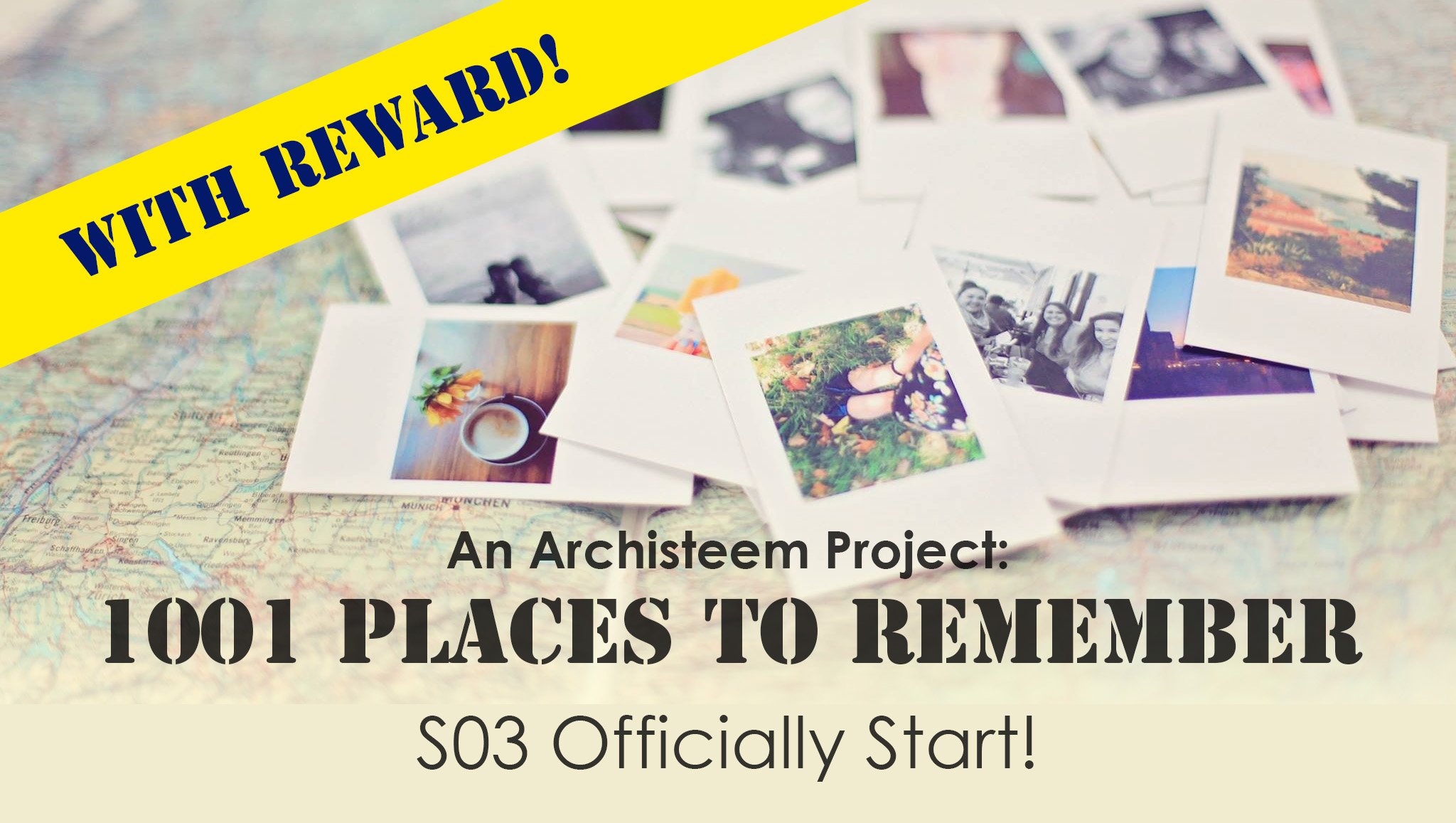 S03 officially starts now! We welcome people with stories to join us on this project!
To know more about the project, click here.
---
Here are some collaborations that are ongoing and making the contribution gaining more impact and reward!
A collaboration with
#photocircle is a curation program started by @funtraveller (also happened to be the co-creator of #archisteem) to curate photography submissions with the #photocircle tag. One of the themes for the photography curation program is Architectural & City Photography which is aligned with the 1001 Places to Remember project as well as #archisteem.
We decided to collaborate under the theme Architectural & City and share the prize pool as well. This is a mutual relationship that will help both programs to thrive and to reach a larger group of audience.

---
This contest is a weekly contest initiated by @aaronli. The intention of starting this contest is to encourage more people to share about culture and stories of their hometown or their cities. This could help to promote the place's uniqueness to a larger audience and in another way, to express our personal love to our beloved hometown and cities.
We found that both of our projects are well aligned and decided to collaborate and to make things bigger with more exposure! Participants will now get a chance to win both prizes at the same time, making the prize pool larger than before!

---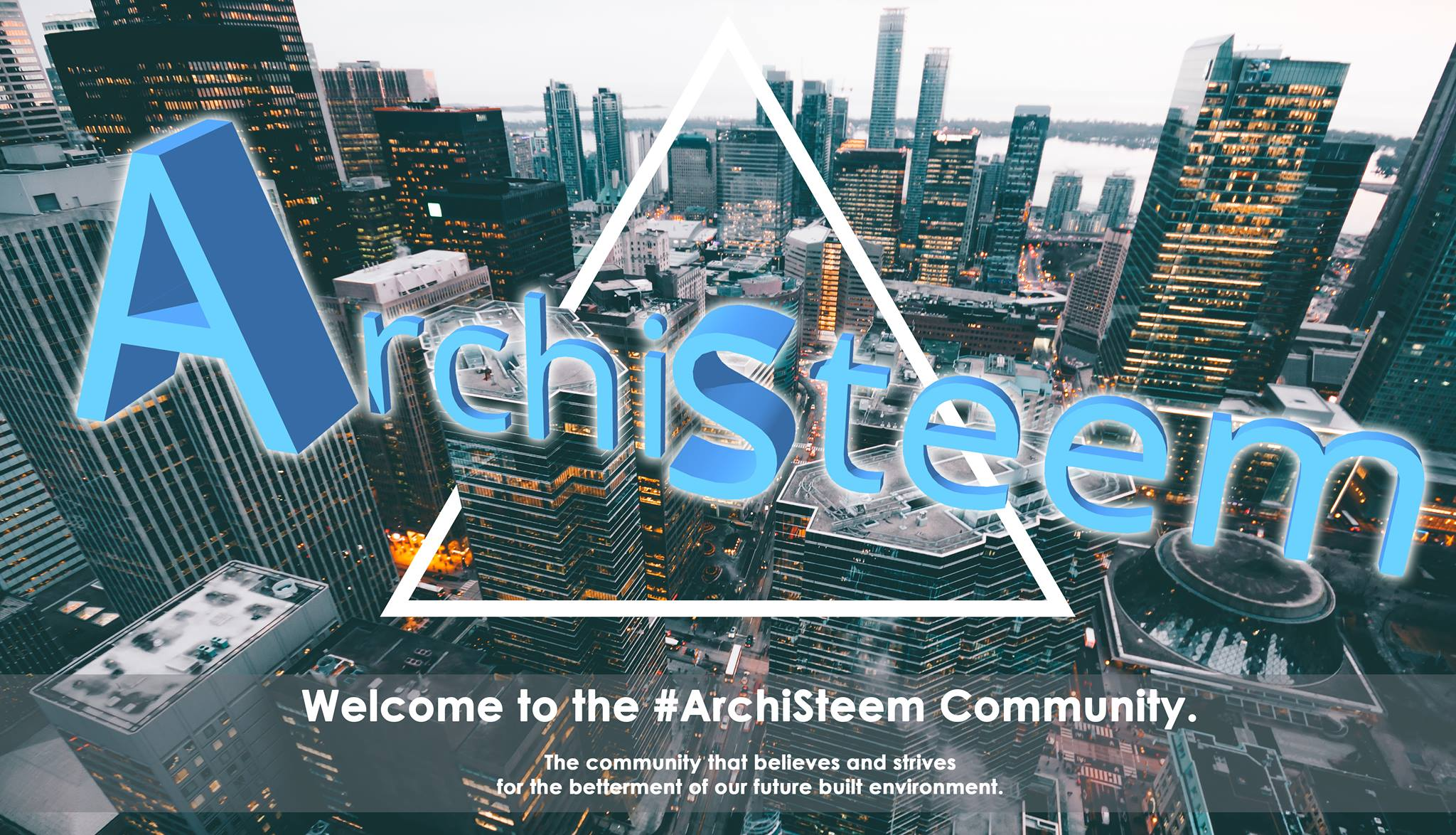 A new tag that is to curate our existing built environment and also future built environment development. Want to know more? Read here.