Wing Emblems In The Ancient Cemetery Of Aceh
The wing symbol is an expression of aspiration to a higher place, related to cognitive faculty, imagination, thought, freedom and victory.[1] The symbol of wings is interpreted differently in the spiritual understanding of ancient cultures.
In the period culture of the Kingdom of Aceh Darussalam, highly varied winged carvings are found according to periods of carved headstones carved on sandstone. Wing-like carvings commonly found on the Aceh's gravestone of the 16th-18th century AD, so far I have not encountered a similar realist wing carving belongs to animals.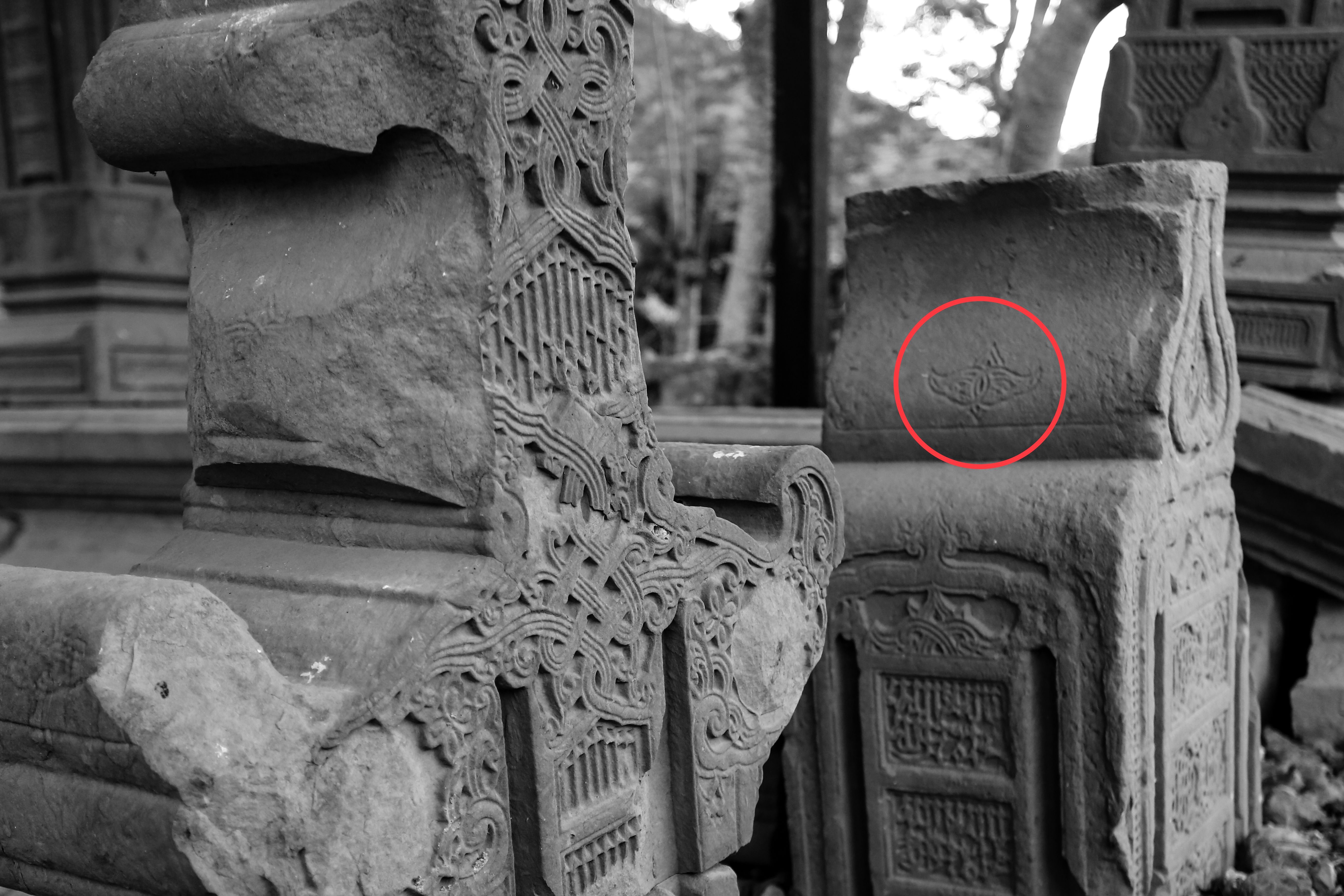 The ancient cemetery of a royal official of Aceh Darussalam, estimated to date from the 17th century. Located in Gurah village, Peukan Bada, Aceh Besar. I took the photo during a visit with @keuudeip and @steemwart.
Actually, I doubt to ascertain whether this form really meant the wing as a work of art or as a symbol of honor? or maybe just a form of ornament that is inspired by nature, but my mind convinces it is a wing carving that has passed through the enrichment process.
In early 2017 the Cotswold Archeology has discovered an archaeological object, a wing of a Roman bronze statue in an excavation activity in Gloucester a town in western England.
Cotswold Archaeology is a limited company and a registered educational charity that advances public education of archaeology and furthers an appreciation of the cultural heritage and historic environment in the United Kingdom and other parts of the world. cotswoldarchaeology.co.uk
---
The discovery of its 14cm long wing looks like an eagle wing and other eagle imagery from the Roman world. Eagle as a symbol of strength and prowess, is an attribute of Jupiter's god and adopted as a military symbol [2].
Wings shape is also found in ancient Iranian culture, known as Faravahar/paravahr one of the most famous symbols of Zoroastrianism influenced by the symbol of sun winged.
Faravahar is believed to symbolize the sun god, the divine power, which is part of the human soul and acts as a protector. The exact meaning of Faravahar is still debated by the experts. [3]
In this article, I have only linked the wing symbols in two ancient cultures that once appeared to the western and eastern worlds of Romans and ancient Iranians without putting aside the symbol of wings in other nations' cultures in the world.
Conclusion
Regarding the wing symbol carvings that are often found on the gravestone's wings of the Aceh Darussalam period need to get attention for a deeper scientific study, there is no reference about the wing symbol in the ancient culture of Aceh, but I would like to propose two possibilities:
Symbols related to the spiritual.
Symbols related to rank in the military.
Footnotes:
1. https://www.acropolis.org/en/resources/articles/19-resources/symbols/400-wings
2. http://cotswoldarchaeology.co.uk/wing-from-a-roman-bronze-eagle-found-in-gloucester/
3. http://www.crystalinks.com/faravahar.html
Additional References:
https://gnosticwarrior.com/winged-sun.html
http://www.whats-your-sign.com/meaning-of-wings.html
https://en.wikipedia.org/wiki/Talaria