رمضان مبارك Ramadan Mubarak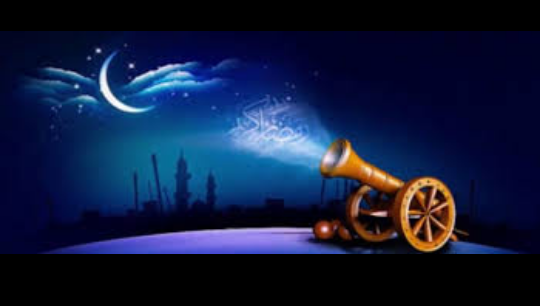 Hilal, it seems in Ramadan, which I used to see. Looking for the first thread in the sky, and marvel that the light is barely visible but touch your heart to that extent, faith and joy and awe. Any language that summarizes your joy, your devoutness, your reverence, your asceticism and your tears, and you are in the hands of God again, fasting fast, thankful, thankful, proud, and will not give you this world, and if you come with all its treasures. "How much reassurance to this world his epilepsy," says Imam Ali (may Allah be pleased with him). And do you sow the world and deceive the unbelieving, Abed? Security will not find it in an urgent gain, or a luster. Safety is not around you but in you, and if you do not find it in your heart you will not find it important, whatever you come.
God accepts your fasting and your prayers and your prayers.
هلا الهلال ، فيبدو في رمضان غير الذي اعتدت رؤيته . تبحث عن خيطه الأوّل في السماء ، و تعجب أنّ ضوءاً يكاد لا يُرى ولكن يلمس و يُضيء قلبك إلى ذلك الحدّ ، إيماناً و فرحة و رهبة أيّة لغة تختصر فرحك و ورعك و خشوعك و زهدك و دموعك ، و أنت بين يديّ الله مجدداً ، صائماً ساهراً ذاكراً شاكراً ، ظافراً بطمأنينة لن تمنحك إيّاها الدنيا ، و إن جاءتك بكلّ كنوزها " كم من ذي طمأنينة إلى الدنيا صرعته " يقول الإمام علي (رضي الله عنه). و هل تصرع الدنيا و تغدر بغير الواثق بها ، العابد لها ؟ فالأمان لن تجده في مكسب عاجل ، أو بريق زائل . الأمان ليس حولك بل فيك ، و إن لم تجده في قلبك لن تجده مهما أوتيت و مهما أتيت.
تقبل الله صيامكم و قيامكم وصلاتكم .