Morocco officially fails again in the organization of the World Cup / / رسميا المغرب يفشل مرة أخرى في تنظيم كأس العالم
Officially Morocco again fails to organize World Cup ..
Lost billions lost in gaining the sympathy of other countries, instead of investing in the benefit of Moroccans ..
Saudi Arabia, which always finds Morocco humiliated before it, will remember the history of the campaign carried out for the American file, where the funds and promises to a group of countries so as not to vote for the Moroccan file ..
I think it is the fourth time that Morocco fails to organize the World Cup, against countries that win every time we face a big difference in the number of votes, and therefore our officials have to be ashamed and know the faults. The language of "confusion" that they succeed in front of the people's houses can not convince The countries of the world that believe only in concrete facts, instead of projects on paper ..
Moroccan media outlets that follow the method of "drumming and sewing" should be ashamed of themselves when they promote the thought that the United States is afraid of Morocco's arrival to the voting stage, because Morocco has a great international sympathy .. It should also be ashamed to invite Moroccans to respect Saudi Arabia despite That what has been done by the direction of the Moroccan file has not been done by even the most hostile countries to Morocco. Algeria, which has given its voice to us, continues to incite the herd against it in defense of a desert with no people in it.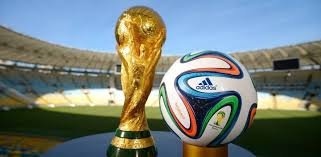 رسميا المغرب يفشل مرة أخرى في تنظيم كأس العالم..
ضاعت الملايير التي تم هدرها في كسب تعاطف الدول الأخرى، عوض استثمارها فيما يعود بالنفع على المغاربة..
السعودية التي تجد دائما المغرب ذليلا أمامها، سيتذكر التاريخ الحملة التي قامت بها لصالح الملف الأمريكي، حيث قدمت الأموال والوعود لمجموعة من الدول حتى لا تصوت للملف المغربي..
أعتقد أنها المرة الرابعة التي يفشل فيها المغرب في تنظيم كأس العالم، أمام دول تنتصر كلما واجهتنا بفارق كبير في عدد الأصوات، وبالتالي وجب على مسؤولينا الخجل ومعرفة مكامن الخلل، حيث أن لغة "الغميق" التي تنجحون بها أمام مساكن الشعب، لا يمكن أن تقنعوا بها دول العالم التي لا تؤمن سوى بالحقائق الملموسة، عوض مشاريع على الورق..
على المنابر الإعلامية المغربية التي تنهج أسلوب "الطبالة والغياطة"، أن تخجل من نفسها حينما كانت تروج لفكر أن الولايات المتحدة الأمريكية خائفة من وصول المغرب لمرحلة التصويت، لأن المغرب يحظى بتعاطف عالمي كبير.. عليها كذلك أن تخجل وهي تدعوا المغاربة إلى احترام السعودية رغم أن ما قامت به اتجاه الملف المغربي لم تقم به حتى أشد الدول عداءً للمغرب، بل إن الجزائر التي منحت صوتها لنا، لا زلتم مستمرون في تحريض القطيع ضدها، دفاعا عن صحراء لا ناقة للشعب فيها ولا جمل.